Every Friday we update on what's on this weekend around The Semiahmoo Peninsula
July 20-22, 2018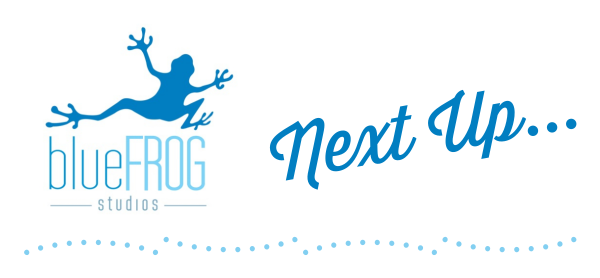 KAL DAVID & LAURI BONO

Friday July 20, 2018
Saturday July 21, 2018
​
Doors 6:00 pm | Music 7:00 pm - EACH NIGHT
Doors 8:45 pm | Music 9:15 pm - EACH NIGHT
To say that Kal David is just a great Blues guitarist would be a shame, although he is that, indeed. Other
Blues guitarists don't come close to his wide range of styles, the colors on his palette. Kal David is a fine
and experienced guitarist who can bring you to your knees with his soulfulness, but don't miss his depth.
Kal David is a singer. A true vocalist, a professional with way above vocal chops. His gritty, yet polished
vocals take you on an emotion filled ride. The world is about to wake up to a true living legend of music.
Miss Lauri Bono, music partner of Kal David for many years, is a fully featured member of the band. She
is an amazing and dynamic female vocalist. With Lauri, less is always more. Miss Bono sings in a way that
she can sound like soft velvet or turn on the gravel and guts and then pull you right back into another
soft passage. It a gift that she has chosen to share with Kal David as they travel the globe making
records, playing concerts and major VIP events.
There is something so special about the chemistry between these two artists. Although each can stand
alone, they are a team. They work synergistically for the greater good of the performance or the
complete record. There is no comparing who is better than the other, they exist because of and for each
other......Perfect Harmony!!
Lauri and Kal's extensive credits look like the who's who of the music industry. Working for long periods
with Etta James and Johnny Rivers, then Lauri, performing with Bette Midler and Tanya Tucker and Kal
doing a long stint with John Mayall and the Blues Breakers and also performing and/or recording with BB
King, Peter Cetera, Paul Cotton, Smokey Robinson, Joe Walsh, Bonnie Raitt, John Lennon, Stevie Wonder,
Brian Wilson, Paul Young, Robbie Dupree and a host of others
Don't miss an electrifying Kal David-Lauri Bono performance with a full ace-band and the release of their new CD "Paragon".
Holldan Park in downtown Whalley is the place to be this weekend. Sample the music, cultures and food of dozens of nations from around the world. A great time for the whole family at this free evnet.
(click here for more information)
Women's International Softball July 13-22, 2018
This division will feature some of the best women's athletes from around the world and they will all be vying to become this year's Champion!
World class women's fastpitch baseball action returns to South Surrey's SOFTBALL CITY
(click here for full schedule)
Free Outdoor Cinema
Saturday, July 7 is the first FREE Celestial Cinema outdoor movie taking place on the lawn at the Grandview Heights Pool!
A different movie will play for free every Saturday in July at dusk on Outdoor Movies BC's 3 story inflatable screen!

July 21 – Beauty & the Beast (original)
July 28 – Coco
Everyone is encouraged to bring their blankets/lawn chairs down early to stake out their space and enjoy the pre-movie activities including games, vendor tents & snack bar!
Richmond Night Market

Location: 8351 River Road, Richmond
Dates/Hours: May 11, 2018 to October 8, 2018
Fridays and Saturdays 7:00pm to 12:00am; Sundays & Holidays 7:00pm to 11:00pm
Admission & Details: $4.25, free for children 10 and under, free for seniors 60+.
Skip the long lines with a zoom pass. If you plan on visiting throughout the Summer or are coming with a group, then the zoom pass is a great option since it lets you in through express entry – and it's they are transferrable.
Visit Richmond Night Market on your birthday in May or June and receive free admission and a t-shirt (with ID, on your exact birthday).