Every Friday we update on what's on this weekend around The Semiahmoo Peninsula
Friday August 25- Sunday August 27, 2017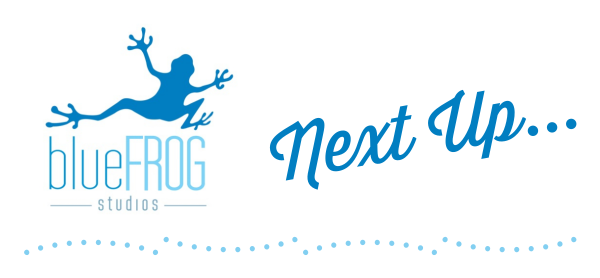 Friday evening it's the Blue Frog Blues.
Hailing from Calgary, Alberta, the Maple Blues Award winning Kirby Sewell Band have been making a name from themselves all over North America.
​Enroute to the Big Blues Bender in Las Vegas, Nevada, they are rolling into Blue Frog Studios for an intimate show.
Known for their passionate live performances, the monster five-piece extravaganza perform a modern take on the blues, pulling at your heart-strings with melodic stories told from the depths of an old soul. Their arrangements are amped up, invigorating, thought provoking, and play against the grain.
​
The band is fronted by award winning vocalist Kirby Sewell. Known to break a sweat on stage, Kirby truly connects with the spirit of the blues. Nuances of his own life are shared in unforgettable performances, leaving audiences with no doubt that the blues has spent time with him.
Movies Under The Stars: Beauty and the Beast
Free
To finish off the summer, join the community at Holland Park for the final free outdoor movie night. The much anticipated "Beauty and the Beast" live-action version will begin right after sundown. Make sure you come early, however, for there will be many fun activities and entertainment to keep everybody in high spirits before the movie starts. Visit the crafts zone to make your very own enchanted rose! Also, stop by the Surrey Library tent to hear a storybook reading. There is even a chance for every little prince and princess to meet the real life Belle, who will be gracing the stage at Movies Under The Stars at 7:00 pm.
This all-ages event is perfect for movie loving families who are looking for a fun way to end their day this Saturday. Attendees are encouraged to come early to grab a good spot for viewing the movies. Alongside the featured film, there will be live performances and free popcorn courtesy of Prospera Credit Union for all attendees. All you need to bring is your lawns chairs and blankets for a night full of fun that's perfect for the whole family.
Want to make it dinner and a show? The North Surrey Lions Club will be hosting a barbecue, with all proceeds going towards local charities in need. As well, Ryley and Chloe will be quenching everybody's thirst at The Juice Bar! All proceeds from The Juice Bar is donated to The Centre for Child Development. Special thanks to Sunrype for donating the juice and continually supporting The Juice Bar.
Movies Under the Stars is the perfect summer activity for a family night out! There is no better way to connect with family, friends, and neighbours, than over some popcorn and a movie under the stars in the beautiful Holland Park.
Boise is in town to take on the Vancouver Canadians @ Nat Bailey Stadium.
Saturday 7 p.m.
Sunday 1 p.m.
FINAL WEEKEND - Don't Miss It!
Light Up the Trail for Canada 150! - Saturday August 26, 2017
Cultus Lake Park is hosting a Light up the Trail event in conjunction with a nationwide Trans Canada Trail Canada 150 celebration. On August 26, along with hundreds of Trans Canada Trail groups and municipalities across Canada, our event will be part of a giant simultaneous celebration captured on a multimedia platform and published online.Light Up the Great Trail for Canada 150! Cultus Lake
There will be food and entertainment, including a corn boil, Canada 150 cupcakes, entertainment and giveaways. At dusk attendees of all ages will walk or bike the Main Beach waterfront path carrying glowing lights. There will be glow stick give-aways to ensure everyone has a light to shine. And the grande finale will feature a glowing Canada 150 fireworks display! Photos and videos of this magical evening will provide a spectacular finale to the Celebrate the Great Trail cross Canada event website. Activities start at 6:30 pm. Everyone is welcome! Come on out and let your Canada 150 lights shine! Sponsored by Canada 150 and Cultus Lake Waterpark and Adventure Park
Dinner Trip On A Paddlewheeler
Relax and dine for an evening on the river. Featuring a 3-course dinner freshly prepared on board using fresh, local and seasonal ingredients. Invite the family or bring out your friends! Perfect for any occasion from anniversaries, birthdays and work outings!
Included in the Cruise
3-hour cruise on the Fraser River along the waterfront of New Westminster Includes a Starter Salad, your choice of Entrée and Dessert Special menus for Children (12 & under) Refreshments available for purchase from our Galley Bar. M.V Native
Our 100-passenger Paddlewheeler is an authentic replica of the paddlewheelers, or sternwheelers that plied the Fraser River in British Columbia from the late 1850s until the 1920s. Carrying everyone from pioneers, fur traders, gold rush miners, freight and livestock as well as family passengers from the communities along the Fraser River, these working boats were vital connections between B.C. communities in the early days of this province. The M.V. Native is very safe boat, fully certified by Transport Canada.
At last we've arrived at the final Newton Days of the year. And what better way to wrap things up than spending the afternoon with your Newton neighbors. Indulge yourself at the BBQ, pick up some fresh fruits and veggies from Zaklan Heritage Farm and dust the cobwebs from your brains with a little science from Science World.
Richmond is now home to two night markets. The Richmond Night Market opens this weekend.
Friday & Saturday 7 p.m. - midnight
Sunday 7 p.m. - 11 p.m.
Located just West of the Bridgeport Canada Line Station.
(click here for more info and directions to parking)
12631 Vulcan Way Richmond (near IKEA)
North America's largest summer lighting show with a multi-cultural night market. May 5 - Sep 10, 2017 every Friday- Sunday evenings!
THE NUT JOB 2
NUTTY BY NATURE
First show nightly at 8:30pm
VALERIAN
AND THE CITY OF A THOUSAND PLANETS
Second show nightly at 10:15pm
Cloverdale Flea Market - Sundays
With over 200 indoor tables and dozens of outdoor vendors, the flea market is a great place to find everything you need...and even some things you didn't know you needed! Vendors offer everything from new merchandise to vintage... there's something for everyone!
Flea market/Swap meet- It's your weekly treasure hunt. A 37 year tradition. Open every Sunday of the year. Entry fee is $1.50. Kids 12 and under are free.
General Information
Wanna be a vendor? It's easy! Check out our Vendor Information page on our website: www.cloverdalemarket.ca
6050 176 Street
Cloverdale Fairgrounds