Every Friday we update on what's on this weekend around The Semiahmoo Peninsula
\
White Rock Social Justice Film Society - PRESENT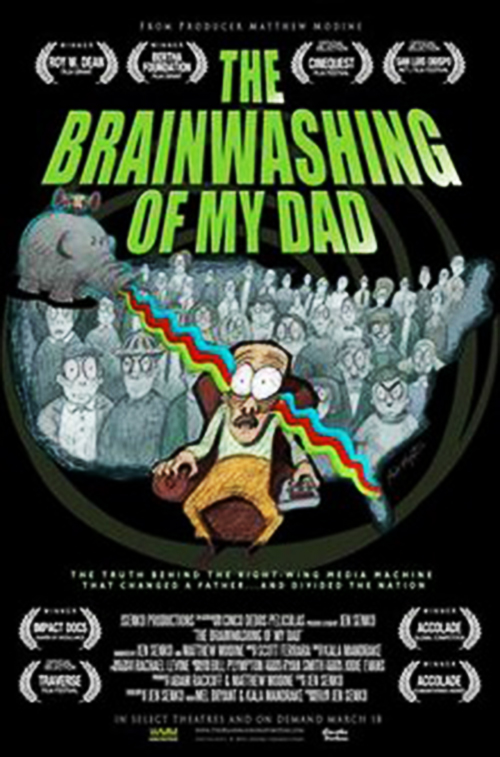 As filmmaker Jen Senko tries to understand the transformation of her father from a non political, life-long Democrat to an angry, right-wing fanatic, she uncovers the forces behind the media that changed him completely— This documentary shines a light on how the media and the nation changed, and leads to questions about who owns the airwaves, what rights we have as listeners/watchers and what responsibility does our government have to keep the airwaves truly fair, accurate and accountable to the truth.
White Rock Community Centre Friday 7 p.m.
Admission by donation
Crescent Beach Legion CLUB 240 This weekend
Friday Blue VooDoo
Saturday March 24 - Steve Hillis as Garth Brooks - $20 tickets only available at the Legion Box Office or at the door
The Return of World Serve Thrift Store - Grand Opening Saturday
World Serve formerly located in the Hillcrest Mall are proud to announce their grand opening Saturday
We are super excited for our opening on March 24th. Here is a sneak peek at our furniture department. Our awesome staff and volunteers are getting the store ready for you. #wstswhiterock.
We are located at the lower level in Central Plaza, 1524 Foster Street White Rock. Please check out our handy dandy map for directions.
Donation hours:
Monday – Friday between 9 AM – 4 PM
Saturday between 9 AM – 3 PM
PS: We are still looking for donations.
The Midget Wrestling Warriors are coming!
All Star Wrestling presents THE MIDGET WRESTLING WARRIORSSaturday Match 24th., 7:30 PM (Doors open at 6:45)Alice McKay Building, Cloverdale Fairgrounds6050A 176 St., Surrey

FOR IMMEDIATE RELEASETHE MIDGETS ARE COMING!Everyone in British Columbia needs to brace themselves, because an invasion of the "little people" is imminent as the Midget Wrestling Warriors, "Invasion" tour is slated to hit Surrey, B.C. at the Alice McKay building in the Cloverdale Fairgrounds on Saturday March 24th. The Midget Wrestling Warrior's, a New York based company, has been running since 2014 and has already left a huge mark in the wrestling world.
Since the company's beginning, The Midget Wrestling Warriors have invaded Canada with multiple tours, which includes stops in British Columbia, Alberta, Saskatchewan, and Manitoba as well as tours throughout the United States. Featuring wrestlers from across North America; they are looking forward to a rousing reception when they invade All Star Wrestling.New York's own Dan DiLucchio, who wrestles by the name of Short Sleeve Sampson, is just one of the wrestlers on a stacked roster of reputed wrestlers from the U.S., Canada, and Mexico
PETER RABBIT
First show nightly at 7:40pm
JUMANJI
WELCOME TO THE JUNGLE
Second show nightly at 9:25pm
Cloverdale Giant Glea Market
Located at the Cloverdale Fairgrounds off of 176th St (Hwy 15) and 62nd Ave.
Every Sunday 6 a.m. - 3 p.m.
on the road this weekend
LA Galaxy visit our Whitecaps
7 p.m. Saturday BC Place