The eagle cam is back. This week a pair of baby eaglets arrived in the Hancock Wildlife eagle nest in South Surrey.
Take a peak at this beautiful window on the world.
We are 5 months in to the legalization of cannabis sales in Canada. The world didn't end and there were not giant 4/20 celebrations on every street corner.
The holidays are over for White Rock council. Monday it is back to work,
Governance and Legislation Committee meeting will commence immediately following the conclusion of the Regular meeting (Regular meeting commences at 7pm).
April 24, 2019
Six Year Battle Ends......for now
Paula Williams
It is with great disappointment that I must pass along the news that the Court has declared our appeal moot, based on the fact that the Port canceled the coal permit. This means that we will not get a decision on the appeal as the Court has decided not to exercise its discretion to hear the appeal. Our lawyers submitted arguments against this, but the Court has sided with the Port. However, despite this unfortunate news, it is important to remember the coal permit remains canceled and hopefully, a coal terminal will NEVER be built at Fraser Surrey Docks (FSD).
With this said, I'd like to thank each and every one of you for playing a role in helping to delay this project, which I believe brought us to where we are today. Thank you for all of the emails you sent to the Port, to politicians, and to the media. Thank you for canvasing multiple communities asking people to sign our petition, way back when. Thank you for raising money for our legal challenge (door-to-door, yard sales, and simply out of your own pockets). Thank you for coming to our many town halls, and for making this an important issue that forced the media and politicians to take notice! And thank you for simply believing in the vision I had for Communities and Coal.
Also, the story of the Fraser Surrey Docks coal terminal demise is a story about collective commitment and integrity, and in this day and age, I think that counts for a lot! In addition to you and the many other community members who stepped up, there were also many other groups who worked so hard on this issue, including (but not limited to) Ecojustice, Voters Taking Action on Climate Change and Dogwood, as well as the cities of Surrey and New Westminster. Having these entities come together in opposition of the project, working harmoniously together, yet independently made this movement stronger than it would have been if it was just one voice. I think the impression it gave both FSD and the Port was impactful!
In closing, thank you for the last 6 years. It has been an incredible journey which I will always treasure.
Warmest regards,
Paula
Do You Know Caitlin Midori Bradley
Early Sunday afternoon the Kelowna RCMP were called to Okanagan Lake after a body was discovered floating near a popular beach.
The body has now been identified as that of CAITLIN MIDORI BRADLEY of Surrey.
"Retracing Caitlin Bradley's movements leading up to her death will be one of the priorities for our investigators," says Cpl. Jesse O'Donaghey, Spokesperson for the Kelowna RCMP. "We urge anyone who may be able to assist us with this to contact us immediately."
"At this point in the investigation, although Caitlin's death has not yet been officially classified, our investigators do not believe criminality was involved," he adds.
Do you know why CAITLIN might have been in Kelowna? Did she tell you she was travelling out of town to Kelowna this past weekend?
Anyone with information is asked to contact the Kelowna RCMP at 250-762-3300 or call Crime Stoppers at 1-800-222-8477.
Man seriously injured in collision after driving wrong way on Hwy 17
Surrey RCMP's Criminal Collision Investigation Team (CCIT) has been engaged following a collision which occurred on April 16, 2019.
On Tuesday afternoon, shortly after 3:00pm, Surrey RCMP Frontline officers observed a Hyundai Accent driving southbound in the northbound lanes of Highway 17 from 104 Avenue. The vehicle struck a transport truck which was merging on to Highway 17 from the Highway 1 off ramp. The vehicle then continued to drive into oncoming traffic as it entered the Highway 1 off-ramp and collided with a Toyota Camry before coming to a stop.
The drivers of the Hyundai and the Toyota were both transported to the hospital with injuries. The driver of the Hyundai sustained serious, but non-life threatening injuries. The driver of the transport truck was uninjured.
The Surrey RCMP's Criminal Collision Investigation Team has taken conduct of this investigation, which is still in its early stages, as investigators continue to look into all possible contributing factors.
Investigators are asking anyone who was a witness to this occurrence who has not yet spoke to police, or anyone with dash cam video, to contact Surrey RCMP at 604-599-0502.
April 23, 2019
The Royal Canadian Mint unveiled a new commemorative loonie on Tuesday meant to mark what it calls a key milestone for lesbian, gay, trans-gender, queer and two-spirited people in the country. The new coin, which features the work of Vancouver artist Joe Average, was launched at the 519 Community Centre in Toronto.(Royal Canadian Mint)
The Royal Canadian Mint unveiled a new commemorative loonie on Tuesday meant to mark what it calls a key milestone for lesbian, gay, transgender, queer and two-spirited people in the country.
The agency says the new one-dollar coin pays tribute to Parliament's passing of legislation that "initiated the decriminalization of homosexuality in Canada."
It says the coin, which was launched in Toronto, celebrates "50 years of progress for LGBTQ2 Canadians."
17 year old youth arrested and charged with possession of a loaded firearm


Surrey RCMP is advising the public of an arrest of a youth which took place in the Whalley Athletic park over the weekend.

On April 21, 2019, shortly before 7:00 pm, Surrey RCMP received a call for service from staff at a local shelter in the 10600 block of 135A Street, reporting a verbal dispute and suspicious activity outside of the shelter. Police were advised that one of the individuals involved in the dispute may be in possession of a firearm. Frontline Officers quickly responded to the area and located the suspect in Whalley Athletic Park.

After a brief foot pursuit, a 17-year-old male was arrested and found in possession of a loaded 9mm hand gun. The youth was held for court and is facing a number of charges including: possession of a weapon for a dangerous purpose; carrying a concealed weapon; unauthorized possession of a firearm; possession of a prohibited firearm with ammunition; and resisting / obstructing a peace officer.

"This investigation is an example of how important it is for the public to report suspicious activity to police." said Superintendent Ed Boetcher, Operations Officer "This was also great work by our Frontline Officers who made this arrest of an armed suspect, without any injuries to the public or the youth involved."

Anyone who would like to report suspicious activity in Surrey is asked to call Surrey RCMP at 604-599-0502, or contact Crime Stoppers if you wish to remain anonymous, at 1-800-222-8477 or www.solvecrime.ca
 April 18, 2019
Max Headroom
TRANSLINK put a ghost bus into service this past week in advance of the Semiahmoo Peninsula being served on the 351 route with double decker buses. TRANSLIN K is well aware the buses can do the route from Richmond/Bridgeport thru the tunnel and all the way to Crescent Beach because last year there was a trial run of two weeks of the double decker buses out this way.
There does not seem to be a concrete date for the start of the double decker bus service on the 351 route. Some say September while others now claim it will not be in service until January 2020. The expanded service will be very much appreciated whenever it does go into service.
August 17, 2019
Open For Business
Christy Fox photos
It has been a long time coming but MEMORIAL Park on the waterfront is now open. Just in time for the Easter Weekend crowds. The washrooms will be open by month's end
It didn't take long for four visitors to Memorial Park to engage in the tried and true dangerous action of standing on the train tracks for photographs. IN hindsight perhaps we should have built a spur rail line next to the tracks that no trains use for photo opportunities.
TNT The Naked Truth
Don Pitcairn
I must admit I do not regularly use the services of Canada Post. If I want to send someone a message I simply text, email or pick up the damn phone and give them a call. Most of our bills and banking is now done online and very rarely do I have to send a letter unless it is a cheque to one of my suppliers. I recently learned a very valuable lesson about Canada Post.
Last week Canada Post reported a loss before tax of $270 million for 2018. Losing the faith of Canadians might cost them even more.
Night Owl
A classic night - of classic rock this weekend @ Club 240 with THE RETROGRADES
(click here for this week's entertainment listings)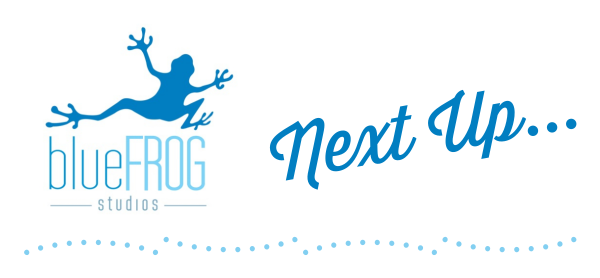 Did you miss getting your tickets to one of the four sold out shows this weekend?
Video of the Day
Nobody was paying much attention to this street performer. Then four cats turned up to "sit in."
Chesney's Chestnuts
A White Rock couple took their two children out for breakfast tot he Five Corners Diner in White Rock where the walls are plastered with movie memorabilia. Dad went off to see the hostess about reserving a table. When he returned, he found his 10-year-old granddaughter staring at a poster of Superman standing in a phone booth.
She looked puzzled. "She doesn't know who Superman is?" he asked his wife.
"Worse," his wife replied. "She doesn't know what a phone booth is."
Thought for the Day
Community Calendar

(click here for more community events events
Tomorrow In THE SUN
Weekend Update
Next Film showing is Haiti Betrayed. Friday April 26 - doors at 6.30pm Film at 7.00pm. Admission by donation . 
White Rock Community Centre, 15154 Russell Ave. White Rock.
It's Only News If You Read It Today