Canada's FIRST Internet Newspaper
Gabrielle Trouton rocks
"Where You Can Vacation & Be Home The Same Day"
During the Coronavirus (COVID 19) pandemic we will endeavour to keep you informed to what is taking place in our community of White Rock and South Surrey/
If you see or hear about someone or an organization that is doing good in our community please forward the information to me. 
Thank You
David Chesney/Publisher
email - editor@whiterocksun.com
Well done British Columbians on flattening the curve! As we join the Phase 2 restart plan, we want to make a few announcements for our relaunch into dine-in:
- At shutdown we laid off all 15 of our permanent staff, and were unable to hire the 20+ casual and seasonal staff we normally would have for the summer. Thanks to the support of our community when we opened for take-out, there was 6 rehired. Now going into "dine-in service" we are back up to a team of 9.
- We know this year is going to be hard for every business on the beach, and likely a loss in many ways. But what we can do is provide good jobs, great food, and a lot of gratitude to everyone that has made this possible. (We love you!)
- Our take out menu has been revised and is available on our website.
- We did a full menu revision and have two menus each day, Lunch and Dinner.
- Dinner menu 4pm-close is now a premium feature menu that will update often. This menu will have some of our greatest hits, and some new specials that will knock your sombrero off.
- Our WorksafeBC Covid-19 plan has been implemented, and we will continue to improve it as we identify opportunities to enhance the safety and overall comfort of our guests.
- Parking is still a challenge at the beach, and as such reservations are very limited in availability. We strongly encourage you to plan ahead for parking or walk down to the beach if you can.
- Our operating hours are extending. 12-9pm Sunday through Thursday, and 12-10pm Friday and Saturday. Weather conditions may modify this schedule, call ahead if you're coming down later in the evenings to be sure.
History Lesson
ONCE(?) IN A BLUE MOON. Burnie Feedham's enterprises dotted the southern part of the Hope property, on Washington Avenue west of Martin St. When the Blue Moon Dance Pavilion (far right) burned in 1931, he added a second storey to the Feedham Block (later the O.B.) and renamed it the Blue Moon. This is of course in addition to his Blue Moon Sandwich Shop. From "Years of Promise – White Rock 1858-1958" by Lorraine Ellenwood.
May 28, 2020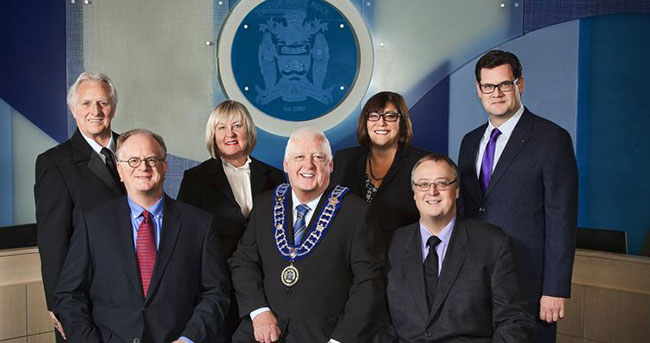 A SPECIAL MEETING of CITY COUNCIL will be held in the CITY HALL COUNCIL CHAMBERS located at 15322 Buena Vista Avenue, White Rock, BC, on MONDAY, JUNE 1, 2020 to begin at 5:00 p.m. for the transaction of business as listed below.
The City of White Rock is committed to the health and safety of our community. In keeping with Ministerial Order No. M083 from the Province of British Columbia, City Council meetings will take place without the public in attendance at this time until further notice.
Please note you can watch the meeting, as well as previous meetings, online www.whiterockcity.ca/councilmeetings
Cruisin' For A Loosin'
It's the time of year again, as the warm, dry weather approaches, when car enthusiasts bring out their collector, vintage, and custom cars, trucks, and motorcycles. Surrey RCMP would like to remind car enthusiasts to ensure that showing off their prized vehicles doesn't include dangerous driving behaviors like street racing, or stunt driving.
Over the past two years, drivers and enthusiasts have gathered to show and shine in the 2800-block of 192 Street, in what has been an unofficial event and unsanctioned meet-up. Some of the attendees have engaged in irresponsible and illegal driving behavior which put the other attendees at risk, and led to multiple vehicle impoundments and violation tickets being issued. Surrey RCMP will be conducting proactive traffic enforcement again this summer.
Street racing is when a driver attempts to out-distance, or arrive at a destination before another motor vehicle, or attempts to prevent one or more vehicle from passing. Stunt driving involves driving actions such as lifting a motor vehicle's tires from the road, intentionally losing traction, spinning, driving into oncoming traffic, or driving too close to other vehicles.
These types of driving behaviors are dangerous and increase the likelihood of a collision causing death or serious injury. Vehicles used in street racing or stunt driving are subject to an immediate seven day impound at the owner's expense, including associated violation tickets. A common violation ticket issued for this type of driving is drive without due care which carries a fine of $368 and six license points.
Showing and cruising in a vintage or customized vehicle is an enjoyable pastime for many residents, particularly in the summer months, says Sergeant Dave Chu of Surrey RCMP Traffic Services. Our efforts to proactively enforce traffic laws are not meant to spoil the summer fun, but to ensure that people are able to enjoy their vehicles in ways that are safe for everyone.
May 27
The final touches are being put on White Rock's CANADA DAY By The Bay celebration.
The event will be streamed live from the world class performance centre Blue Frog studios in White Rock.
Announcement on this year's headliner and support artists will be made soon by the city of White Rock.
The City of White Rock is proud to announce Norman McLeod, former Assistant Fire Chief with the District of Mission, has now accepted the position of White Rock Fire Rescue's Deputy Fire Chief.

McLeod has been a member of the fire service for 32 years and has been involved in leadership roles in operations, training, emergency planning and fire prevention.


He was promoted through the ranks during his time in Mission, serving most recently as the Assistant Fire Chief of Emergency Planning and Fire Prevention. His first day with White Rock is May 25.

Edward Wolfe, Deputy Chief of White Rock Fire Rescue, will become the City's new Fire Chief starting May 30. Wolfe replaces Fire Chief Phil Lemire who retires from White Rock on May 29.

May 26, 2020
Council Rewind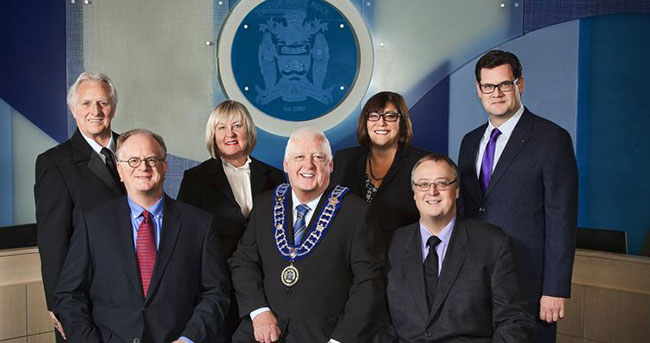 White Rock Council
- Staff will proceed this week to remove portions of the blue fencing on the waterfront to create openings for the promenade. The fencing will remain nearby in the event of lack of visitors and residents ability to exhibit social distancing. If this happens the promenade will be closed again. The pier will remain closed for the time being.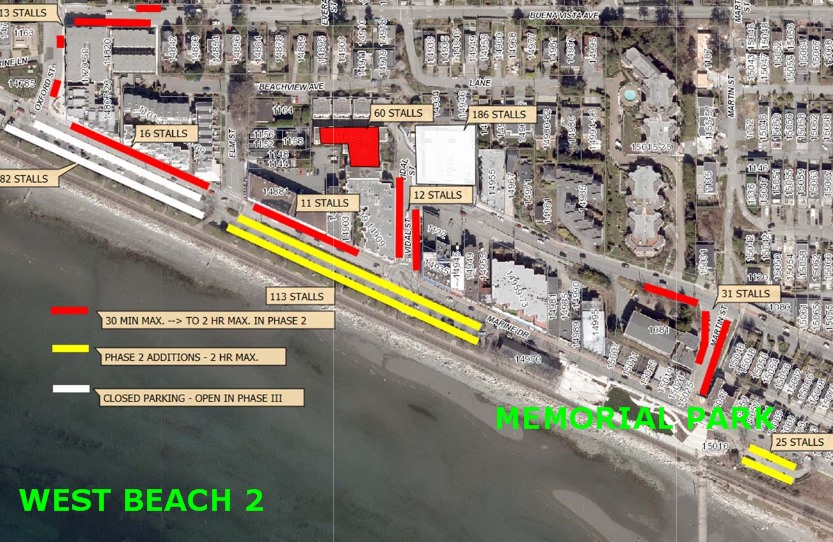 - Eventually more parking lots will be opened to support the businesses that are in the process of opening this weekend.
Everyone knew it was coming, but were holding out faint hope the TD Concerts At The Pier might still happe3n this year. Not the case. Due to the COVID - 19 guidelines you cannot have a gathering of over 50 people until further notice.
The good news is all the great artists that were confirmed for this year have replied in the affirmative they look forward to "Rockin' The Rock" next year.
Are you reopening your business or building that was closed due to COVID-19?
Here are some water flushing recommendations for safely reopening: http://ow.ly/3rw550zPAO8
BC Transit enhancing safety measures to allow for front door loading and regular fare collection
On June 1, 2020, BC Transit will be enhancing safety measures for our provincial transit systems that will allow for a return to front door loading and collection of fares in all BC Transit communities. With the change, fares will be collected on conventional, community, and handyDART services.
BC Transit will be installing a temporary vinyl panel to allow for physical distancing for the operator and customers on all buses without a full driver door. This new safety measures aligns with the direction from the Provincial Health Officer.
With the change to front door loading and collecting fares, other safety measures already implemented will remain in effect including:
Enhanced cleaning on buses and at BC Transit facilities.
Communication to staff and customers about physical distancing procedures.
Limiting passenger capacity to support physical distancing.
Enhancing the red line for passengers to stand behind.
Vinyl panels on light duty buses.
Until June 1, rear door loading and not collecting fares will continue
May 24, 2020
Border Bust
Recently U.S. Border Agents at the Pacific Highway truck crossing discovered a multi million dollar cocaine shipment.
The stash was discovered in the back of a tracker trailer truck heading for Canada.
Ajitpal Singh Sanghera was booked into the Whatcom County Jail on May 10 for the possession of a controlled substance with intent to deliver it, according to jail booking data. Sanghera, held on $100,000 bail, was released by the county on Friday, May 15 when the federal prosecutor took the case, said Whatcom County prosecutor Eric Richey. Sanghera was in contact with the other vehicle's driver over 10 times on the day of the arrest and had tampered with the seal on the back of the trailer which suggested someone entered the trailer, according to court documents.
Customs and Border Protection officers (CBP), who received the names of the vehicle's company and driver, sent the truck and another truck from the same company to secondary inspection, according to records from the Whatcom County Superior Court. Sanghera was driving the second vehicle, a blue 2000 Freightliner with B.C. plates towing a trailer with Oklahoma plates.
Five handbags containing 60 kilograms of cocaine were found when CBP inspected the trailer, records state, leading to the arrest at 8:56 p.m. During the arrest, Sanghera said he obtained the trailer in Seattle that day
May 23, 2020
WOW! Two Impaired Driving Charges In One Night
File Phot

A 37-year-old Surrey man maybe facing a long road through the court system after driving impaired twice in one night – only hours apart.

On May 18, 2020 shortly before midnight, a Surrey RCMP Frontline officer came across a collision involving an SUV and a sedan in the area of 16 Avenue and 168 Street, and stopped to investigate. The driver of the SUV was subsequently arrested for impaired driving and his vehicle was impounded. The man was released from police custody and was issued an Appearance Notice, a driving prohibition and was transported home by officers. Fortunately, no serious injuries were sustained by any of the parties involved in the collision.

Later the same night at approximately 4:15 am, Surrey RCMP received a report of an alleged impaired driver who had crashed into a fence post near 16 Avenue and King George Boulevard. The responding Frontline officers identified the driver as the same man they had arrested earlier that night for impaired driving, behind the wheel of another vehicle. He was arrested again for impaired driving, and additionally for prohibited driving.

Charges have not yet been laid for either of these incidents, but a fulsome report to the BC Public Prosecution Service is forthcoming.

"The selfish driving behaviour displayed by this individual is unacceptable and posed a serious safety risk to the public," says Sergeant Dave Chu of the Surrey RCMP Traffic Services. "If your activity involves consuming alcohol, please plan ahead to find a safe ride and do not drive."

If you witness a driver that you suspect is impaired please contact Surrey RCMP hands-free at 604-599-0502 or, if you wish to make an anonymous report, please contact Crime Stoppers at 1-800-222-8477 or www.solvecrime.ca.
The City of White Rock is currently recruiting members from the community to serve on the COVID-19 Recovery Task Force.
This Task Force will to assist local businesses and social services during the COVID-19 pandemic and to prepare for the City's reopening.
To learn more about the role and get application information, visit: http://ow.ly/V2zc50zNctv
Please note the application deadline is Friday, May 29 at 4:30 p.m.
Surrey RCMP News Release FOR IMMEDIATE RELEASE
This Public Interest Notification is made under the Privacy Act of Canada
Kristjon Otto Olson
38 years old
Height 5'08" Weight 174lbs Brown eyes Brown Hair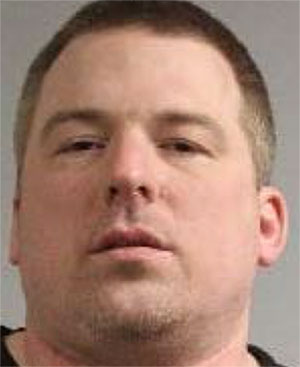 Surrey RCMP has issued a public interest warning under the Privacy Act of Canada regarding a dangerous sex offender who poses a high risk to re-offend. Kristjon Otto Olson was released from prison, May 22, 2020, in the Lower Mainland and is residing in Surrey.
Kristjon Olson has been convicted of sexual offences against minors including: sexual interference, sexual assault, invitation to sexual touching, and offences related to child pornography.
Kristjon Olson has been deemed a high risk to re-offend is subject to a recognizance under section 810 of the Criminal Code of Canada whereby he must abide by court ordered conditions
May 22, 2020
Surrey councillor ALLISON PATTON & Surrey mayor DOUG MCCALLUM
Todays' edition of THE PR,OVINCE newspaper has a lengthy story on the rumoured professional and personal relationship between Surrey councillor ALLISON PATTON and Surrey Mayor DOUG MCCALUM
(click here to read the story)
May 21, 2020

City of Surrey to host virtual Canada Day Celebration


The City of Surrey has announced Surrey Canada Day will be hosted virtually due to the COVID-19 pandemic and consideration for public health and safety. Presented by Coast Capital Savings, Virtual Surrey Canada Day will take place on July 1 from 10:30 a.m. to 11:30 a.m. for the kid's and senior's segment, and regular programming from 6 p.m. to 9 p.m., broadcasted on Facebook and YouTube Live.
Colin James

"While the safety of our community is the top priority during the ongoing COVID-19 pandemic, it doesn't mean we can't find a way to celebrate this great country of ours," said Mayor Doug McCallum. "Surrey will have its annual Canada Day celebration, but this year we will be coming together virtually. Hosted by a true Canadian icon, Hayley Wickenheiser, and featuring nationally recognized musical artists from BC such as Colin James, Bif Naked and 54-40, Virtual Surrey Canada Day will be an opportunity to safely celebrate and show our national pride on Canada's birthday."

Hosted by four-time Olympic gold medalist, Hayley Wickenheiser, this year's free family-friendly virtual event will feature a series of segments including, musical entertainment, virtual tours, indigenous and cultural acts, a "Family Hour" for kids and seniors, dance lessons, a rodeo tribute, and a virtual firework finale to end the night. The livestream will feature musical performances by local Surrey artists and Canadian groups including Colin James, 54-40, Bif Naked, Toque, Said the Whale, and Madeline Merlo.

For more information, visit surrey.ca/canadaday
White Rock Eagle Cam - Live
With the arrival of Spring the David Hancock Wildlife Eagle Cams have gone live again.

TNT The Naked Truth
Don Pitcairn
Surrey councillor ALLISON PATTON & Surrey mayor DOUG MCCALLUM
There are lots of questions regarding exactly what is the relationship between Mayor Doug McCallum and Councillor Allison Patton and nobody is saying anything with the "Mum's the word" protocol in effect.
Video of the Day
In British Columbia drive in movie theatres and fake drive in theatres in parking lots are limited to just 50 cars. Not the case in Alberta where country star BRETT KISSEL has sold out 6 performances of 180 vehicles.
Thought for the Day
Chesney's Chestnuts
A student of proctology is in the morgue...
...one day after classes, wanting to get a little practice in before the final exams. He goes over to a table where a body is lying face down. He uncovers the body and, to his surprise, he finds a cork in the corpse's rectum.

Figuring that this is fairly unusual, he pulls the cork out and, to his absolute surprise, music begins playing: "On the road again...just can't wait to get on the road again..."

The student is amazed, and pops the cork back into the anus. The music stops. Totally freaked out, the student calls the Medical Examiner over to the corpse. "Look at this, this is really something," the student tells the examiner as he pulls the cork back out again. They hear: "On the road again...just can't wait to get on the road again..."

"So what?" the Medical Examiner replies, obviously unimpressed with the student's discovery.

"But isn't that the most amazing thing you've ever seen?" asked the student.

"Are you kidding?" replied the examiner, "Any ass can sing country music."
It's Only News If You Read It Today