If you love music -spread the news.
If no one knows - no one goes!
David Chesney
July 16-23, 2018
Music For Big Kids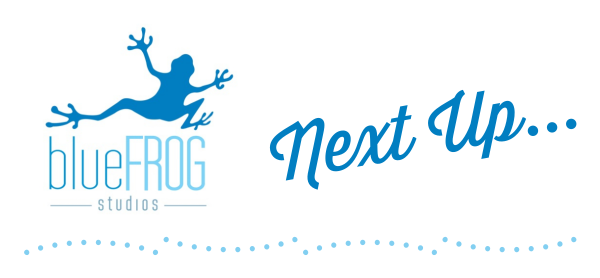 KAL DAVID & LAURI BONO
CA$47.00
Friday July 20, 2018
Saturday July 21, 2018
​
Doors 6:00 pm | Music 7:00 pm - EACH NIGHT
Doors 8:45 pm | Music 9:15 pm - EACH NIGHT
To say that Kal David is just a great Blues guitarist would be a shame, although he is that, indeed. Other
Blues guitarists don't come close to his wide range of styles, the colors on his palette. Kal David is a fine
and experienced guitarist who can bring you to your knees with his soulfulness, but don't miss his depth.
Kal David is a singer. A true vocalist, a professional with way above vocal chops. His gritty, yet polished
vocals take you on an emotion filled ride. The world is about to wake up to a true living legend of music.
Miss Lauri Bono, music partner of Kal David for many years, is a fully featured member of the band. She
is an amazing and dynamic female vocalist. With Lauri, less is always more. Miss Bono sings in a way that
she can sound like soft velvet or turn on the gravel and guts and then pull you right back into another
soft passage. It a gift that she has chosen to share with Kal David as they travel the globe making
records, playing concerts and major VIP events.
There is something so special about the chemistry between these two artists. Although each can stand
alone, they are a team. They work synergistically for the greater good of the performance or the
complete record. There is no comparing who is better than the other, they exist because of and for each
other......Perfect Harmony!!
Musician Funny of the Week
AROUND TOWN THIS WEEK
MONDAY
Rock City Open Mic Mondays / Live Music on the Waterfront
·
Rock City Burgers is launching Open Mic Mondays.We welcome live performers of all stripes. Songwriters, musicians, poets, jammers, and comics, come be a part of our community!
Hosted by Ben Crosby Music and Coast Meridian Music
WEDNESDAY
- Elks Club George Street in uptown White Rock
-Blue Grass Jam Every Wednesday 7:30 p.m. Crescent Beach Legion
- West Beach Bar & Grill Open Mic
THURSDAY
- Washington Avenue Grill JAMES DEVON
- Music at WEST BEACH BAR & GRILL Glen Pearson's Summer Jam / Blues by the Beach 8pm -12am


Friday
- Elks / White Rock KARAOKE Every Friday evening 7 p.m. - 11:30
- Washington Avenue Grill live music
- West Beach Bar & Grill live music - local bands.
- White Rock Legion / Johnston Road Classic Rock & dancing
- Sawbuck's Pub - TGIF and come party with us. DJ music, karaoke, and the best dance floor, lighting and sound system on the Peninsula. The party starts at 8:30 PM.
- Club 240 Crescent Beack Legion
SATURDAY
- Washington Avenue Grill live music live entertainment
- West Beach Bar & Grill live music live music.
- Sawbuck's Pub live top 40 music
Talk Nerdy to Me!
Saving the Universe One
Gig at a Time! Saturday, July 21st - 9 PM (no cover charge)

SUNDAY
- West Beach SAMI GHAWI Sunday Night Jam
- White Rock Legion / Johnston Road. Country jam 3 p.m.
Announcements
White Rock's TERRI-LYNN WILLIAMD DAVIDSON will perform Sunday afternoon with CLAIRE LAWRENCE from the rock group CHILLIWACK.
A great lineup of artists performing Saturday and Sunday. It's FREE!
(click here for the full weekend schedule of music)
JASON BUIE'S GEAR - GARAGE SALE
Jason Buie's gear and personal items will be for sale Saturday July 21 between 10am and 2pm at his parents garage 4315 Emily Carr Drive. Music books, magazines, cds, dvds, photos. Fender Blues Deluxe amp, Fender Princeton amp, guitar effects pedals, Yorkville 8 ch.powder/mixer, patch cords, 2 accordions, 2 stage lights, 2 microphones, guitar stands and more. Note: NO guitars. Reasonable offers accepted. All funds go to Jason's surviving children. Please do not contact before hand. Thank you
(CLICK HERE FOR MORE INFO AND TICKETS)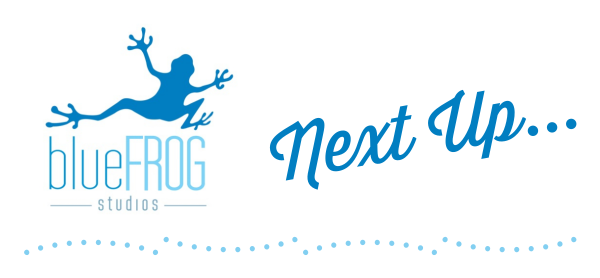 HEROES & HITS - LISA BROKOP & PAUL JEFFERSON
CA$44.00
Friday August 10,2018
​
Doors 8:45 pm | Music 9:15 pm - TICKETS STILL AVAILABLE
"HEROES and HITS" will feature Lisa Brokop and her husband Paul Jefferson singing classics of their heroes, Patsy Cline and Hank Williams Sr.
The 2 will pay homage to these Legendary greats with some of their favorites like Patsys 'Walkin After Midnight', 'She's Got You', 'Crazy' and Hanks'Lovesick Blues', 'Kaw-Liga' and 'I'm So Lonesome I Could Cry'.
And a handful of hits from Lisa and Paul's own repertoire of recordings will be sprinkled into the evening as well to make for one extremely memorable night!
(click here to order your tickets for upcoming concerts)
Music On The Plaza
Join us this summer at Surrey Civic Plaza for a series of live bands.
Enjoy sounds of Jazz, Cuban, Country and Swing music happening every Tuesday evening (6:30-8:30pm) in July and August starting July 10, 2018.
Bring a folding chair or a blanket and enjoy this free outdoor concert series.
Schedule
July
July 24 - Van Dhango
July 31 - Uno Mas

August
August 7 - Kutapira
August 14 - TBD
August 21 - TBD
August 28 - Taylor Rae & The Backseat Drivers
Gone Country July 21, 2018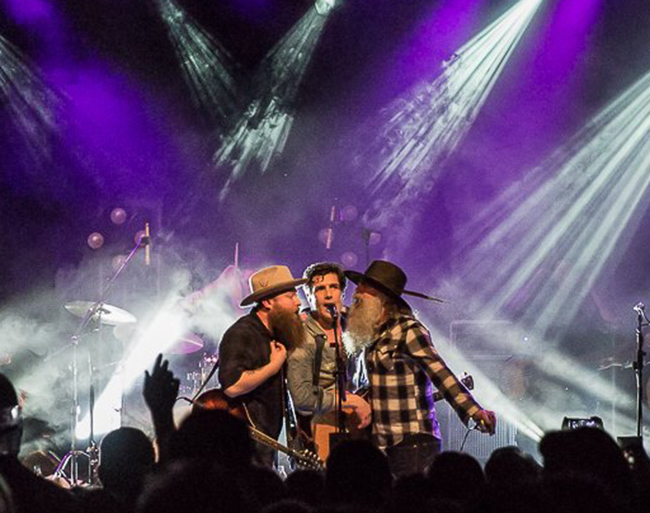 Washboard Union / Gord Bamford
Gone Country - Cloverdale Millennium Park - Surrey, BC
Fort Langley Jazz Festival
About the Festival
The Fort Langley Jazz & Arts Festival celebrates live jazz music and visual arts in the beautiful and quaint setting of Fort Langley, British Columbia.
It all starts with a Mardi Gras parasol parade on Saturday, July 28 at 9:30am from the Fort Langley Farmers Market on Glover Road to the main festival stage in front of the Fort Langley Community Hall. Festival activities continue throughout the day.
Catch an impressive line-up of jazz bands and buskers
A diverse line-up of swinging world-class jazz bands will perform on two outdoor stages throughout the day: the Fort Langley Community Hall on Glover Road; and the Bedford Plaza boardwalk on Billy Brown Road. You can also enjoy talented youth and up and coming jazz music buskers performing at various locations throughout the community.
(click here for schedule and more info)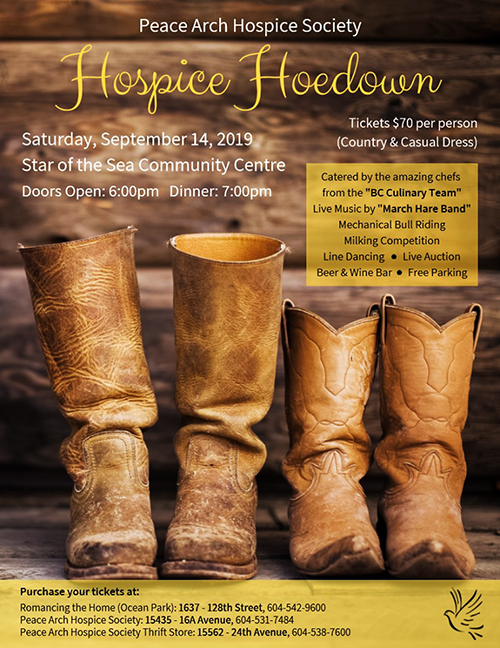 Music by one of the top local bands MARCH HARE. This is going to be great! Great food, a night of dancing, a mechanical bull and a live auction. All for a great cause, the Peace Arch Hospice Society.
PNE Summer Night Concerts Lineup 2018
Saturday, Aug. 18 – Boyz II Men
Sunday, Aug. 19 – Air Supply
Tuesday, Aug. 21 – Dean Brody
Wednesday, Aug. 22 – Goo Goo Dolls
Thursday, Aug. 23 – I Love The '90s Tour (Salt-N-Pepa, All-4-One, Color Me Badd, Young MC)
Friday, Aug. 24 – Wilson Phillips
Saturday, Aug. 25 – Marianas Trench
Sunday, Aug. 26 – Lost '80s Live (A Flock of Seagulls, Men Without Hats, Wang Chung and more)
Tuesday, Aug. 28 – 112 feat. Slim
Wednesday, Aug. 29 – Kool & the Gang
Thursday, Aug. 30 – Jann Arden
Friday, Aug. 31 – Burton Cummings and Band
Saturday, Sept. 1 – Chicago
Sunday, Sept. 2 – Village People
Monday, Sept. 3 – Cyndi Lauper
Northwest Washington Fair - Lynden Washington August 13-18
JEFF FOXWORTHY


Date: Aug 18, 2018
Time: 7:30 PM

Northwest Washington Fair
Grandstand Entertainment
Popular comedian Jeff Foxworthy, renowned for his redneck jokes and ability to find humor in everyday family interactions, will perform at 7:30 p.m. Saturday, Aug. 18 as part of the Bank of the Pacific Grandstand Entertainment Series at the Northwest Washington Fair in Lynden.
Foxworthy is the largest selling comedy-recording artist in history, a multiple Grammy Award nominee and best-selling author of more than 26 books. He hosted a FOX television game show, "Are You Smarter Than A 5th Grader," for several seasons. Foxworthy also starred in two movies, "Blue Collar Comedy Tour, The Movie" and "Blue Collar Comedy Tour Rides Again," that combined to sell more than 7 million units and were seen by millions more on the Comedy Central television network.
Tickets to see Foxworthy will go on sale to the public at 9 a.m. March 8. Preferred seats are available for $55 and reserved seats for $35. The grandstand tickets don't include gate admission for the fair, which is required. People wishing to buy tickets before they are offered to the public may join Friends of the Fair by registering for free at https://nwwafair.com/email.aspx.
Tickets can be purchased online and the fair office, 1775 Front St., Lynden, and by phone at (360) 354-4111. VIP packages also are available for each performance. The 2018 Northwest Washington Fair will be presented Aug. 13-18
(click here to purchase tickets)
MICHAEL FRANTI & COLIN JAMES headline Friday and Sunday
(click here for full details and the complete lineup)

Thank you for making THE NIGHT OWL
- the #1 entertainment listings guide in the Fraser Valley