If You love music -spread the news.
If no one knows - no one goes!
Dave Chesney c/o editor@whiterocksun.com
June 19-25, 2017
Music For Big Kids
The Big Boys With The Big Noise!
Bachman-Turner Overdrive were a Canadian rock band from Winnipeg, Manitoba. They're best known for their series of five Top 40 albums and six Top 40 singles in the 1970s, selling over 7 million albums in that decade alone. Overall, the band has sold nearly 30 million albums worldwide.
Musician Funny of the Week
AROUND TOWN THIS WEEK
WEDNESDAY
-Blue Grass Jam Every Wednesday 7:30 p.m. Crescent Beach Legion
- West Beach Bar & Grill Open Mic
THURSDAY
- Music at WEST BEACH BAR & GRILL
- THURSDAY NIGHT KARAOKE/Sawbucks Pub - Almost Famous Karaoke with Jacqueline Stone (or Cassandra Frie) The music starts tonight at 9 PM
- Thursday Night Coffee House Crescent Beach Legion #240
Spacious venue located at 2643 128 St - The Crescent Legion # 240 - South Surrey ( near Crescent Beach )
Coffeehouse is open from 7:30 to 11:00 pm
Stage equipped with a PA, Bose Sound system, Microphones, Bass Amp, drum kit, acoustic piano
Plenty of free parking
Dance floor
Licensed Bar facilities
Nominal cover which includes coffee, tea and cookies
Pool Tables
Patio
Once a month ( the first Thursday of the month, we will host an acoustic music circle ) offsite
Friday
- Elks / White Rock KARAOKE Every Friday evening 7 p.m. - 11:30
- Washington Avenue Grill
- West Beach Bar & Grill JAMES SHEPHERD & BRAD SAKIYAMA
- Hemingway's
- CLUB 240 Crescent Beach Legion. Live music every Friday.
- White Rock Legion / Johnston Road Classic Rock & dancing
- Chris Charlton and the Coldwater Band with Sail With Kings
Sat 8 PM · Ocean Park Community Assn
SATURDAY
- Washington Avenue Grill live music
- Hemingways live blues 7-9 p./m.
- West Beach Bar & Grill live music SENTINEL SPIRIT TRIO
- Sawbuck's Pub - Live Top 40 vocer bands
SUNDAY
- West Beach SAMI GHAWI Sunday Night Jam
- ELKS Sunday afternoon jam.
- White Rock Legion / Johnston Road. Country jam 3 p.m.
Elks Hall George Street White Rock-the Sunday Jam Session ​with your host Don Alton. 4-6 pm
The Jam session is becoming very popular so come early to get a good seat in the Lounge.
Announcements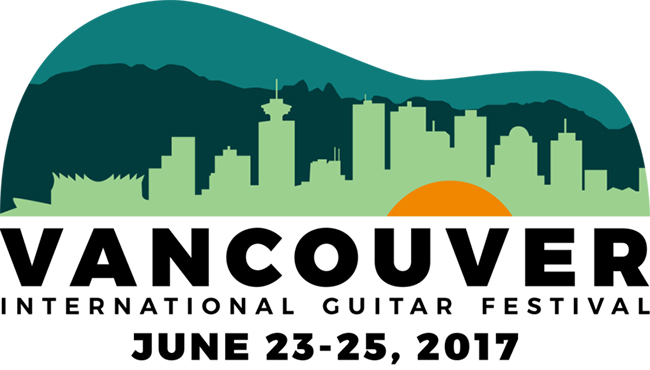 Chinese Cultural Centre Event Hall, 50 E. Pender Street, Vancouver,

Check out all the great shows coming up at BLUE FROG studios. Order your tickets. (click here)
THE HIT BUDDY HOLLY SHOW
Starring Zachary Stevenson
Friday June 23, 2017 & Saturday June 24, 2017
(Two of the early shows are sold out and the other three shows are selling quickly. Don't put it off.
Back by popular demand to Blue Frog, Zachary Stevenson celebrates the life and music of legendary rock & roller Buddy Holly, whose career was cut tragically short by a plane crash in 1959. Equal parts actor and musician, Zach engages his audience with high-octane renditions of Buddy's classic hits as well as humorous stories about his experience playing the 50s icon.
Zachary led the Arts Club Productions of "THE BUDDY HOLLY STORY" downtown Vancouver which sold-out over 100 performances and prompted the Vancouver Sun to name him one of the top ten talents to watch out for.

FRIDAY June 23 - 915pm

SUMMERTIME BLUES & BREWS
DAVID GOGO BAND | Friday July 7th | Doors 6pm | Music 7pm
POPPA DAWG BAND | Saturday July 8th | Doors 6pm| Music 7pm


Kick off summer with the Blues & Brews Weekend!
JULY 7TH sold out
July 8th – POPPA DAWG
Rick 'Poppa Dawg' Halisheff has been a mainstay on the Canadian blues scene for almost 30 years now. Dawg also acted as a side man for a great many blues men including Sonny Rhodes, Kenny 'Blues Boss' Wayne, Harpdog Brown and Sherman Doucette. While fronting his own 3pc group, he has opened for or shared the stage with blues greats such as JW Jones, John Mayall, Jimmie Vaughan, Colin James, Jeff Healey, Downchild and many more.
COLIN LINDEN
Thursday, July 13, 915PM SHOW
This show is for ages 19 and over
EARLY SHOW SOLD OUT, TICKETS NOW ON SALE FOR THE LATE SHOW.
Colin Linden is a genuine renaissance man of roots music. He's a singer and songwriter of great skill, an in-demand and prolific record producer (Bruce Cockburn, Tom Wilson, Colin James), a sideman to the stars as guitarist for the likes of Bruce Cockburn, Emmylou Harris, and Robert Plant and Alison Krauss, and, for the past decade, a member of the highly successful trio, Blackie and the Rodeo Kings.
At last count, the total of recordings on which he has played approaches 400, while over 100 albums bear the "Produced by Colin Linden" credit.
Colin's songs have been covered by The Band, The Blind Boys of Alabama, Keb' Mo', and Colin James, and his well-stocked trophy case includes seven Juno, multiple Maple Blues Awards, and a Toronto Arts Award. He was nominated for a Grammy Award for the star-studded A Tribute To Howlin' Wolf CD, and was involved in the ground-breaking O Brother Where Art Thou phenomenon. Linden has a well-deserved reputation as a slide guitar virtuoso of real originality, and his riveting slide work can be heard on albums from such artists as Cassandra Wilson, The Rankin Family and Whitey Johnson, the hit ABC TV series "NASHVILLE", and on his own sizeable solo catalogue.
NIGHT MOVES - The Music of BOB SEGER
Friday, July 14, 2017 | Doors 6pm | Music 7pm SPLD OUT
Friday, July 14, 2017 | Doors 845pm | Music 915pm
The LOOK … The VOICE … The HITS!
Night Moves | Old Time Rock & Roll | Ramblin' Gamblin' Man | Fire Lake Against the Wind | We've Got Tonight | Hollywood Nights | Many More
Don't miss the NIGHT MOVES Show, starring Dan Hare and his All Star band in a stunning re-creation of Bob Seger performing his greatest hits and favorites.
Bob Seger is an American music legend second to none with countless hits loved by millions everywhere! In 1973, he put together the Silver Bullet Band, with a group of Detroit-area musicians, with whom he became most successful on the national level in a career lasting over 6 decades.
With the powerful vocals required for this show, NIGHT MOVES starring Dan Hare re-creates Bob Seger of the 70s and 80s when his hits were on every rock radio station in the world.
(Blue Frog Ticket Centre - click here)
Ocean Park Hall July 8. Doors 7 p.m. Showtime 8 p.m.]

The WASHBOARD UNION return for White Rock for the giant free Canada Day 150 concert on the beach.
The Fair at the PNE in Hastings Park will culminate with a concert headlined by some of the biggest names in music over the past five decades.
• Saturday, August 19 – Mother Mother
• Sunday, August 20 – Billy Currington
• Tuesday, August 22 – The Pointer Sisters
• Wednesday, August 23 – High Valley
• Thursday, August 24 – ZZ Top
• Friday, August 25 – Chicago
• Saturday, August 26 – Colin James
• Sunday, August 27 – Huey Lewis and The News
• Tuesday, August 29 – Tom Cochrane with Red Rider
• Wednesday, August 30 – The B-52s
• Thursday, August 31 – The Doobie Brothers
• Friday, September 1 – Rick Springfield
• Saturday, September 2 – The Gipsy Kings featuring Nicolas Reyes and Tonino Baliardo
South of the Border - Down Washington Way
The Northwest Washington Fair - Lynden August 14-19, 2017
(click here for all the details)

Thank you for making THE NIGHT OWL
- the #1 entertainment listings guide in the Fraser Valley