Musician Funny of the Week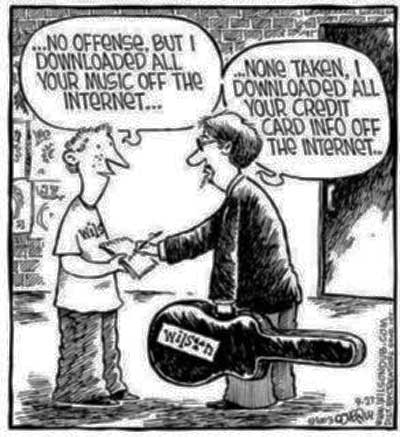 AROUND TOWN THIS WEEK
MONDAY
Rock City Open Mic Mondays / Live Music on the Waterfront
·
Rock City Burgers is launching Open Mic Mondays.We welcome live performers of all stripes. Songwriters, musicians, poets, jammers, and comics, come be a part of our community!
Hosted by Ben Crosby Music and Coast Meridian Music
WEDNESDAY
- Elks Club George Street in uptown White Rock
-Blue Grass Jam Every Wednesday 7:30 p.m. Crescent Beach Legion
- West Beach Bar & Grill Open Mic
THURSDAY
- Washington Avenue Grill JAMES DEVON
- Music at WEST BEACH BAR & GRILL Glen Pearson's Summer Jam / Blues by the Beach 8pm -12am
- Sawbuck's Pub
Dueling Pianos is Proving to Be a Massive Hit!

"If Your Are Looking for a Great Evening of Entertainment ...Join Us Thursdays for a Ton of Fun and Good Times!!"

Thursdays 8:00 - 11:30 AM (no cover charge)


Friday
- Elks / White Rock KARAOKE Every Friday evening 7 p.m. - 11:30
- Washington Avenue Grill live music
- West Beach Bar & Grill live music - local bands.
- White Rock Legion / Johnston Road Classic Rock & dancing
- Sawbuck's Pub - TGIF and come party with us. DJ music, karaoke, and the best dance floor, lighting and sound system on the Peninsula. The party starts at 8:30 PM.
SATURDAY
- Washington Avenue Grill live music live enetertainment
- West Beach Bar & Grill live music live music.
- Sawbuck's Pub live top 40 music
- Mudbay will be at the Heritage Grill in NEw Westminster this Saturday. Always a great time. Book a table, come early, stay late. Music at 8.
SUNDAY
- West Beach SAMI GHAWI Sunday Night Jam
- White Rock Legion / Johnston Road. Country jam 3 p.m.
Though it has only been open for a few weeks THE VAULT is making big waves on the local culinary scene. Just across the border.
Trivia night Thursdays and live music on the weekend
277 G St, Blaine
Phone 360-392-0955
Live music on Saturday's and trivia/vinyls on Thursday's.
47th Annual Juno Awards
Sunday 5 p.m. on CBC television
JUST ANNOUNCED: Diana Krall, Felix Cartal, Shawn Hook, The Jerry Cans, and Barenaked Ladies with Steven Page to Perform at The 2018 JUNO Awards
The 2018 JUNO Awards, hosted by Michael Bublé (12x JUNO winner), will broadcast LIVE nationwide from Rogers Arena in Vancouver on Sunday, March 25 at 5 PM PT / 8 PM ET on CBC, CBC Radio and globally on cbcmusic.ca/junos.
Performing at The 2018 JUNO Awards:
Arcade Fire (9x JUNO winners and 2018 International Achievement Award Recipients)
Arkells (4x JUNO winners)
Daniel Caesar (3x JUNO nominee)
Diana Krall (8x JUNO winner)
Felix Cartal (3x JUNO nominee)
Jessie Reyez (4x JUNO nominee)
Lights (2x JUNO winner)
Shawn Hook (3x JUNO nominee)
The Jerry Cans (2x JUNO nominee)
Also performing:
8x JUNO Award winners Barenaked Ladies will be joined onstage by former member and co-founder Steven Page for a one-time special performance to celebrate their induction into the Canadian Music Hall of Fame.
Singer-songwriters City and Colour (4x JUNO winner) and Sarah Harmer (2x JUNO winner) will a team up for a special tribute performance honouring musician, writer, activist, and beloved Canadian Gord Downie.
Announcements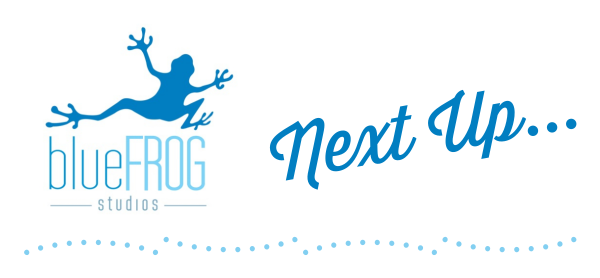 (Order your Blue Frog tickets here)
MIRRORBALL - A 1970'S MUSICAL FLASHBACK

Saturday April 7, 2018
Show 6:00 pm | music 7 pm - SOLD OUT
​
​Show 8:45 pm | music 9:15 pm - TICKETS STILL AVAILABLE
The 70's was an era of unforgettable pop culture… especially the music. Disco emerged from the underground club scene of New York to become a dominant influence of fashion, movies and music in the mid 1970's. December 12th, 2017 marked the 40th Anniversary of the movie, "Saturday Night Fever" and all the lamé and glitter that came with it.
MIRRORBALL with Angela Kelman and The Polyester Philharmonic pays tribute to the great artists of the 70's such as The Bee Gees, Donna Summer, Stevie Wonder, Earth Wind And Fire, and the music that made people crank up their hi-fi stereos and go to nightclubs to dance. MIRRORBALL is also the title of Angela's recently released original disco/70's flavoured project with a few album cuts woven in amidst the show's retro repetoire.
The Polyester Philharmonic is comprised of Juno Award winning singer, Angela Kelman, (Farmer's Daughter), featured legendary vocalist, Catherine St. Germain, a killer horn section of Tom Keenlyside and Derry Byrne, groovy bass by Shane Hendrickson, 4 on the floor hypnotic drum beats from Harvey Kostenchuk, chunky funky guitar by Allan Rodger and lush keyboard styling by Kristian Alexandrov.
​
If you're in the mood for a 70's flashback of fun, great music and a little trivia , you won't want to miss MIRRORBALL!
AVENUE RD : BAND INTERRUPTED

Sunday April 8, 2018
Doors 1:30 pm | music 2 pm
​Ticket proceeds going to Variety the Children's Charity.
The Album That Never Was, 33 years later.
Childhood friends and band-mates BJ Owen, Dan Owen and Rich Crooks have reunited after over 30 years to make the album of their dreams. Come and join the boys - along with some of the most talented musicians in Canada - to celebrate the band, the music and the memories of Avenue Rd. Ticket proceeds going to Variety the Children's Charity
LADIES SING THE BLUES

Saturday April 14, 2018
Doors 6:00 pm | music 7:00 pm - SOLD OUT
​Doors 8:45 pm | music 9:15 pm - TICKETS AVAILABLE
One of the most popular shows ever, LADIES SING THE BLUES returns to Blue Frog Studios for one night only. This highlight show features five beautiful and extremely talented ladies belting out the songs of the blues greats.
Ladies Sing the Blues has become a huge success in Western Canada paying homage to the blues giants including Aretha Franklin, Tina Turner, Etta James, Gladys Knight, Aaron Neville, Rolling Stones, Led Zeppelin, James Brown, Van Morrison, Jr. Walker, and many more.
Featuring some of the very best female singers anywhere: Joani Bye, Alita Dupray, Nadine States, Leslie Harris and Amanda Dean, backed by Rob Montgomery and his All-Star Band.
This stellar show features a Celebration of these Amazing Lady Singers, with an All-Star Band embracing Soul Classics, Blues, Funky R&B, and beyond. The magical energy of this show, is why it has become so hugely popular with Music Lovers, and always performs for sold-out Audiences.
The LADIES look forward to seeing you at this Musical Celebration!
Crescent Beach Legion - 128th street Ocean Park
UPCOMING SHOWS

Saturday March 24 - Steve Hillis as Garth Brooks - $20 tickets only available at the Legion Box Office or at the door
Friday, April 13 - A special Great Gatsby Party featuring Alexander Browne and his Boulevardiers.
Saturday, April 14 - TRIBUTE TO THE LEGENDS
ELVIS PRESLEY, ROY ORBISON, CONNIE FRANCIS AND PATSY CLINE - $15, advance tickets are only available at the Legion box office. This is an early show, doors at 6pm, show at 7 pm
Friday, April 20 - The Ocean Park Wailers
Friday, April 27 - The Retrogrades
JUST ADDED Friday, May 11, Soul Purpose
Friday, May 25 - Incognito
Friday, June 1 - The Cooler Kings
Friday, June 8 - The Mojo Stars
Friday, June 22 - Big City Soul

Ukulele for The Complete Beginner w/ Tom Saunders March 28 Wednesday6 PM - 7 PM

Tapestry Music White Rock
1335 Johnston Road, White Rock, British Columbia V4B 3Z3
The Road to Rockin' River Talent Search is back and bigger than ever! Aspiring country artists can compete for an opportunity to win a $5000 artist development package and the chance to open for a headliner at Rockin' River 2019!
Online video submissions are being accepted now and are open to all solo artists, duo and trios 16 years and older in British Columbia and Alberta. A panel of industry professionals will select the Top 100 submissions to compete live in venues across the province, including Prince George, Kamloops, Kelowna, Mission, and Vancouver. Following the live performances the selection will be narrowed down to the Top 5 finalists who will then compete for the Grand Champion title onstage at the 2018 festival.
Complete entry details and additional information can found be at http://livemu.sc/2GJYHjJ
This year SAM ROBERTS BAND will headline the music stage debuting material from their new CD TERRAFORM
Join us for the 2nd Annual La Conner Guitar Festival, May 11-13, 2018!
Listen to, Play, and Shop for some of the most incredible instruments in the world, and meet the luthiers that created them! Plus incredible concerts, workshops & more! Sponsored by Fretboard Journal
http://laconnerguitarfestival.com/
Gone Country July 21, 2018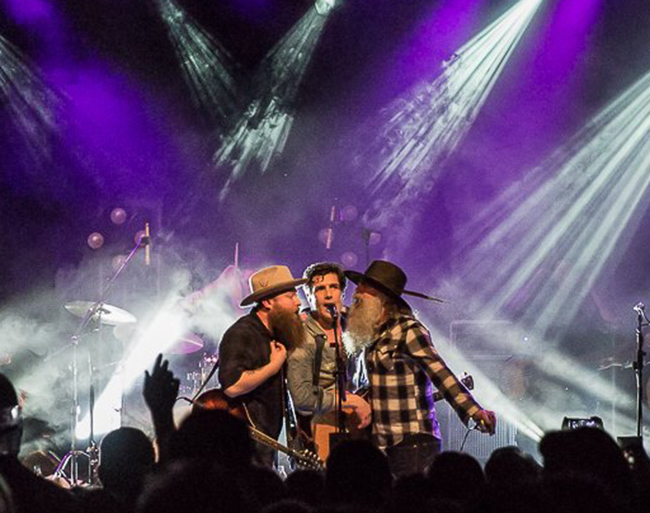 Washboard Union / Gord Bamford
Gone Country - Cloverdale Millennium Park - Surrey, BC
Get your tickets early, this show will be the concert of the summer
Northwest Washington Fair - Lynden Washington August 13-18
JEFF FOXWORTHY


Date: Aug 18, 2018
Time: 7:30 PM

Northwest Washington Fair
Grandstand Entertainment
Popular comedian Jeff Foxworthy, renowned for his redneck jokes and ability to find humor in everyday family interactions, will perform at 7:30 p.m. Saturday, Aug. 18 as part of the Bank of the Pacific Grandstand Entertainment Series at the Northwest Washington Fair in Lynden.
Foxworthy is the largest selling comedy-recording artist in history, a multiple Grammy Award nominee and best-selling author of more than 26 books. He hosted a FOX television game show, "Are You Smarter Than A 5th Grader," for several seasons. Foxworthy also starred in two movies, "Blue Collar Comedy Tour, The Movie" and "Blue Collar Comedy Tour Rides Again," that combined to sell more than 7 million units and were seen by millions more on the Comedy Central television network.
Tickets to see Foxworthy will go on sale to the public at 9 a.m. March 8. Preferred seats are available for $55 and reserved seats for $35. The grandstand tickets don't include gate admission for the fair, which is required. People wishing to buy tickets before they are offered to the public may join Friends of the Fair by registering for free at https://nwwafair.com/email.aspx.
Tickets can be purchased online and the fair office, 1775 Front St., Lynden, and by phone at (360) 354-4111. VIP packages also are available for each performance. The 2018 Northwest Washington Fair will be presented Aug. 13-18
(click here to purchase tickets)

Thank you for making THE NIGHT OWL
- the #1 entertainment listings guide in the Fraser Valley