October 30, 2019
Canadian Songwriters Hall of Fame to induct six songs......
that helped to define the '60s, '70s and '80s
The Canadian Songwriters Hall of Fame (CSHF) today announced the induction of six influential songs from the Toronto music scenes of the 1960s, '70s, and '80s, that will be celebrated at a special concert taking place on Thursday, Nov. 21, 2019, at Toronto's Phoenix Concert Theatre.  Songs included are "Let Your Backbone Slide" (Maestro Fresh Wes), "Rise Up" (Parachute Club), "(Make Me Do) Anything You Want" (A Foot in Coldwater), "Calling Occupants of Interplanetary Craft" (Klaatu), "Opportunity" (Mandala), and "I Would Be the One"(Kensington Market). The newest song inductions will be celebrated at an industry and public event,  DECADES: The Toronto Sound of the '60s, '70s & '80s, with tickets available on sale now via Ticket Web.
"We're very excited to honour some of the amazing songs that were inspired by, and reflect, the unique city of Toronto – from a group of talented songwriters, who bring different perspectives from three distinct decades," said Vanessa Thomas, Executive Director of the Canadian Songwriters Hall of Fame. "It will be a night filled with nostalgia, fantastic music, and heart. Many thanks to Crowe Soberman and Gowling WLG for their support of the Canadian Songwriters Hall of Fame to produce this inaugural, not-to-be-missed celebration."
The evening will feature performances by Maestro Fresh Wes, Lorraine Segato (Parachute Club), Alex Machin (A Foot in Coldwater), George Olliver (Mandala), Keith McKie (Kensington Market), and by other surprise guests. The showcase underscores the songwriting prowess of each artist across multiple genres to reflect the diverse communities and sounds of Toronto, from hip hop to psychedelic pop, new wave and soul.
The six songs being inducted into the 2019 Canadian Songwriters Hall of Fame are:
"Opportunity"
Written by: Domenic Troiano – 1967

A fine example of the late-1960s Canadian soul music nicknamed "The Toronto Sound," Mandala's high-octane 1967 single "Opportunity" was penned by, and featured, the celebrated late Italian-Canadian guitarist Domenic Troiano. "Opportunity" was the debut single for Mandala, the five-piece house band at Club Bluenote in Toronto, where they backed U.S. soul and R&B performers. Mandala also performed at Ronnie Hawkins' talent-rich club The Hawk's Nest, before landing gigs to capacity crowds in late 1966 at wildly popular Hollywood clubs such as The Whiskey-A-Go-Go and The Hullabaloo. The 45-RPM single of "Opportunity," with "Lost Love" on the B-side, was released in late January of 1967. It immediately entered Toronto's CHUM chart at No. 40, and rose quickly to No. 3 by February 20th.
"I Would Be the One"
Written by: Keith McKie – 1968

Kensington Market's intriguing 1968 single "I Would Be The One" was a national hit at a time when it was often near-impossible for Canadian artists to get their recordings played on Canadian radio. Although Canadian Content regulations were still a few years away, the single charted for several weeks against stiff competition. Nationally, the single resided at No. 1 on RPM magazine's Canadian Content chart for two weeks in September, topping the Irish Rovers, Andy Kim and The Stampeders. The single's success led to Kensington Market playing to capacity crowds in the U.S. in New York City, San Francisco, Chicago, Detroit, and Boston. They backed up Jefferson Airplane at its Hamilton University gig.
"Calling Occupants Of Interplanetary Craft"
Written by: John Woloschuk, Terry Draper – 1976

The sci-fi inspired recording "Calling Occupants of Interplanetary Craft," written by Terry Draper and John Woloschuk of the rock trio Klaatu, became a hit, fuelled in part by rumours that Klaatu were the reunited Beatles. Those rumours, combined with the undeniable high quality of their debut recording, led to "Calling Occupants" peaking at No. 45 in Canada, and reaching Billboard's No. 62, and drove album sales to 50,000 copies at home, and another half-million in the U.S. Grammy-winning brother-and-sister duo The Carpenters caught the wave, recording a "Calling Occupants" cover in 1977 that earned a Grammy nomination for Best Instrumental Arrangement Accompanying Vocalists. It was also a Top 10 single hit in many countries around the world including the UK and Japan.
"(Make Me Do) Anything You Want"
 Written by: Paul Naumann, Danny Gordon Taylor – 1972

The passionate classic rock ballad "(Make Me Do) Anything You Want" was written by A Foot in Coldwater's Paul Naumann and Danny Taylor. "(Make Me Do) Anything You Want," with "Alone Together" on the B-side, entered RPM's top singles chart in June 1972 and became a Top 40 hit not once, not twice, but three times. Radio stations CJOE (London, Ontario) and CKOC (Hamilton) told Billboard Magazine it was the best Canadian single they had played that year. Anything You Want turned A Foot in Coldwater into a hot group right across Canada, and helped secure a worldwide deal for the band with Jac Holzman at Elektra Records in New York. By 1993, the song had earned a SOCAN Classic Award for more than 100,000 airplays. The song was also a hit for Canadian platinum-selling band Helix who recorded it in 1985.
"Rise Up"
Written by: Billy Bryans, Lauri Conger, Lorraine Segato, Steve Webster, Lynne Fernie – 1983

The SOCAN classic "Rise Up" was one of the first Canadian hit pop recordings to incorporate the mesmerizing rhythms of Caribbean reggae and soca. Under pressure to complete their first album, the seven-member Toronto band Parachute Club approached poet Lynne Fernie, who provided the lyrics for "Rise Up." Parachute Club debuted the anthemic song at a 1983 Toronto Pride event at the University of Toronto, to several hundred fans. Although Canada's Charter of Rights and Freedoms had recently come into being, gay rights were still in their infancy. Explained Segato, "The impetus for the success of 'Rise Up' first came from our grassroots gay, lesbian, and feminist community, who were the first to hear and awaken to our call for equality." With such a positive response under their belt, Parachute Club recorded "Rise Up" for their self-titled debut album, produced by the now-legendary Daniel Lanois. The song became a hit, with the album going gold by December of 1983, and winning Single of the Year at the 1984 JUNO Awards.
"Let Your Backbone Slide"
Written by: Wesley Williams, Anthony Davis, Peter Davis – 1989

Wesley Williams, the hip-hop MC known as Maestro Fresh Wes, made an independent demo of a danceable rap that he called "Let Your Backbone Slide" in 1989. His act caught the attention of the New York label LMR (Lefrak-Moelis Records); recognizing its potential, they signed Williams to an album deal, which led to the ground-breaking Symphony in Effect album. Co-written and produced by Anthony Davis and Peter Davis at Don Valley Sounds in Markham, Ontario, the album and its lead single "Let Your Backbone Slide" both became history-making hits: the gold single being the first Canadian hip-hop Top 40 hit, and the album going platinum – the first time an album by a Black Canadian had reached that level. As Maestro Fresh-Wes told an interviewer, "As it turned out, we didn't just make a record, we made history; and that was a beautiful thing. I was just that guy at that particular time."
About Canadian Songwriters Hall of Fame
The Canadian Songwriters Hall of Fame (CSHF) honours and celebrates Canadian songwriters and those who'vededicated their lives to the legacy of music, and works to educate the public about these achievements. National and non-profit, the CSHF is guided by its own Board of Directors, who comprise both Anglophone and Francophone music creators and publishers, as well as representation from the record industry. In December of 2011, SOCAN (the Society of Composers, Authors and Music Publishers of Canada) acquired the CSHF. The Hall of Fame's mandate aligns with SOCAN's objectives as a songwriter and publisher membership-based organization. The CSHF continues to be run as a separate organization. www.cshf.ca
Octpber 16, 2019
Give Me Five - Put Your Hand INnthe Hand

Gene McLellan & Anne Murray
She knew it was a hit. Anne Murray loved songwriter Gene MacLellan's "Put Your Hand In The Hand" just like she loved his song "Snowbird," the one that had rocketed her to fame in 1970. She had it all planned out, to follow up that hit with "Put Your Hand in The Hand." But thanks to some meddling U.S. record company execs, and an opportunistic grab by an unknown Toronto band, Anne saw it slip through her fingers. "Put Your Hand In The Hand" would become a worldwide, multi-million selling hit for Ocean instead, a five-piece Toronto club act that had never recorded before. And Anne's still mad about letting that hit get away.
There was never any doubt the song was Murray's. It was part of the treasure-trove of tunes written by her pal and fellow Maritimer Gene MacLellan, also a cast member of CBC-TV's Singalong Jubilee. MacLellan and Murray had met at CBC in Halifax in 1969, when Gene played her "Snowbird," and told her she could have all his songs to record. "Snowbird" made its way to the Top 10 on pop, country and easy listening charts in both Canada and the U.S., making Murray Canada's biggest star.
For her follow-up album, Murray didn't have to look far for more material. "We actually sang ("Put Your Hand") on Singalong. After that, Brian (Ahern, her producer) said 'Wow, that would be a great one to record.'" That was in the fall of 1970, while Murray was still riding high on "Snowbird." U.S. television shows were clamouring for her to appear, and Murray had become a semi-regular on The Glen Campbell Goodtime Hour. She sang her new song on Campbell's program, and on the Christmas special for The Johnny Cash Show, the Man In Black chose "Put Your Hand In The Hand" for a big segment, and Murray joined Cash, June Carter, Merle Haggard, Carl Perkins and the Carter Family for a monumental version.
It was tremendous exposure for the song, which arrived as a cut on her album Honey, Wheat & Laughter. All that was needed was a 45 for radio to play. But that's when the plan went south, literally. Since Murray was now a huge international priority for Capitol Records, her records were being controlled out of the company's Capitol Tower office in Los Angeles, instead of home in Canada. While Murray wanted the song to be her next single, the U.S. execs said no. "Ya, they said it wasn't representative of me, it didn't sound enough like "Snowbird," or too much like "Snowbird," I don't know, it was stupid, whatever they said was dumb, in my opinion," said Murray in 2015. "It didn't sound like an Anne Murray song. Well, what the hell was an Anne Murray song? I'd just barely got started."
Instead, Capitol decided to go with a track by another Canadian songwriter, Brent Titcomb's "Sing High – Sing Low." The fine song became a hit in Canada, but did little in the U.S., and the company quickly followed it up with another Titcomb number, "Sycamore Slick," which also floundered. Murray wouldn't get back on track in the U.S. until 1973, when she returned to the Top 10 with "Danny's Song."
Capitol U.S.'s decision to pass on "Put Your Hand In The Hand" was considered a huge mistake back in Canada. The song was already well-known, thanks to both Murray and MacLellan playing it in concert and on their many TV and radio appearances. When Capitol dropped the ball, it allowed Arc/Yorkville record label owner Bill Gilliland to earn some major payback. Gilliland had released Murray's first album back in 1968, but had lost her to the deeper pockets of Capitol after that. He had a new act to record, Toronto's Ocean.
"I signed Ocean because I loved their vocal sound, their look and the fact that they showed some promise in writing original songs," says Gilliland. "After signing, they worked on their songwriting for about three months but nothing outstanding materialized. The group was getting a little frustrated, so for a change of pace and in order to take the pressure off, I asked them to take a shot at "Put Your Hand In The Hand."
Lead singer Janice Morgan (now Jan Penfield) found it an odd choice, in a couple of ways. "We were, believe it or not, into the bluesy-rock thing, we weren't really a pop band then," says Penfield. They also weren't Gospel, and the song most certainly was. But the timing was perfect, as God Rock was the new craze. It had started in 1969 with Norman Greenbaum's "Spirit In The Sky," along with the big-selling hits Jesus Christ Superstar and Godspell. The Byrds said it with "Jesus Is Just Alright," and Gospel group The Edwin Hawkins Singers landed a smash with "Oh Happy Day." Churches were trying to attract young people by welcoming acoustic guitars and blue jeans into the sanctuary, and "Put Your Hand In The Hand" was perfect for drop-in centers, youth groups and summer camp singalongs.
The song quickly broke through in Canada and the U.S. "It was in the Top 10 everywhere," says Penfield. "For about six weeks, we were right underneath "Joy To The World" by Three Dog Night, in the number two position. We were big news in the U.S. We had a huge following of people. We opened at the L.A. Forum for John Mayall and Steppenwolf. We were the first opening act that ever got a standing ovation at the Forum. We did Japan, all through Europe, there was a huge fan base in Japan, Germany, Italy, England, it was nuts."
Dubious accounting practices of the time make it hard to pin down how many copies were sold of the hit, but it was at least 1.5 million, and possibly double that. It became a bit of a millstone for Ocean, who never found a follow-up, while turning down promoters who wanted to stick them in robes holding Bibles. It helped solidify Gene MacLellan's reputation as one of the country's finest songwriters. And belatedly, Capitol U.S. admitted its error, finally releasing Murray's version of the song later in 1971, but it failed to chart so soon after Ocean's hit.
It may not have hurt Anne's career in the end. But that doesn't mean she's forgiven Capitol U.S. "It seemed to me at the time to be so stupid," she says. "And it does today, too."
September 25, 2019
He's Coming Home
Welcome back to the pages of the White Rock Sun. How is the anticipation level for record #9?

I honestly feel like I have made my best EP to date. I know that may be a contrived statement that many artists say when they release an album, but I just felt very comfortable and natural writing this record. I can't wait for people to hear it.
Your last release was the double live album recorded at the world-famous Commodore Ballroom. Having had the opportunity to personally witness a few of your many sold out shows at the grand old venue, tell us a bit about how it feels as a Valley resident to look out over that sold out audience and see everyone singing along in unison to your songs?

It's never lost on me when a crowd of people can take over the singing duties of a song. It is the best feeling you can have on stage but I never expect it. It still surprises me at times when the audience is overpowering me. Its appreciated.
OOO OOH was a huge radio hit, and appealed to a huge audience, how do you adapt your show from audiences of 100 to audiences of 1,000 like the Commodore, if at all?

Usually if I'm playing a smaller show it's me solo acoustic, which is its own way of performing and much more challenging. I just be myself and rarely make a set list and just roll the show on with how the crowd is responding. With a bigger venue like The Commodore we usually have a rehearsal, which is rare.  It's good to get a set working ahead of time so we can just go up there and play the songs and not think about anything else.
Let's get to the new 5 song EP titled Beach Music, and start with the track "Fire" - is this your call to arms to celebrate the legalization of cannabis in Canada?

It was not intentional. I wrote the chorus sitting on the beach in Tofino. It just kind if happened. When I got home, I sat down in the studio and wrote the verses. It all just kind of came out, and when I noticed some of the things I had said I thought, I might as well just make this what it is. People get misunderstood that Ooo Ohh is a marijuana song, its actually about sexual abuse. I thought I might as well give the people what they want, and go straight for the cannabis anthem.
The new EP continues to build on your "let's grab the guitars and go down to the beach and have fun vibe" yet it seems this EP given the marital and paternal changes in your life there is a bit of a shift in lyrical content. "Stroll On" for instance still celebrates your connection to the sand and surf. Is there a reason for your continued support of beach music?
It's my happy place. The beach and the sun are my religion. It's always made me the happiest. So, I just continue doing what makes me me, and it seems the most natural subject matter. But yes, I did put more thought into the lyrics than on any other album. I had the time and I think I have said things that I haven't on any other album.
Your nomadic lifestyle around the Lower Mainland has now taken you and your family to the idyllic surroundings of Roberts Creek on the Sunshine Coast.  Has the change settled you down a bit and afforded you the opportunity to bask in marital bliss?

We love our new home in Roberts Creek. It's up in the mountains but still a five-minute drive to the beach. When I left my electrical job to write the EP the setting of our home played a huge part on my mental shift of just doing music again. It was a very natural process that took time, but it allowed the songs to just happen, which is when I usually get my best songs.
Can you let us know about the musicians joining you in the studio for the recording of "Fire"? Is this your touring band we hear?
Darren Parris is playing bass on the record. I have been lucky enough to have him onboard for live as well since 2008. Mike Kenney played some keys and he has been playing guitar and keys with me since 2010. We used Leon Powers on drums for the EP, and he was a huge part to the sound of the record. Flavio Cirillo plays the drums live for me.
Can you tell me a bit about AFTERLIFE studios where "Fire" was recorded and the producer you used on the new EP?

Afterlife is John Raham's studio. It used to be Mushroom where I recorded before, but John's approach is to record to tape and use all vintage gear - it's the reason why the record sounds so warm. We recorded it quickly over a 7-day period and used limited editing and no auto tune. We felt like these songs needed to be underproduced, so we didn't put much as far as layers go on the recordings. And there is no electric guitar on the record, we only used one acoustic - Rich Hope's 1961 J 45.
You have performed here in White Rock a number of times over the past few years - two big full band shows on the beach and most recently as a duo at Blue Frog Studios - what aspects of the full band and solo shows do you enjoy the most?

A) Acoustic solo shows are much more difficult and I feel like I can play whatever I like. With the band we usually have things a little more lined up but we still throw out the odd jam or off-the-cuff kind of thing. Setlists were made to be altered live depending on the mood of the crowd.
Tell me about the photo on the cover of the "Fire" artwork - where was the photo taken?

My cousin lives in Maui and I go there every year. I was there on a spiritual music journey as well to visit his first baby daughter. My other cousin Jesse and his wife Jennifer Findlay were there with their family as well. We only shot for about 15 mins but with Jen's talent and my cousin Caleb's beautiful location we got a little bit of magic.
We wish you continued success Daniel not only musically but personally. Any chance of a return visit to "THE ROCK?"
I'm sure it will happen. Typically, not a year goes by without a show in The Rock, and with the new record out I see it happening before the end of the year!
In closing Daniel, what new music are you listening to these days? Like most people with the lack of radio introducing me to new music I/we are constantly challenged in finding new music. Any suggestions?

I'm bad at this one.
I actually don't listen to much music, and when I do it's the same stuff I have been forever. We listen to Feist's The Reminder often at our house. 
Twitter: @thedanielwesley
Facebook: @danielwesleyband
Instagram: @thedanielwesley
July 17, 2018
Rock N Roll Never Forgets
SRV/CFOX's Liz McKinney/Yours Truly
David Chesney
JJ's 365
Jim Johnston
President, CEO, JJ Media/Management, Media Talent/Content Coaching, Executive Coach
Company NameJJIMS Inc. JJ international Media and Management Solutions
Dates EmployedJul 2013 – Present Employment Duration5 yrs 1 mo
JJIMS was launched July 1st of 2013 and has several high profile customers at home and abroad.
Jim JJ Johnston, The President, CEO and head Talent Coach, is a deeply experienced and successful Media/Management leader. JJ has coached/mentored many of Canada's Top Broadcasters and Executives and now coaches in many different fields.
Welcome to JJ-365 Salutes. Over 2018, we pay tribute daily to one of "The Good Ones".
Today we are shining the light on "The Ches", Dave Chesney.
This fellow is a master story teller. I remember him elucidating me with the legend of Jerry Lee Lewis playing at 86 Street and how Jerry was docile for most of the show but then out of nowhere got up, kicked the stool away, pounded the piano for hours and brought the house down. The way Ches says it really makes you want to have been there.
Dave was one of the first guys I met when I arrived at Richards and Nelson at the helm of CFOX. Dave will always have an affinity for the FOX and was of the fabric of the station. He continues today to be a part of the glue that keeps the west coast music and radio scene together. He welcomed me with open arms with his genuine and friendly smile and I still count on him as one of the most positive dudes I know.

He says it all began at a young age for him. He comes by his love of the media and music industry honestly. His father, "Uncle Joe" Chesney held down a number of positions at The Top Dog CKNW radio, that was until the station got wind he was looking to apply for a radio station license in Surrey. After being shown the door "Uncle Joe" ended up pioneering country music on the west coast with an afternoon drive show on talk show giant CJOR. Along with Vic Waters his father played both kinds of music, country & western. In around 1961 Joe successfully landed a license to operate a radio station in Langley British Columbia. CJJC The Voice of the Valley became British Columbia's first 24-hour country music radio station.

Dave was afforded the golden opportunity growing up to be around radio stations and broadcasters: "CJJC was a real life WKRP. Being the boss's kid and working in a creative environment, I had two choices. 1. Just be the boss's kid or …2. Ploughing my row deeper and truer than everyone else. I chose #2 and as result earned the respect of my fellow workers and later my staff."

But alas as much as he loved the gig, he loved rock n roll more. One of the promotion men who used to make the long journey out to the Valley to service CJJC with country product was Frank Gigliotti. Frank inadvertently informed Dave that CKLG-FM was about to go through a metamorphosis under the leadership of The Real Roy Hennessy, former morning boss jock on CKLG. Dave jumped ship and became the music and promotion director for FM/99. Dave says his stay at CFOX was short and sweet: "One of my main duties as a music director was to deal with record company reps vying to get their music on the radio. CBS Records in the late 70's was looking to expand their market share by adding additional reps in the major markets across Canada. I applied for a position of the Epic/Portrait/Associated labels position in the Vancouver branch and was successful in attaining the position."

The next 14 years was a blur he says: "The 60's certainly was a heady time in the music business, but let me tell you this, the 80's was the period of excess. With the introduction of MTV and MUCHMUSIC the sales of pre-recorded music exploded. The CBS Records wrecking crew in my humble opinion owned the streets. First under the leadership of Brad Weir and then 365'er Kim Zayac. I attained 'record heights.' I cannot thank or say enough about those two gentlemen. I proudly still call them friends. I went on to win the Top Promotion Man award 6 consecutive years. Then it all came to a screeching halt."

SONY MUSIC bought CBS records and everything changed. Dave distinctly remembers sitting in his office one day and realized they had 6 or 7 of the Top 10 records and he didn't want to listen to any of them. He thought to himself, well I have a pretty extensive radio background and now I fully understand how a major label works. He left CBS records and threw in with Larry Wanagas who at the time had rung the proverbial brass bell with K.D. Lang from a little office on the edge of Vancouver's Granville island. Ches joined BUMSTEAD PRODUCTIONS as the national marketing director and eventually that job morphed into a co-management with Wanagas for The Blue Shadows (Billy Cowsill). By this time Larry relocated to New York but Dave stayed on the westcoast to be there for his aging mom, a decision he will never regret. She was always there for him especially at a lot of crucial times in his life.

When The Blue Shadows disbanded Dave ended up producing music videos, did contract work for a number of artists and quite synchronistically ended up as an instructor at a private music college called the Pacific Audio Visual Institute. He enjoyed his years working with young students who were looking for a career in the music and radio industry and called that time very rewarding.

Around this time Dave and his late and great wife Laurie (total sweetie) moved back to his roots, White Rock BC. Upon his return he quickly realized: "My White Rock was going through some major changes, many of which I did not agree with. My father at a young age pounded into my head 'Dave put up or shut up! If you aren't prepared to roll up your sleeves and attack a problem we really don't want to hear what you have to say."
Well when it came to White Rock he couldn't shut up (Interesting the way he says "White Rock". He makes sure that the "T" is pronounced and he makes sure it is said as two distinct words).

He says two things happened: "I knew from my media experience that technology had an immensely negative impact on the music industry and I knew what was happening with newspapers. They were next. Yet I also knew people had a voracious appetite for LOCAL news. Now as everyone reading this knows in order to start a radio or television station you need millions of dollars and government approval. Yet on-line newspapers did not need any government approval. Before I knew it I had started Canada's First independent online newspaper, The White Rock Sun www.whiterocksun.com. That was thirteen years ago this past June.

The second thing that I did was roll up my sleeves and run for White Rock city council. It took a couple shots but four years ago I secured a seat on White Rock council. We are coming to the end of our mandate and I have every intention of seeking another term. In addition to holding a seat on council and publishing the White Rock Sun I handle media for local independent promoter Rob Warwick/Rockitboy Entertainment."

As he looks back he describes it as one hell of a ride: "I enjoy reading your posts Jim. Many I know, some I don't know personally but usually know by name. I don't know if lasting friendships are as prevelant as the radio and music industry have afforded so many of us. I can go years between seeing or talking to so many colleagues and when we do meet, it seems like yesterday. I sometimes think people who went to war together probably have the same kind of a bond.

Highlights of my career could fill a book, which no one wants to read (wrong Ches, we all want to know). Well at least not anyone that would be willing to pay for it (wrong again). With that said though, milestones include presenting Stevie Ray Vaughn with his first gold record, working with country greats like George Jones (the first time I was a stammering fool), being instrumental in CBS RECORDS signing Barney Bentall & The Legendary Hearts and working with THE CLASH on their first North American show at the Commodore Ballroom. Damn I thought I saw the future of rock n roll that night."
I just love this guy and have been wanting to write about him for some time. He was one of the first guys on my 365 list. During the tumultuous rock and roll times, Dave was always a gent. He handled any situation being, well, "The Ches." He is a humble and graceful cat who has had a big stake in the shaping of the west coast media and music scene. Not sure you will find a much better person and pal than Dave. Salt of the earth. Please do write that book Ches, you have so many stories to tell and I know hundreds who will line up to buy it and read it. Atta be brother!

Thank you, Dave Chesney, for being on of the "The Good Ones". Feel free to like and share Dave's positive story. Who is the subject of tomorrow's JJ-365 Salutes? As they say, stay tuned.

Jim JJ Johnston is the CEO, President and Chief Talent Coach for JJIMS INC. and works with talent in many different industries worldwide.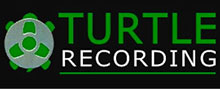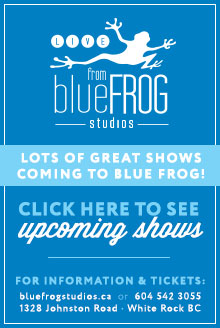 Buy Tickets