Recipe(s) Of The Week
February 23, 2019
Chili Pot Pie
INGREDIENTS
PREPARATION
Chili
With the rack in the middle position, preheat the oven to 400°F (200°C). 
In a large pot over high heat, soften the bell peppers and onion in the oil. Add the meat and cook until it begins to brown. As it cooks, break it up with a wooden spoon. Add the spices and cook for 1 minute, stirring constantly. Add the remaining ingredients and continue cooking for 15 minutes or until the chili has thickened. Season with salt and pepper. Spoon into six 1 1/2-cup (375 ml) ramekins and place on a baking sheet. Set aside. 
Crust
In a shallow dish, whisk together the milk and oil. Quickly dip the tortillas in the milk mixture. Place the cheese on the tortillas and fold to seal. Place 1 folded tortilla onto each ramekin. 
Bake for 15 minutes or until the tortillas are golden brown. 
February 16, 2019
Grandma's Chicken 'n' Dumpling Soup
Ingredients
1 broiler/fryer chicken (3-1/2 to 4 pounds), cut up
2-1/4 quarts cold water
5 chicken bouillon cubes
6 whole peppercorns
3 whole cloves
1 can (10-3/4 ounces) condensed cream of chicken soup, undiluted
1 can (10-3/4 ounces) condensed cream of mushroom soup, undiluted
1-1/2 cups chopped carrots
1 cup fresh or frozen peas
1 cup chopped celery
1 cup chopped peeled potatoes
1/4 cup chopped onion
1-1/2 teaspoons seasoned salt
1/4 teaspoon pepper
1 bay leaf
DUMPLINGS:
2 cups all-purpose flour
4 teaspoons baking powder
1 teaspoon salt
1/4 teaspoon pepper
1 large egg, beaten
2 tablespoons butter, melted
3/4 to 1 cup whole milk
Snipped fresh parsley, optional
Directions
Place the chicken, water, bouillon, peppercorns and cloves in a stockpot. Cover and bring to a boil; skim foam. Reduce heat; cover and simmer 45-60 minutes or until chicken is tender. Strain broth; return to stockpot. 
Remove chicken and set aside until cool enough to handle. Remove meat from bones; discard bones and skin and cut chicken into chunks. Cool broth and skim off fat. 
Return chicken to stockpot with soups, vegetables and seasonings; bring to a boil. Reduce heat; cover and simmer for 1 hour. Uncover; increase heat to a gentle boil. Discard bay leaf.
For dumplings, combine dry ingredients in a medium bowl. Stir in egg, butter and enough milk to make a moist stiff batter. Drop by teaspoonfuls into soup. Cover and cook without lifting the lid for 18-20 minutes. Sprinkle with parsley if desired.
February 09, 2019
Italian Wedding Soup
Why is it Called Italian Wedding Soup?
Ever wonder how it gets its name? I always thought maybe it was a traditional meal served at Italian weddings, but in actuality, it has nothing to do with a real wedding.  The name actually comes from the way the flavors combine, like a happy marriage!
What Pasta is Used in Italian Wedding Soup?
Traditionally, acini di pepe pasta is used, which looks like little pearls.  If you can't find that pasta, ditalini or orzo pasta could be used.
Ingredients
Meatballs
8 ounces ground beef
8 ounces ground pork
1/2 cup fresh breadcrumbs
3 Tablespoons minced fresh parsley
1 teaspoon kosher salt
1/2 teaspoon dried oregano
1/2 teaspoon black pepper
1/2 cup shredded Parmesan cheese
1 large egg
2 Tablespoons olive oil
Soup
1 Tablespoons olive oil
1 medium yellow onion minced
2 large carrots peeled and diced
2 stalks celery diced
3 cloves garlic minced
1/2 teaspoon kosher salt
1/4 teaspoon black pepper
1/4 teaspoon dried dill

1/2 cup dry white wine
9 - 10 cups chicken broth
1 cup dried acini di pepe pasta
5 ounces chopped baby spinach
shredded Parmesan cheese for serving
February 02, 2019
Zuchini Noodles
These creamy zucchini noodles are ready in just 3 minutes, making them the perfect healthy snack. 
Ingredients
1 large zucchini
1/2 tablespoon olive oil
2 tablespoons spreadable cream cheese plain or herb & garlic flavor
1/8 tsp garlic powder
salt & pepper to taste
1 tablespoon parmesan cheese grated
parsley and parmesan cheese for garnishoptional
Instructions
Run a veggie peeler down the length of the zucchini creating thin strips of zucchini. Continue until you reach the core where the seeds are. Discard the core or save it for another use (I toss mine in soup).

Turn the stove onto medium high and place the zucchini strips in a non-stick pan with the chicken broth or water. Cook for about 3 minutes or just until heated through.

Move the zucchini strips over to one side of the pan and add the cream cheese & garlic powder to the empty side. Turn the heat down to low and stir the cream cheese just till melted.

Toss the cream cheese, parmesan cheese & zucchini until well mixed and heated through. Serve immediately.

Cut the ends of the zucchini and spiralize using the medium noodle blade (not the smallest noodle).

Preheat olive oil over medium high heat. Add zucchini noodles and garlic powder (no salt). Cook 3-5 minutes, stirring tongs until slightly softened/wilted.

Move noodles to one side and add cream cheese, stirring until melted.  Toss with zoodles and season with salt and pepper to taste.

Stir in grated parmesan cheese. Garnish and serve.
Recipe Notes
Do not add salt to the zoodles before or during cooking.
January 27, 2019
Waldorf Salad
Instructions
Combine mayonnaise and sugar. Set aside 

In a medium bowl, toss together all remaining ingredients.

Stir in the mayonnaise mixture and stir to combine.
Ingredients
1/2 cup mayonnaise
2 teaspoons sugar
1/2 cup celery diced
1 cup grapes red, green or both
2 apples cut in thin chunks
1/2 cup walnuts chopped
1/4 cup raisins optional
Saturday January 20, 2019
Pizza Waffles
Ingredients
1 package crescent rolls 8 pieces

1 1/3 cup mozzarella cheese

pepperoni or your favorite pizza toppings

pizza sauce for dipping
Instructions
Preheat waffle iron and spray with cooking spray.

Unroll crescent rolls. You will have 8 triangles. Pinch seams to connect 2 triangles so you form 4 rectangles.

Place 1/3 cup mozzarella cheese and pepperoni in each rectangle. Fold over and pinch to seal all sides. Repeat with remaining sections.

Place each piece of dough on the preheated waffle iron. Close and cook 5 minutes or until browned.

Serve warm with pizza sauce for dipping.
Oatmeal Carmelitas
Ingredients
Follow Spend With Pennies on Pinterest for more great recipes!
2 cups all purpose flour

1 3/4 cups quick cooking oats

1 1/2 cups packed brown sugar

1 teaspoon baking soda

1 cup butter , melted

14 oz caramels , unwrapped

1/3 cup milk

1 1/2 cups semi sweet chocolate chunks

1 cup milk chocolate chips
Instructions
Preheat oven to 350 degrees. Line a 9x13 pan with foil, grease well and set aside.

In a large bowl, combine flour, oats, brown sugar and baking soda. Stir in butter until well mixed.

Press half of the oat mixture into the prepared pan. Top with chocolate.

Microwave milk and caramels at 70% power until smooth (about 3-4 minutes), stirring as needed.

Pour caramel over the chocolate and crust. Sprinkle remaining oat mixture over top gently pressing to stick. Bake 20-25 minutes.

Cool completely before cutting
January 12, 2018
Zucchini Fritter with Avocado Dill Dip
Fritter Ingredients
1 large zucchini or 2 small
1 clove of garlic peeled and minced
¼ Cup fresh basil; we grown our own, but you can find it at any grocery store
¼ cup fresh oregano. Ditto
1 tablespoon lemon zest
2 organic eggs or 'Flax Egg'
¼ cup gluten free flour
¼ teaspoon Onion powder or to taste
1 teaspoon salt or to taste
¼ teaspoon of pepper or to taste
Dip Ingredients
Avocado dip base
½ cup finely chopped dill
Instructions
Using the large holes of a box grater, grate zucchini. Place zucchini in a colander set in the sink and toss with 1/2 teaspoons salt. Let stand 10 minutes, and then wring zucchini dry in a clean kitchen towel to remove moisture. Place zucchini in a large bowl and gently mix in egg, garlic, basil, oregano, lemon zest, onion powder, salt and pepper. Mix well to combine. Slowly add flour, stirring so no lumps form.
Heat 2 tablespoons coconut oil or olive oil in a large sauté pan over medium-high heat until the oil sizzles when you drop a small amount of zucchini mixture into the pan. Carefully drop about 2 tablespoons zucchini mixture into pan; repeat, spacing fritters a few inches apart.
Cook fritters until golden, 2 to 3 minutes. Lower heat to medium. Turn fritters, and continue cooking until golden, 2 to 3 minutes more. Transfer fritters to a plate; set aside in a warm place. Cook remaining zucchini mixture, adding more oil to pan if necessary.
Notes
If you want more veggies try adding a ½ cup of finely chopped kale or spinach!
(Maybe) The Best Mac & Cheese Ever!
A simple ingredient puts this popular dish into another world.
Ingredients
4 cups dried macaroni
1 whole egg
1/2 stick (4 tablespoons) butter
1/4 cup all-purpose flour
2 1/2 cups whole milk
2 heaping teaspoons dry mustard (more if desired)
1 pound sharp Cheddar, grated (not pre-grated cheese), plus more for baking
Salt
Seasoned salt
Di rections
1/2 teaspoon ground black pepper
Preheat the oven to 350 degrees F.
Cook the macaroni until still slightly firm. Drain and set aside.
In a small bowl, beat the egg. In a large pot, melt the butter and sprinkle in the flour. Whisk together over medium-low heat. Cook for a couple of minutes, whisking constantly. Don't let it burn. Pour in the milk, add the mustard and whisk until smooth. Cook until very thick, about 5 minutes. Reduce the heat to low.
Take 1/4 cup of the sauce and slowly pour it into the beaten egg, whisking constantly to avoid cooking the eggs. Whisk together until smooth. Pour the egg into the sauce, whisking constantly. Stir until smooth. Add in the cheese and stir to melt. Add 1/2 teaspoon salt, 1/2 teaspoon seasoned salt and the pepper. Add any additional spices if desired. Taste the sauce and add more salt and seasoned salt as needed! DO NOT UNDERSALT.
Pour in the drained, cooked macaroni and stir to combine. Serve immediately (while it's still very creamy) or pour into a buttered baking dish, top with extra cheese and bake until bubbly and golden on top, 20 to 25 minutes.
January 05, 2018
Kielbassa Lentil One Pot Soup
INGREDIENTS
4 servings
2 tablespoons extra-virgin olive oil
12 ounces kielbasa, sliced
2 celery stalks, sliced
2 medium carrots, chopped
1 small onion, chopped
3 garlic cloves, sliced
1 cup French or green lentils
One 15-ounce can crushed tomatoes
6 cups chicken broth
Kosher salt and freshly ground black pepper
2 heads broccoli rabe, chopped
INSTRUCTIONS
1. Heat the olive oil in a large pot over medium heat. Add the kielbasa and cook until browned, flipping once, 7 to 9 minutes. Transfer to a plate. Add the celery, carrots, onion and garlic to the pot. Cook, stirring occasionally, until softened, 8 to 10 minutes. 
2. Add the lentils, tomatoes, chicken broth, kielbasa and 1 teaspoon each salt and pepper and bring to a boil. Reduce the heat and simmer, stirring occasionally, until the lentils are tender, 30 to 35 minutes. Stir in broccoli rabe and serve, or store in the refrigerator for up to three days.
KETO GUACOMOLE SLIDERS
INGREDIENTS
8 servings
1 avocado, diced
Juice of 1 lime
½ red onion, minced
½ jalapeño, minced
1 garlic clove, minced
1 small tomato, diced
Kosher salt and freshly ground black pepper
1 pound ground beef
1 large egg white
1½ teaspoons Worcestershire sauce
¾ teaspoon garlic powder
1 teaspoon kosher salt
¾ teaspoon freshly ground black pepper
6 slices bacon, cut in half lengthwise
4 cherry tomatoes, sliced
3 leaves Bibb lettuce, torn
6 mini fresh mozzarella mini balls, halved
DIRECTIONS
1. In a medium bowl, mash the avocado and lime juice together until coarsely smooth. Stir in the red onion, jalapeño, garlic and tomato; season with salt and pepper.
2. In a medium bowl, mix together the ground beef, egg white, Worcestershire sauce, garlic powder, salt and pepper. Form the mixture into 12 even balls.
3. Wrap each meatball in a piece of bacon and secure with a toothpick, if needed.
4. Heat a large pan over medium heat. Add the meatballs and cook until the bacon begins to crisp and the meatballs are fully cooked through, 12 to 15 minutes. Turn the meatballs often while they cook.
5. Top each meatball with a piece of lettuce, a heaping tablespoon of guacamole, a slice of tomato and a piece of mozzarella. Skewer each burger bite with a toothpick to help keep the toppings in place.
December 29, 2018
BACON, BEANS AND EGG SHEET-PAN BREAKFAST
INGREDIENTS
PREPARATION
With the rack in the middle position, preheat the oven to 400°F (200°C). Line a baking sheet with parchment paper. 
On the prepared baking sheet, combine the sweet potato, onion, bell pepper and bacon. Season with salt and pepper. Bake for 30 minutes, stirring halfway through cooking. 
Meanwhile, in a bowl, combine the tomatoes, tomato paste, molasses and harissa paste. Add to the vegetables and toss to coat. Continue to bake for 15 minutes. 
Remove the baking sheet from the oven. Gently stir in the beans. With a spoon, shape six wells in the vegetable mixture. Break an egg into each well. Continue to bake for 6 to 7 minutes or until the egg whites are cooked. 
Sprinkle with the parsley. Serve with toasted bread, if desired.
Dr. Pepper Slow Cooker Pulled Pork
Ingredients
1 pork butt/pork shoulder roast 4-5lbs
salt pepper & garlic powder
1 onion sliced optional
1 can Dr. Pepper
3/4 cup barbecue sauce or to taste
Rolls & coleslaw for serving
Instructions
Place the onion in the bottom of the slow cooker. Rub the outside of the roast with salt, pepper and garlic powder.

Pour the Dr. Pepper over the pork and cook on high 4-5 hours or on low 7-8 hours.

The meat will be very tender. Using 2 forks, shred the pork and place back in the juices.

Add barbecue sauce to taste. Allow to cook an additional 30-60 minutes if desired.

Serve on crusty rolls with coleslaw.
Recipe Notes
If your pork produces a lot of juice you might like to remove some before adding the shredded pork back into the mixture. Nutrition information does not include rolls.
December 22, 2018
Mini Monkey Bread
12 pieces
MONKEY BREAD - Ingredients
Nonstick spray
2 pounds pizza dough
1 cup granulated sugar
1 cup light brown sugar
1 teaspoon ground ginger
½ teaspoon ground cinnamon
Zest of 1 orange
Zest of 1 lemon
8 tablespoons unsalted butter, melted 
CITRUS GLAZE
1⅓ cups confectioners' sugar
Zest and juice of 1 orange
1 tablespoon heavy cream, or more as needed
Citrus zest (lemon and/or orange), for finishing
1. MAKE THE MONKEY BREAD: Preheat the oven to 325°F. Grease 12 mini Bundt pans (or large-cavity muffin pans) with nonstick spray.
2. Divide the pizza dough into 12 even pieces, then divide each piece into 4 pieces, for a total of 12 pieces. Divide each piece into 4 pieces, for a total of 48 pieces.
3. In a medium bowl, whisk together the sugar, brown sugar, ginger, cinnamon, orange zest and lemon zest.
4. Working with a few pieces at a time, dip the dough into the melted butter andthen dredge in the sugar mixture. Place 4 pieces of dough into each mini Bundt pan.
5. Cover the dough with greased plastic wrap and let it rise until it has almost doubled in size, about 45 minutes.
6. Bake until the mini breads are very golden brown, 20 to 25 minutes.
7. MAKE THE GLAZE: Whisk together the confectioners' sugar, orange zest and orange juice. Whisk in the heavy cream, adding more as needed until the mixture isa spoonable glaze.
8. Let the breads cool for 10 minutes inside the pans, then invert onto a cooling rack. Cool for 15 more minutes, then drizzle with the citrus glaze and garnish with the zest.
Crock Pot Ham & Bean Soup
Ham and Bean Soup is one of our all time favorite foods to come home to on a chilly day. This "no-soaking required" Ham and Bean soup takes just minutes to prepare and cooks effortlessly in your Crock Pot all day long! Dinner is ready when you are!
Ingredients
1 package Hurst's® HamBeens® 15 Bean Soup®
8 cups low sodium chicken broth can sub water, beef, or vegetable broth for added flavor
1 leftover ham bone with meat or ham hocks, diced ham or 1 lb. cooked sausage
1 onion diced
1 clove garlic minced
1 teaspoon chili powder optional
1 15 oz can diced tomatoes
1 lemon juiced
Optional: Hot sauce or crushed red pepper to taste
Instructions
Rinse beans and drain. Sort any unwanted debris and set seasoning packet aside.

Place beans, onions, ham bone (or diced ham), broth/water, garlic and chili powder in a 6qt slow cooker.

Cook on high 5 hours (or low for 7-8) or until beans are tender.

Once tender, remove the hambone (if used) and chop any meat left on the bone and add it back to the pot.

Stir in diced tomatoes, Ham Flavor packet, and lemon juice.

Cook for additional 30 minutes.
December 15, 2018
Vegan Mexican Chopped Salad with Avocado Dressing
Easy and delicious gluten-free recipe of a vegan Mexican chopped salad with avocado dressing. Perfect lunch salad, packed with dietary fiber and protein.
 Course Salad 
 Cuisine Mexican 
 Cook Time 20 minutes
 Total Time 20 minutes
Ingredients
For the vegan Mexican chopped salad:
2 teaspoons olive oil
1 ear corn husks and silk removed
2 bell peppers red and green
4 medium-sized tomatoes red and yellow
1/2 red onion
2 scallions
1 avocado
170 grams or 1 cup pre-boiled or canned black beans
For the avocado dressing:
1 avocado
80 ml or 1/2 cup water (more to adjust the consistency)
2 tablespoons extra virgin olive oil
1 tablespoon lime juice
1/4 teaspoon cumin
salt and freshly ground black pepper to taste
Instructions
GRILL YOUR CORN: Use a broiler or a 

griddle pan

. Heat a lug of olive oil over medium-high heat and grill the whole corn cob for 15 minutes, lid closed, turning every 5 minutes, until the cob has black burn marks here and there and the kernels are soft (you can check it by piercing the cob with a fork). Let it cool a bit and remove the kernels with a knife.

CHOP THE VEGGIES: While your corn is grilling, chop the veggies. Dice red and green bell pepper, red and yellow tomatoes, red onion, scallions and avocado and arrange on two plates, creating sections (or in any other way you like). Add pre-boiled (or canned) black beans and corn kernels.

MAKE THE DRESSING: Pit and peel avocado, add water, olive oil, lime juice, cumin, a pinch of salt and freshly ground black pepper and process with an immersion blender until smooth. Pour the dressing over the salad. Enjoy!
Recipe Notes
Refrigerate the avocado dressing in an air-tight container or jar for up to 3 days.
Egg 'n' Bacon Breakfast Casserole
Ingredients
1pound bacon, coarsely chopped, or bulk pork sausage
61-inch slices French bread
2tablespoons 

butter, softened

1cup shredded co-jack, colby, or American cheese (4 ounces)
6eggs, lightly beaten
1 1/2cups whipping cream, half-and-half, light cream, or whole milk
3/4 - 1teaspoon dry mustard
1/2teaspoon salt
1/4teaspoon ground black pepper
Snipped 

fresh Italian (flat-leaf) parsley

(optional)
December 08, 2018
CRANBERRY CRUSTED SALMON
INGREDIENTS
1 salmon fillet, with the skin, about 1 3/4 lb (800 g)
1/4 cup (25 g) fresh or frozen cranberries, chopped 
1 tbsp (15 ml) maple syrup
1 tbsp (15 ml) whole-grain mustard
Chervil, as desired 
PREPARATION
1. With the rack in the middle position, preheat the oven to 400°F (200°C). Line a baking sheet with parchment paper. 
2. Place the salmon on the prepared sheet, skin side down. Season with salt and pepper. 
3. In a bowl, combine the cranberries, maple syrup and mustard. Spread over the salmon. Bake for 15 minutes or until the salmon is cooked medium rare.
4. Sprinkle with chervil. Serve hot or room temperature.
thought I'd share my Grandma's family recipe for you to enjoy.
SHORTBREAD COOKIES
1 cup unsalted butter at room temperature
½ cup plus 2 Tbsp icing sugar
¼ cup cornstarch or rice flour
1 ½ cup all purpose flour
½ tsp salt
1 tsp vanilla extract
DIRECTIONS
Shortbread Cookies
1. Preheat oven to 350 °F. Beat butter until light and fluffy. Sift in icing sugar and beat again until fluffy, scraping down sides of the bowl often. Sift in cornstarch or rice flour and blend in. Sift in all purpose flour and salt and mix until dough comes together (it will be soft). Stir in vanilla.
2. Spoon large teaspoonfuls of cookie dough (or use a small ice cream scoop) onto an un-greased cookie sheet, leaving 2 inches between cookies and bake for 18 to 20 minutes, until bottoms brown lightly. Remove from cookie sheet to cool.
December 01, 2018
VEGAN LENTIL NUT "MEAT" LOAF
Incredible vegan lentil "meatloaf" with wholesome, whole-food ingredients like lentils, nuts, sweet potato, and mushrooms! Just 10 ingredients required for this flavorful, comforting entrée.
Ingredients
VEGETABLES
2 Tbsp coconut or avocado oil (DIVIDED // if avoiding oil, sub water)
3 heaping cups thinly sliced shiitake or cremini mushrooms
1 Tbsp vegan worcestershire or coconut aminos (ensure vegan and gluten-free friendly)
2 cups sliced and peeled sweet potato (1/4-inch rounds)
THE REST
2 cups raw nuts or seeds (we prefer a mix of walnuts and pecans)
2 Tbsp fresh thyme (or sub dried)
2 cups cooked brown or green lentils (rinsed and well drained)
1/2 tsp each sea salt and black pepper (plus more to taste)
4 Tbsp tomato paste
2 Tbsp vegan worcestershire or coconut aminos (ensure gluten-free friendly as needed)
1/2 cup gluten-free bread crumbs (we like Ian's gluten-free panko* // If not gluten-free, use regular breadcrumbs)
GLAZE optional
1/2 cup ketchup (or skip and serve with Vegan Gravy*)
Instructions
Heat the oven to 350 degrees F (176 C) and line a standard loaf pan (or 8x8-inch baking pan) with parchment paper. Set aside.

Heat a large cast-iron or metal skillet over medium heat. Once hot, add half the oil and mushrooms. Sauté then cover and cook for 5 minutes, stirring frequently. Once softened and reduced in size, add the vegan Worcestershire and stir to coat. Cook for another 3-4 minutes or until caramelized. Set aside.

Meanwhile, heat another large cast-iron or metal skillet (or use the same one as you cooked the mushrooms in) over medium heat. Once hot, add the rest of the oil and arrange sweet potatoes in as even of a layer as possible. Then cover and cook for 4 minutes. Flip, add 3 Tbsp (45 ml) water, and cover. Cook for another 3-4 minutes or until tender and browned (but not mushy). Set aside uncovered to cool slightly.

To a large (at least 7-cup) 

food processor

, add nuts and pulse a few times into a loose meal. Then add sweet potatoes, mushrooms, and thyme, and pulse to combine. Add lentils, salt, and pepper and pulse to loosely combine but be careful not to purée.

Transfer mixture to a large mixing bowl and add tomato paste and Worcestershire and stir until a loose dough forms. Then add bread crumbs (we like Ian's gluten-free panko) a little at a time (we used all of the recommended amount) until a thick dough forms. If for some reason it's crumbly (which may happen depending on the texture of your lentils), scoop half of the mixture back into the food processor and pulse until it's more finely puréed and then return back to the bowl and stir with the remaining mixture. If for some reason it's too wet, add more bread crumbs as needed.

Taste and adjust flavor as needed, adding more tomato paste for added moisture / tomato flavor, Worcestershire for depth of flavor, salt for saltiness, or thyme to taste.

Transfer the mixture to the parchment-lined loaf pan, spread, and press into an even layer. Then add ketchup glaze (optional) and spread into an even layer. If not using the glaze, brush the top with a little oil to help the loaf retain moisture.

Bake uncovered for 35-40 minutes or until golden brown on the edges and slightly dry to the touch. Remove from oven and let rest for 10-15 minutes in the pan. Then gently remove and carefully slice and serve.

Leftovers keep for 4-5 days in the refrigerator or 1 month in the freezer. Reheat in the microwave or in a 350-F (176 C) oven until warmed through.
PEANUT BUTTER CORNFLAKE COOKIES

Peanut Butter Cornflake Cookies are an easy and sweet treat with no baking required! Everyone will love these chewy, sweet, and salty cookies that are ready in no time at all!
INGREDIENTS:
1 cup granulated sugar
1 cup light corn syrup
1 cup creamy peanut butter
1 teaspoon vanilla extract
6 cups corn flakes

DIRECTIONS:
In a large saucepan, combine the sugar, corn syrup, and peanut butter. Cook over medium high heat until center starts to boil, make sure to stir constantly so the sugar doesn't burn.
As soon as the sugar mixture comes to a boil, remove from heat and stir in the vanilla extract and corn flakes, mix until corn flakes are evenly coated in sugar mixture.
Use an ice cream scoop to drop cookies onto wax paper as quickly as possible before mixture starts to cool and harden.
Let cool on wax paper for 20 to 30 minutes before enjoying
May 12, 2018
UBC Cinnamon Bun Recipe

YIELD: 18 Large Cinnamon Buns

INGREDIENTS:
Dough
3 cups (750mL) milk
6 tbsp (90mL) butter
6 tbsp (90mL) plus 1 tsp (5ml) granulated sugar
1 tbsp (15mL) salt
½ cup (125mL) warm water
2 envelopes active dry yeast
2 large eggs
9 cups (2.25L) all-purpose flour
Filling
¾ cup (175mL) melted butter
1¼ cups (300mL) granulated sugar
2 tbsp (30mL) cinnamon

METHOD:
Scald Milk. Stir in butter, 6 tbsp sugar and salt. Cool to lukewarm.
Dissolve remaining 1 tsp sugar in warm water. Sprinkle yeast over water mixture. Let stand in a warm place for 10 minutes. Stir.
In a large mixing bowl, combine lukewarm milk mixture with eggs. Stir in dissolved yeast mixture.
Add four to five cups of the flour and beat well for 10 minutes. With a wooden spoon, gradually add enough of the remaining flour to make a soft dough.
Turn out on to a lightly floured surface and knead until smooth and elastic, adding additional flour as needed. This is a soft dough!
Place dough in a well-greased bowl and roll around to grease all sides of the dough. Cover with a damp cloth and let rise in a warm place until dough doubles in size, about one hour.
Punch down dough and turn out onto a lightly floured surface. Divide dough in half.
To fill, roll out each piece of dough into a 9 x 18-inch rectangle. Spread 1/4 cup of melted butter evenly onto each rectangle.
Combine sugar and cinnamon for filling. Sprinkle onto the rectangles. Roll dough up like a jelly roll, starting from the long side. Cut into 2-inch slices.
Place remaining ¼ cup of melted butter into the bottom of a 16½ x 11½ x 2½-inch pan. Arrange slices in the pan and cover loosely with greased wax paper.
Let rise in pan until doubled in size, about 45-60 minutes.
Preheat oven to 350°F (180°C).
Bake for 35-40 minutes.
Remove from oven and immediately invert onto a serving tray.
Nearly 65 years of UBC Alumni remember the pillowy softness and caramelized edges of the UBC Cinnamon Bun as a quintessential part of the UBC experience. But where did it all begin?
The UBC Cinnamon Bun recipe was first perfected by Hungarian Baker Grace Hasz in 1954. Within a few years she went from baking two dozen to a staggering 120 dozen per day as the bun grew in popularity.
Grace baked cinnamon buns for UBC until her retirement in 1971. She baked by instinct and never wrote the recipe down, though her grandson has recorded his attempts to recreate the original recipe from memory.
A few things have changed since 1955 – the original recipe used margarine, a holdover from war-time butter shortages, and was said to have so much cinnamon the filling looked black – but the association between UBC and great cinnamon buns has never diminished.
Today's recipe is still made from scratch every day, using real butter and simple ingredients. Next time you're craving a cinnamon bun, you'll find them in most UBC Food Services locations. But go early – they often sell out!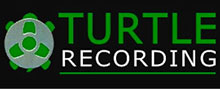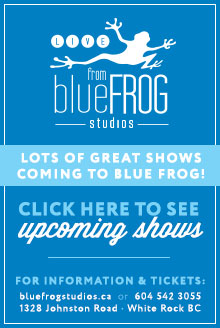 Buy Tickets