Recipe(s) Of The Week
June 29, 2019
Loaded Mashed Potato Cakes
Ingredients
2 cups cold mashed potatoes
1 cup shredded cheese such as cheddar
1/2 cup flour
6 strips bacon
1 medium onion chopped (or 1/4 cup green onion)
2 cloves garlic chopped
1 tsp salt
1/2 tsp pepper
2 tbsp fresh basil chopped
2 tbsp fresh parsley chopped
2 eggs
4 tbsp butter or margarine
Instructions
Fry the bacon until crispy and drain on a paper towel until cool. Crumble into small bits. Place the bacon bits into a large bowl.

Pour off all but 2 tbsp of bacon grease from the frying pan and cook the garlic, and white onion if using, over medium heat until translucent. (If using green onion, no need to precook).

Add to the bacon bits along with remaining ingredients (except butter/margarine) and blend well with a spoon or your hands (it'll be sticky).

Wash and dry your frying pan, then melt 1 tbsp of butter or margarine in it over medium heat.

Scoop up about 1/4 of a cup of the potato mixture and form it into a ball. Place it in the hot pan, flattening it out until it's about 1/2 – 3/4″ thick.

Fry for about 3 minutes on each side, until they are lightly golden brown.

For best results, serve immediately, while hot and crispy.

Top with green onions, sour cream or ketchup.
Bacon Wrapped Meatloaf
Ingredients
1 small onion finely diced
2 eggs
1/4 cup milk
1/2 green pepper finely diced
1 cup cracker crumbs crushed
1 teaspoon Italian seasoning
1/2 teaspoon each salt & pepper or to taste
1 teaspoon dry mustard
1 tablespoon Worcestershire sauce
2 pounds ground beef
1/4 cup fresh parsley chopped
8-10 slices bacon
Meatloaf Glaze
1/3 cup ketchup
1/3 cup chili sauce
Instructions
Combine glaze ingredients. Set aside.

Cook onion over medium heat in 1 tablespoon olive oil 5 minutes or until tender (this step is optional but produces a milder onion flavor). Cool completely.

Combine onions, eggs, milk, green pepper, cracker crumbs, seasonings, Worcestershire sauce, 1/4 cup of glaze and beef in a large bowl.

Line a rimmed baking pan with foil and top with metal rack. Add a piece of parchment paper just slightly larger than your meat loaf will be.

Form beef into a 9x5" loaf and place on the parchment. Brush with glaze.

Wrap meatloaf with bacon tucking the ends under the bottom of the loaf. Brush the loaf with the glaze mixture and bake 45 minutes.

Brush again with glaze and bake another 30 minutes or until meatloaf reaches 160°F.

Rest 15 minutes before slicing.
June 22, 2019
Mexican Corn Dip
Ingredients
4 ounces cream cheese softened
1/2 cup sour cream
3 cups cooked corn kernels
1/2 cup diced red bell pepper
1 4.5 ounce can diced mild green chiliesdrained
1/2 cup bacon crumbled
1/4 cup chopped cilantro
1 teaspoon chili powder
1/2 teaspoon cumin
1/2 teaspoon salt
1/4 teaspoon pepper
1 1/2 cups shredded cheddar cheesedivided use
Cooking spray
Instructions
Preheat the oven to 350 degrees. Coat a baking dish (4 cup or larger) with cooking spray.

In a large bowl, whisk the cream cheese until mostly smooth. Add the sour cream and mix together until combined.

Add the corn, red bell pepper, chilies, bacon, cilantro, chili powder, cumin, salt, pepper and 1 cup of the shredded cheese to the bowl.

Stir until all ingredients are thoroughly combined.

Spoon the dip into the prepared baking dish and smooth the top. Sprinkle the remaining 1/2 cup shredded cheese over the top.

Bake for 30 minutes or until dip is bubbly and cheese is melted. Garnish with additional corn, peppers, bacon and cilantro if desired.

Serve immediately with tortilla chips.
Recipe Notes
Dip can be assembled up to 24 hours in advance and then baked just before serving.
4 Ingredient Peach Dumplings
Ingredients
1 can crescent rolls 8 count
1 can peach halves in light syrup juice reserved
1/2 cup butter melted
2 tablespoons cinnamon sugar
Instructions
Preheat oven to 350 degrees F.

Cut peaches in half.

Unroll crescent rolls and roll each peach in a crescent roll. Place in an 8×8 baking dish or casserole dish.

Combine melted butter with 2/3 cup of reserved peach syrup. Pour over rolls.

Sprinkle with cinnamon sugar. Bake 30-35 minutes or until lightly browned.

Serve warm with ice cream.
June 13, 2019
Slow Cooker Salisbury Steak
Ingredients
6 oz sliced mushrooms
1/2 onion , sliced
1 1/2 cups beef broth (low sodium)
1 oz package brown gravy mix (dry)
2 tablespoons ketchup
1 teaspoon dijon
2 tablespoons fresh parsley
2 tablespoons corn starch
4 tablespoons water
Beef Patties
1 1/2 lbs lean ground beef
1 egg yolk
1/4 cup minced onion
1/3 cup Panko bread crumbs
3 tablespoons milk
1 clove garlic
salt & pepper to taste
Instructions
Place mushrooms & onions in the bottom of your slow cooker.

Combine beef patty ingredients and form 6 patties. Brown over medium high heat (about 3 minutes per side).

Layer beef patties over mushrooms. Combine remaining ingredients except water and cornstarch. Pour over beef and cook on low 5 hours.

Once cooked, remove patties and set aside.

Turn slow cooker onto high. Combine cold water and cornstarch. Stir into the broth and let cook a few minutes until thickened. Add beef back into the sauce to coat.

Serve over mashed potatoes or rice.
No Bake Strawberry Pie
Ingredients
9 ounces graham cracker crumbs
5 tablespoons melted butter
4 pints fresh strawberries about 3 pounds - rinsed, dried and hulled
3/4 cup granulated sugar
2 tablespoons flour or cornstarch
1 1/2 teaspoons Knox Gelatin or Sure-Jell for low-sugar recipes
Pinch of salt
Juice from half a large lemon
Instructions
In a medium bowl, stir together the graham cracker crumbs and butter until moistened.

Press the mixture evenly into a standard 9-inch pie plate being sure to coat the bottom and the sides. Refrigerate for 30 minutes.

Pick approximately 6 ounces of undesirable berries. In a food processor, process the strawberries until smooth.

Whisk the flour (cornstarch), sugar, gelatin, lemon juice and salt in a medium saucepan. Mix in the strawberry puree.

Cook over medium-high heat, stirring constantly and bring to a boil.

Continue boiling while scraping the bottom and sides of the pan for 2 minutes. Transfer to a large bowl and bring to room temperature.

Pick over the remaining berries, cutting any extra-large berries in half, if necessary.

Add the berries to the bowl with the glaze and fold gently with a rubber spatula until evenly coated.

Spoon the berries into the pie shell. Turn the cut side of the strawberries down. Rearrange the berries to fill any holes.

Refrigerate the pie for approximately 6 hours or overnight
June 01, 2019
Homemade Nutella (without all the sugar)
Ingredients
1 cup whole hazelnuts
pinch salt
4 oz semisweet chocolate chips
4 oz milk chocolate chips
2 tablespoons powdered sugar or to taste
1 tablespoon vegetable oil optional
Instructions
Toast the hazelnuts at 375 for 10-12 minutes until fragrant & the skins split

Place the warm hazelnuts in a kitchen towel and rub vigorously to remove some of the skins (not all of them will come off).

Transfer to a food processor (while warm) and puree into a paste (like thick peanut butter).

Melt both types of chocolate chips in the microwave (on 70% power) until smooth, about 1 minute.

With the food processor running, slowly add the melted chocolate to the ground nuts (scrape the sides if required). Continue processing until smooth. Add oil to reach desired consistency (optional).

Pour the mixture into a jar/container (it will thicken slightly upon cooling).
Greek Quinoa Salad
Ingredients
1 cup quinoa uncooked 
2 cups water or broth
1 pint cherry tomatoes diced
1/2 cup red pepper diced
1/2 cup green pepper diced
1 cup cucumber diced (about 1/2 long english cucumber)
1/2 cup black olives sliced
1/4 cup red onion diced
3 oz feta cheese
1/3 cup greek dressing or homemade below
1 tablespoon parsley chopped, fresh
Instructions
Prepare quinoa according to package directions. Cool.

In a large bowl, combine tomatoes, red and green peppers, cucumber, olives, red onion and feta cheese and dressing. Toss to coat evenly.

Add cooled quinoa and combine.

Garnish with fresh parsley on top.
Recipe Notes
For a homemade dressing whisk together the following: 
1/3 cup olive oil
1/2 lemon juiced
2 tablespoons red wine vinegar
1 pinch sugar
1 teaspoon oregano
1/2 teaspoon basil
May 25, 2019
Cabbage & Noodles
Ingredients
12 oz kielbasa or sausage sliced
2 tablespoons olive oil divided
1/4 cup salted butter
1 large onion diced
1/2 head cabbage chopped (approx. 6-7 cups)
1 clove garlic minced
2/3 cup frozen peas
8 oz uncooked egg noodles
salt and fresh ground black pepper to taste
Instructions
Cook noodles according to package directions, drain and set aside.

In a large saucepan, heat 1 tablespoon olive oil. Cook sausage until lightly browned.

Add remaining olive oil, butter and onion. Cook until softened, about 5 minutes.

Add cabbage and garlic. Cook until tender (10-15 minutes). Stir in peas, noodles and salt & pepper. Cook 2-3 minutes or until heated through.
The Best Scalloped Potatoe Recipe - EVER
Potatoes:
Slice the potatoes evenly to ensure the scalloped potatoes cook evenly
Use a mandoline to make this job extra quick (a $25 mandoline like this one does a great job and will save you lots of time)
Yukon gold potatoes (or red potatoes) have tender skin and don't require peeling (they hold their shape well).
Russet potatoes or Idaho potatoes will work but tend to break apart more (but still taste pretty good).
Scalloped Potato Sauce:
A good roux is the foundation for a flavorful and creamy sauce. Don't let the word roux scare you, it's easy, I promise! A roux just means to cook the fat (in this case butter) and flour and add liquid to thicken and make a sauce!
Cook the onion, garlic and butter. Add flour and cook a minute or two to get rid of any starchy flavor.
Add liquid a little at a time stirring until smooth.  Sauce will seem very thick in the beginning, just keep whisking the roux a little at a time until it smooths out.
Adjust flavor with salt and pepper.
If you decide to add cheese to the sauce (which will actually make these into Potatoes Au Gratin) remove the sauce from the stove and stir in 1 1/2 to 2 cups of cheese (cheddar/gruyere are great choices).
Assembly:
We layer the potatoes and sauce in a dish and bake.
Layer sliced potatoes with sauce in a greased 9×13 casserole dish.
Season the potatoes with salt and pepper between layers (sneak in cheese if you'd like).
Cover with foil and bake (this allows it to steam and the potatoes to cook through).
Remove foil and bake a bit more, this step creates the delicious brown top on the scalloped potatoes
Cool 20 minutes before serving to allow the sauce to thicken.
May 12, 2018
UBC Cinnamon Bun Recipe

YIELD: 18 Large Cinnamon Buns

INGREDIENTS:
Dough
3 cups (750mL) milk
6 tbsp (90mL) butter
6 tbsp (90mL) plus 1 tsp (5ml) granulated sugar
1 tbsp (15mL) salt
½ cup (125mL) warm water
2 envelopes active dry yeast
2 large eggs
9 cups (2.25L) all-purpose flour
Filling
¾ cup (175mL) melted butter
1¼ cups (300mL) granulated sugar
2 tbsp (30mL) cinnamon

METHOD:
Scald Milk. Stir in butter, 6 tbsp sugar and salt. Cool to lukewarm.
Dissolve remaining 1 tsp sugar in warm water. Sprinkle yeast over water mixture. Let stand in a warm place for 10 minutes. Stir.
In a large mixing bowl, combine lukewarm milk mixture with eggs. Stir in dissolved yeast mixture.
Add four to five cups of the flour and beat well for 10 minutes. With a wooden spoon, gradually add enough of the remaining flour to make a soft dough.
Turn out on to a lightly floured surface and knead until smooth and elastic, adding additional flour as needed. This is a soft dough!
Place dough in a well-greased bowl and roll around to grease all sides of the dough. Cover with a damp cloth and let rise in a warm place until dough doubles in size, about one hour.
Punch down dough and turn out onto a lightly floured surface. Divide dough in half.
To fill, roll out each piece of dough into a 9 x 18-inch rectangle. Spread 1/4 cup of melted butter evenly onto each rectangle.
Combine sugar and cinnamon for filling. Sprinkle onto the rectangles. Roll dough up like a jelly roll, starting from the long side. Cut into 2-inch slices.
Place remaining ¼ cup of melted butter into the bottom of a 16½ x 11½ x 2½-inch pan. Arrange slices in the pan and cover loosely with greased wax paper.
Let rise in pan until doubled in size, about 45-60 minutes.
Preheat oven to 350°F (180°C).
Bake for 35-40 minutes.
Remove from oven and immediately invert onto a serving tray.
Nearly 65 years of UBC Alumni remember the pillowy softness and caramelized edges of the UBC Cinnamon Bun as a quintessential part of the UBC experience. But where did it all begin?
The UBC Cinnamon Bun recipe was first perfected by Hungarian Baker Grace Hasz in 1954. Within a few years she went from baking two dozen to a staggering 120 dozen per day as the bun grew in popularity.
Grace baked cinnamon buns for UBC until her retirement in 1971. She baked by instinct and never wrote the recipe down, though her grandson has recorded his attempts to recreate the original recipe from memory.
A few things have changed since 1955 – the original recipe used margarine, a holdover from war-time butter shortages, and was said to have so much cinnamon the filling looked black – but the association between UBC and great cinnamon buns has never diminished.
Today's recipe is still made from scratch every day, using real butter and simple ingredients. Next time you're craving a cinnamon bun, you'll find them in most UBC Food Services locations. But go early – they often sell out!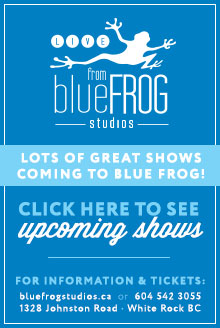 Buy Tickets