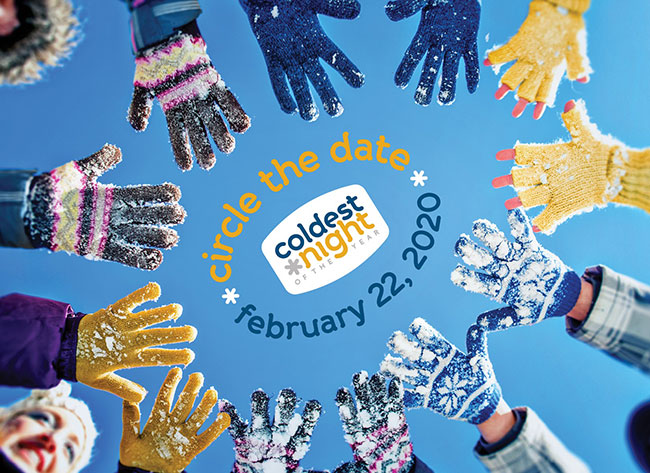 It's cold out there. The Coldest Night of the Year is a family-friendly walk that raises money for charities serving hungry, homeless, and hurting people in our community. Walk with us on February 22, 2020!
Save the date! Coldest Night of the Year is returning to White Rock on February 22, 2020! ❄️
For more information, to donate, register as a walker, become a team captain, or volunteer, go to https://cnoy.org/location/whiterock
Yummy Food on Event Day:
Between 5:00 and 7:00 pm a warm, light meal will be served to all walkers and volunteers.
---
Registration
Registration Process:
 Registration opens at 3:00 pm.
 All walkers must check-in at registration upon arrival.
 Check out the What to Bring section below.
Route Details
 Route Distances: 2 km, 5 km, or 10 km walks.
 Rest stops are available on all routes.
 All routes will be well signed.
 Route marshals, rest stop attendants, and sweep vehicle drivers will provide support along the route.
 All walkers 12 and under must be accompanied by a parent or guardian at all times
Join our team! Become a Surrey RCMP volunteer


Surrey RCMP is now accepting volunteer applications from individuals with a keen interest in public safety and making a positive difference through community and crime prevention programs.

Applications will be accepted from January 6 to February 28, 2019 through the Surrey RCMP website.

Volunteers participate in a variety of crime prevention programs and play a key role at events across the city, hosting Surrey RCMP information booths and providing public safety information.

"Over the past year, volunteers donated over 13,000 hours of their time to Surrey RCMP community initiatives," says Gabriel Pelletier, Surrey RCMP Community Programs Coordinator. "Community policing is the best way to get involved in the safety of your city and we are so grateful for the invaluable contribution our volunteers make every day."

In 2019, volunteers checked over 165,000 vehicles at targeted locations through Speed Watch, ran 400,000 license plates through the Stolen Auto Recovery Program, conducted 4,000 vehicle audits through the Lock Out Auto Crime program, and made 1,500 visits to local businesses.

"Our team of volunteers continue to assist us in delivering vital community programming," says Inspector Wendy Mehat, Community Support & Safety Officer. "We are looking for dedicated individuals who can help us enhance public safety in Surrey."

Many volunteers enjoy the different aspects of each program as it gives them an opportunity to have an immediate impact on reducing crime and improving public safety in their community.

"As a Surrey RCMP volunteer, my understanding of public safety has grown, and I have been able to give back to my community," says volunteer Brahmroop Sandhu, 20 years old. "I particularly enjoy participating in the Speed Watch program and other traffic safety initiatives where I have the opportunity to help improve road safety."

If you are interested in becoming a volunteer and being involved in promoting safety in your community, you are encouraged to look over the minimum requirements before applying online. These include:

• 19 years of age or older
• Canadian Citizen (or permanent resident for a minimum of 5 years)
• Valid Class 5 driver's license
• Be reliable and have integrity
• Attend all required training sessions
• Volunteer a minimum of 16 hours per month for one year
• Pass a suitability interview
• Successfully pass a security background check
• Complete a six-month probationary period

(Please note, only volunteer applications submitted online will be accepted).

For more information on our volunteer programs please visit the Surrey RCMP's website.
Technology Help at Surrey Libraries Did you get a new device this year?


Get one to one technology help in a friendly atmosphere.
Bring your questions and your device!
We will help you with:
· Computer Basics — using a mouse, Internet searching, Microsoft Word
· Tablet basics — downloading apps, eBooks, magazines
· Essentials of using eReaders or laptops
· Cyber safety basics — how to be safe while using the Internet
Surrey Libraries is not able to diagnose or repair hardware issues.
tech-help-280x280

Please visit http://bit.ly/37IphWy to find a Technology Help session near you.
A celebration and gathering of First Nations, provides an exceptional opportunity for the public to experience Indigenous culture for all!
About this Event
Fun for the whole family and all people (Indigenous and Non-Indigenous). A powwow is a celebration and gathering of First Nations and provides an exceptional opportunity for the public to experience Indigenous culture. Enjoy a brilliant display of traditional and contemporary dance exhibitions from across Turtle Island. The festivities include traditional dancing, art, music, food, craft and vendor market. Powwows are educational, entertaining, beautiful and culturally significant events.
This is a FREE EVENT- we welcome and look forward to sharing this fun family friendly event. Elder's lounge and Respite room on-site.
Grand Entry begins at 12:00 pm (Noon)
Events throughout the afternoon include:
- Special competition dance 
- Cultural exhibitions and performances
Vendor Registration available online - $50.00/Table Tickets
For more information, or to book vendor tables, please contact
Powwow@fullcircle.ca / 604.683.0497
TEDxSemiahmooSecondary gives voice to passionate youths and provides a platform for ideas to be shared on a global level.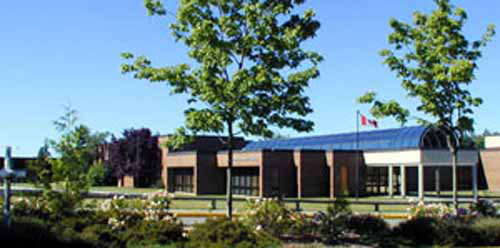 This event is a non-profit, the first fully student-led TEDx Talk event in Surrey/White Rock area, B.C. Lead by Alissa Guo, the team strives to bring the community together and having the voices of our local youths heard. Our theme for this year is "Off The Edge". This theme gives wings to dreams of what could be.
Our Conference will be held from 5:30 pm to 9:00 pm on Friday, April 24, 2020, in Semiahmoo Secondary School's Theatre. Currently, TEDxSemiahmooSecondary is calling for 8-9 speakers that have "Ideas Worth Spreading" to give high-impact talks that address a diverse range of topics offering solutions and insights that are novel and practical. The speaker application is open to all local youths, although age is not a main factor. These talks should inspire, stimulate and activate thoughtful optimists with open minds and big hearts to move the needle of future towards a better world.
Anyone wishing to apply to become a TEDxSemiahmooSecondary 2020 speaker should apply at bit.do/tedxsemi as soon as possible. If any questions arise, reach out to the curators at tedxsemiahmoosecondary.curation@gmail.com.
To stay updated, follow our Instagram page @tedxsemiahmoosecondary.