Coming Events
In view of the disruption caused by the COVID-19 response, deadlines for applications for a plot in one of our two community gardens has been extended to FRIDAY, MARCH 20, at 4 pm.
Contact communityprograms@alexhouse.net or 604-535-0015 (ext 236) to find out more or request an application.
New Date
White Rock Community Policing Online Volunteer Drive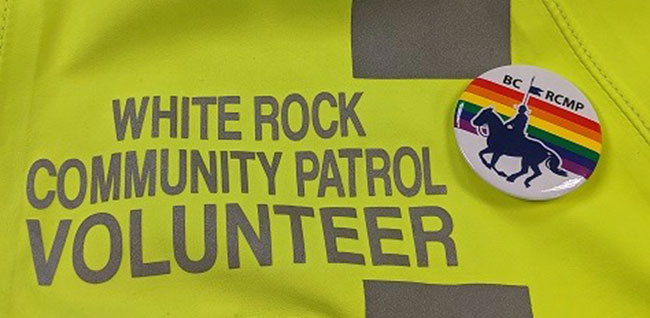 Are you interested in volunteering with the White Rock RCMP Community Policing section? Are you a self-motivated, hard working, and a friendly individual? Are you looking for something a little different, a new learning opportunity that not only benefits you but your community? Well look no further, White Rock RCMP Community Policing are looking to recruit some new faces into our volunteer program. Applicants are required to be 19 years of age or older, must be able to obtain and maintain enhanced security clearance with the RCMP, and must be willing to contribute 100 hours of their time per year as a volunteer. This may sound daunting, but the program has many different activities, events, and programs that enable you to get those hours in!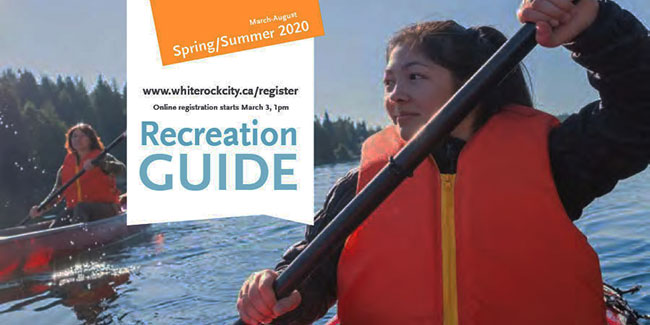 The 2020 Spring/Summer Recreation Guide is now available, offering choices for people of all ages, including sports, dance, music, health, fitness, summer camps and more.
Online registration at http://ow.ly/bKvm50yARfc
Party for the Planet returns to Surrey Civic Plaza to celebrate the 50th anniversary of Earth Day


Party for the Planet, presented by TD, returns to Surrey Civic Plaza on Saturday April 18, from 10 a.m. to 6 p.m. This year, Party for the Planet marks its 10th year of the annual event while celebrating the 50th anniversary of Earth Day. The event will feature a tree and plant sale, free plant giveaway, environmental workshops, live music, and offer a variety of educational activities for all ages to learn about environmental initiatives.

"As we near the 50th anniversary of Earth Day, it is more important than ever to celebrate sustainable community growth," said Mayor Doug McCallum. "Party for the Planet is one of our most popular events for families, featuring live entertainment and activities that demonstrate how we can all collectively reduce our environmental footprint. I personally invite you to join us as we celebrate this landmark annual event."

Now in its 10th year, Party for the Planet will offer 1,000 complimentary plants to attendees and will incorporate many interactive activities to educate attendees on the impacts of climate change. University Drive will feature the popular tree and plant sale, environmental workshops, exhibitors and a variety of plant-based food trucks. The event will feature a full day of live entertainment on the TD Main Stage, Indigenous performers and an acoustic concert series. Additionally, visitors can enjoy family-friendly activities in the Live Green World tent located on Civic Plaza featuring a sustainable and Indigenous marketplace, a speaker series, a Surrey Parks display, the Environmental Extravaganza and over 30 local eco-friendly vendors and activations.

"TD is proud to be the presenting sponsor of Party for the Planet - B.C.'s largest Earth Day celebration - for almost a decade," said Andy Cribb, Senior Vice President, TD Bank Group. "TD has been committed to giving back to Surrey, through events like the annual TD Tree Days and through a contribution to the TD Nature Play area at Forsyth Park in Surrey City Centre. We look forward to celebrating Earth Day with the community."

New to Civic Plaza, the event will feature an educational speaker series located in the Live Green World where guests can learn about strategies and daily practices to live sustainably, a Nature Walk on University Drive activated by Surrey Parks and the Dogwood Dance Tent featuring giveaways and dance performances. Additional festival activities include a rock-climbing wall, road hockey, and sports activations from Sport Surrey.

For more information, visit www.surrey.ca/partyfortheplanet.
New To The Area?
White Rock/South Surrey Newcomers next Meeting is
Tuesday April 7th 2020, 6:30pm
@ Mt. Olive Lutheran Church.
For More Information: www.wrssnewcomers.com
TEDxSemiahmooSecondary gives voice to passionate youths and provides a platform for ideas to be shared on a global level.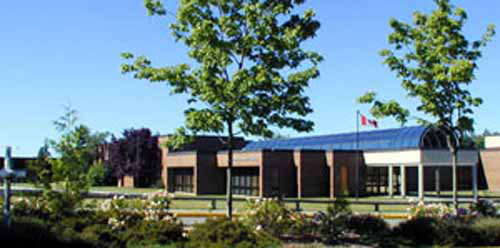 This event is a non-profit, the first fully student-led TEDx Talk event in Surrey/White Rock area, B.C. Lead by Alissa Guo, the team strives to bring the community together and having the voices of our local youths heard. Our theme for this year is "Off The Edge". This theme gives wings to dreams of what could be.
Our Conference will be held from 5:30 pm to 9:00 pm on Friday, April 24, 2020, in Semiahmoo Secondary School's Theatre. Currently, TEDxSemiahmooSecondary is calling for 8-9 speakers that have "Ideas Worth Spreading" to give high-impact talks that address a diverse range of topics offering solutions and insights that are novel and practical. The speaker application is open to all local youths, although age is not a main factor. These talks should inspire, stimulate and activate thoughtful optimists with open minds and big hearts to move the needle of future towards a better world. 
Anyone wishing to apply to become a TEDxSemiahmooSecondary 2020 speaker should apply at bit.do/tedxsemi as soon as possible. If any questions arise, reach out to the curators at tedxsemiahmoosecondary.curation@gmail.com. 
To stay updated, follow our Instagram page @tedxsemiahmoosecondary.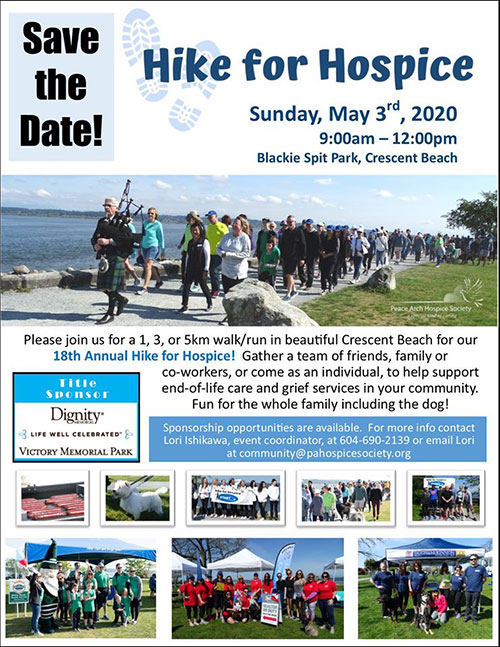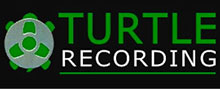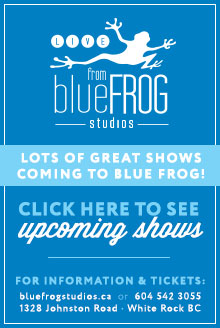 Buy Tickets