Coming Events
Environmental Extravaganza
Explore and Learn About Nature
The 2018 Environmental Extravaganza is coming soon! This series of free environmental programs and events takes place between April 14 - June 9, 2018. Pick up your event guide at the Surrey Nature Centre, your local Surrey Library or Recreation Centre, or print your own copy.
(click here for full schedule)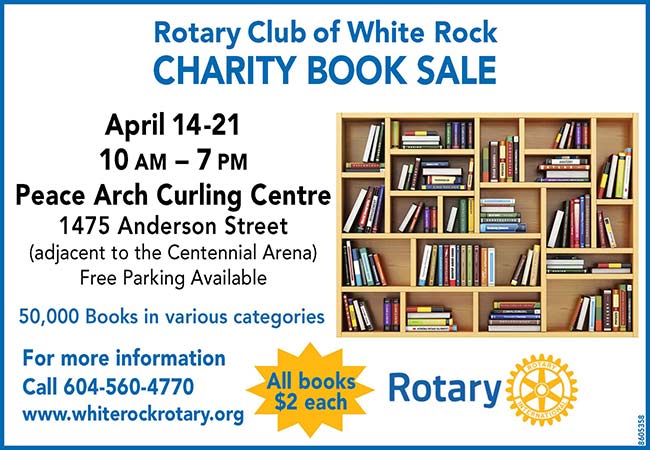 Earl Marriott Fundraiser - Haida Gwaii
This May, we are taking our students to Haida Gwaii for an 8 day excursion. We will be visiting Skedans, Tanu and Hot Springs Cove down in Gwaii Haanas. To help our students, we are holding a raffle for a Pacific Coastal Escape to Tofino. The winners receive two return air tickets to Tofino courtesy of Pacific Coastal Airlines. As well, you will receive $ 500 cash. Tickets are $ 10 each. Please email me @ mackaydunn_m@surreyschools.ca for tickets. Thanks for your support of our students.
Thank You
Michael MacKay-Dunn
Aboriginal Teacher/Football Coach/Business Education
Next meeting is 25 April 7 pm at the White Rock Library.
s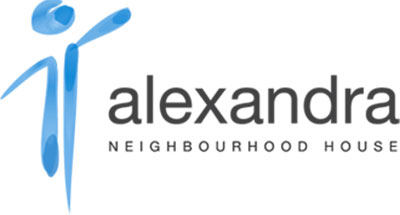 Looking for an opportunity to volunteer for community? We're recruiting! Our 44th annual Alexandra Festival is coming up Saturday, May 26, and we are seeking folks to help welcome our neighbours to this fun-filled family festival.
Opportunities include helping with set-up and tear-down, traffic control, welcoming visitors, children's activities, and hospitality services. All activities are supervised by onsite staff or senior volunteers.
To find out more and to sign up for one or more shifts, visit our online registration site: https://www.volunteersignup.org/ALMDP, or contact Neil at 604-535-0015 (extension 236) for more information.

City of Langley - EARTH DAY

·
Bring your picnic blanket or lawn chair, and join City Council, musician Jessica Barbour, and the Vancouver Green Team volunteers in celebrating Earth Day by planting of native trees and plants in the park. The Langley Youth Committee will be providing a pancake breakfast by cash donation and selling boxes of Krispy Kreme donuts for $10 in support of Youth Week.
Pancake Picnic in the Park – Hunter Park Grand Reopening
Saturday April 21 10 AM · Hunter Park
19959 45A Avenue Langley

Shred-a-Thon
April 21 - 10:00am-2:00pm
Semiahmoo Shopping Centre
1710 152 Street, Surrey
The Surrey RCMP and Super Save Shredding invite you to a free Shred-a-Thon. Bring your documents for on-site shredding and get information on preventing identity theft. Donations of cash or non-perishable food for the Sources South Surrey Food Bank are welcome.

Learn to paddle a dragon boat
Fort Langley Canoe Club (FLCC) is offering the Langley and surrounding communities an opportunity to try a 2500-year-old internationally renowned sport – Dragon Boating.
The Open House will be held at the Public docks behind LeLem' Café, 23285 Billy Brown Rd, Fort Langley, BC. Parking is available near the Fort Pub (west of the bridge) and in Marina Park (east of the bridge). To register for the Community Open House please register at www.fortlangleycanoeclub.ca/dragonboat or dbrep@fortlangleycanoeclub.ca.
FLCC's free "Come Try It" Open House will be hosted by volunteers from each of FLCC's 16 teams, including a Breast Cancer Dragon Boat Team. Talk to members, ask questions, learn about different teams. Teams range in age from early 20's to mid 80's, and include women's and mixed teams and a visually challenged team. It is an all age, all ability sport!
The White Rock Players' Club @ The Coast Capital Playhouse, is pleased to announce their next production, AUGUST: OSAGE COUNTRY.
April 11-28, 2018

A comedy that leans a bit to the darker side, it is the story of a pill-popping, sharp-tongued, cancer patient, matriarch whose hree daughters rush home when they hear their father has disappeared.
August: Osage County is a dramatic tour-de-force filled with incredible roles and powerful dialogue.
There is much more to the play than meets the eye. It is a Pulitzer Prize and Tony Award winning play, and was adapted for the screen as a highly successful movie ~ starring Meryl Streep and Julia Roberts ~ that was nominated (both Meryl and Julia won!) for several Academy Awards and Golden Globes. While the movie was celebrated many believe that the play is even better than the movie.
While it should be noted that the show is three acts (with two short intermissions), a format unusual for the WRPC, each act is actually shorter than most typical one act plays. With a 7:30 start audiences should be on their way by 10pm nightly.
We are incredibly excited about this cast! Between them, this cast has double-digit CTC and Theatre BC Award nominations and awards. "It's probably one of the strongest casts I have worked with on the White Rock stage!" ~ Ryan Mooney, DIRECTOR
This show will definitely appeal to an educated theatre-goer... someone who isn't just looking for fluff, someone who wants to laugh and to think. This is adult theatre with adult themes and language, but it's something you'd see nowadays on HBO, Showtime or Netflix.
Dates: April 11 & 12 Previews; Wednesday through Saturday Evenings @ 7:30 and Sunday matinees @ 2:30pm from April 13th through April 28th.
open at 6:30 pm (1:30 pm for Sunday matinees). Snacks & drinks available at concession (cash only).
Tickets cost $22 Adults; $19 Students and Seniors; Previews (April 11&12) and Wednesdays only $10. Available online @ www.whiterockplayers.ca or @ the Box Office Wed – Sat 1pm-5pm.
Silver Scripts

A Weekend Workshop for Seniors (over 50)
Always fancied yourself as the next Tennessee Williams, Agatha Christie, Arthur Miller or maybe even Billy the Bard himself? Well, now's the time to release your inner playwright at Silver Scripts, a weekend script reading and writing workshop for mature participants looking to have a go at writing in a relaxed and sociable environment.
The Saturday morning session will include a group reading of several short play texts, with plenty of time to discuss and debate the themes and techniques of each text. Building on this discussion, in the afternoon participants will start to write their own script. On Sunday they will finish their script with time at the end to present a reading of the finished work for friends and family.
Please note, this workshop is community based for participants to meet new people and to have a go at writing in an informal and supportive space, this is not a professional development opportunity.
April 28 11-4
April 29 11-1

Cost
$60 for members
$80 for non members
If you are interested in becoming a member of Peninsula Productions please check out all the information on our
membership page! http://www.peninsulaproductions.org/sponsors/membership/
(click here for full schedule)