Coming Events
THE LAST ALL CANDIDATE MEETINGS
l- r Joel Poulin (People's Party of Canada); Beverly Pixie Hobby (Green); Gordie Hogg (Liberal); Kerry-Lynne Findlay (Conservative); and Stephen Crozier (New Democrat).

THE LAST CHANCE FOR HEAR THE CANDIDATES

Oct. 16 Weds. Surrey-White Rock Political Engagement Society host a forum at White Rock Community Centre, at 15154 Russell Ave., beginning at 7 p.m. Everyone is welcome and Mandarin translation will be provided for the event, moderated by PAN columnist Frank Bucholtz.
A thrilling comedy – four actors play forty roles in this comedic re-telling of the "true" story of Dracula.
Shows are Wed-Sun
Wed/Thu, $12 for everyone.
Adults, $24
Seniors, $20 
White Rock Mueseum Annual Book Sale
Event Date: October 12 to November 11, 2019
14970 Marine Drive
We're holding an extra-long Book Sale this year! Come browse our lightly used books, and take advantage of our sitting area.
Every year, for more than 25 years, we hold a the book sale in the museum gallery. We would gratefully receive your lightly used books, puzzles, and games! We're especially interested in bestseller books. We regret that we are no longer able to accept encyclopaedias.
Your support of this fundraiser helps us have better exhibitions, take better care of our archival and artifact collections, and offer more tours, school programs and public events.
Enjoy an illuminated fall evening of festive enchantment during the return of the popular Glow in the Garden at VanDusen Botanical Garden in the heart of Vancouver.
For 2019, Glow in the Garden will feature an expanded event area, new on-site food vendors, and a new timed ticket system – you'll be asked to indicate if you'd like to arrive between 5-6 p.m., 6:30-7:30 p.m., or 8-9 p.m.
When: Oct. 17-27, 2019
Where: VanDusen Botanical Garden – 5251 Oak St, Vancouver
Cost: $9.50-13.50; kids 2 and under free. Purchase online.
You Asked For It
We are happy to announce that the Royal Canadian Legion #008 WhiteRock has opened its doors for our LINE and DINE. Starting Oct 17th on Thursday nites we will have a 630 dinner meetup. They offer delicious homecooking at a great price. 
730 to 9 will be Linedancing for fun fitness and friendship. $10 per person for the dancing . Easy beginner teaches. New dance each wk. soft soul footwear only  
Great workout for the Brain ! 
Not a dancer? Join in for the DINE part and kick back and watch the fun.

Lets Dance ! Christy Fox
October is National Library Month
Celebrate with us at our Customer Appreciation Teas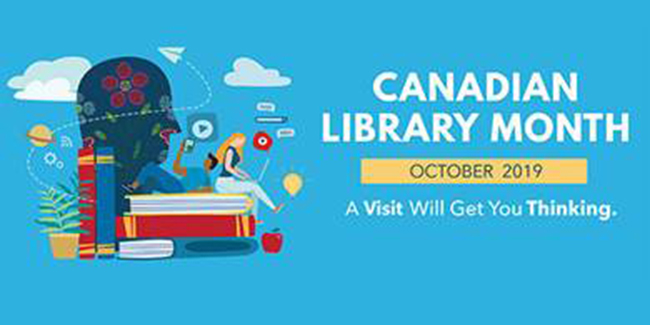 Stop by for a visit and enjoy treats during our Customer Appreciation Teas running through October at each Surrey Libraries branch. Go to https://www.surreylibraries.ca/customer-appreciation-teas for locations and details.
Come meet your RCMP… we have coffee!
The Surrey RCMP's "Coffee with Cops" events will return this October for residents and business owners to connect with their local police officers.

These informal sessions with Surrey RCMP officers who work in the community have proven to be quite popular over the past four years. Coffee with Cops is an opportunity for residents to ask questions, find out about work being done by police in their neighborhood, and to learn how they can get involved in keeping Surrey safe.
"The community is at the heart of our public safety strategy. Connecting with residents, hearing their ideas, and understanding their concerns helps us to target our community safety strategies and initiatives." says Inspector Wendy Mehat, Community Support and Safety Officer. "It's nice to be able to speak to residents in an informal setting, and the feedback we receive from the community is invaluable."

Insp. Mehat and the Community Response Unit will be hosting Coffee with Cops events in each of Surrey's five Districts. The sessions are open to all area residents and businesses and no registration is required.
South Surrey
October 16th – 2:00pm-3:00pm
Joyful Indulgence Bakeshop Café
101 - 15222 32nd Avenue, Surrey
What? Craft & Bake Sale
When? Friday, Nov. 15th
10:00 a.m. - 2:00 p.m.
Where? Centre for Active Living
1475 Anderson Street
White Rock, B.C.
(home of the Curling Rink, next to the Centennial Arena).
All Proceeds go towards Stroke Recovery of White Rock/South Surrey.
Surrey to join conversation on accessibility, inclusion
People in Surrey are invited to participate in a community meeting to discuss the development of accessibility legislation for British Columbia.
On Wednesday, Oct. 16, 2019, Shane Simpson, Minister of Social Development and Poverty Reduction, will host an in-person session for people with disabilities, their friends and families, accessibility advocates and self-advocates, as well as organizations, experts, businesses and individuals to help define what future legislation to make B.C. a more accessible and inclusive province could look like.
The meeting will be held at Civic Hotel, 13475 Central Ave., Surrey, from 6 to 8:30 p.m. All are welcome to attend, participate and offer feedback about their experiences with accessibility, inclusion, barriers and what matters most in the development of accessibility legislation.
To register for a meeting or to read the document that provides information on how the meeting will be structured, visit: engage.gov.bc.ca/accessibility
People can also provide their feedback through an online questionnaire at the above link until Friday Nov. 29, 2019, at 4 p.m. (Pacific time).
Muriel Arnason Library and the Township of Langley are celebrating their 16th annual Diwali (Festival of Lights)
Saturday, October 26, from 1:00 pm to 3:00 pm
130-20338 – 65 Avenue  Langley
Save the date for the Holiday Home Tour For Hope 2019! We are so grateful to be chosen again as one of the recipients of the proceeds from this amazing event. 
Tickets will be on sale soon. Check back here for updates or visit their website at https://www.holidayhometourforhope.ca/

Stand-up comedy in White Rock! Featuring the graduates of the Addictive Comedy Therapeutic Comedy Course
Addictive Comedy was created in the UK by Lizzie Allan. Using stand-up comedy to share her own struggle with mental health issues, she discovered the healing connective power of comedy. Addictive Comedy shows are alcohol-free, safe and supportive. We promote connection and sameness using comedy as the vehicle. We smash stigma surrounding difficult subjects like; addiction, mental illness, trauma, and loss.
Date and times:
Nov 16 6:30pm (Doors open 5:30pm)
Nov 16 8:30pm (Doors open 8pm)
Nov 23 6:30pm (Doors open 5:30pm)
Nov 23 8:30pm (Doors open 8pm)
Location: Elks Hall, 1469 George Street, White Rock
Tickets $15 online at https://acnov2019.eventbrite.ca
or $20 at the door.