Canada's FIRST Internet Newspaper


"Where You Can Vacation - And Be Home The Same Day"
Is The Tide In or Out?
Check out today's tide tables - CLICK HERE
Local News
September 19. 2017
White Rock Council Rewind
White Rock council voted in favour of approving the first highrise in White Rock located south of Thrift Avenue. The "Lady Alexander" a 12 storey structure will be located at the corner of Roper avenue and Johnston Road.
The Sol terra the other permit application for an OCP amendment that would allow for the construction of a 12 storey tower on the DEALS WORLD site @ 1350 Johnston Road did not come to the voting stage as the developers are asking White Rock council for additional changes. The matter will return before council at the October 23 meeting.
Council approved the necessary zoning, by law and OCP ammendments to proceed with some form of a parkade located just off the waterfront at the corner of Vidal Street and Victoria Avenue. The final design and height will be dealt with at an upcoming council meeting in October.
On a lighter note the White Rock All Stars who recently represented Canada at the Little League World Series in Williamsport PA were on hand for a special congratulatory visit.
September 19, 2017
43rd Annual Terry Fox Run

"In all respects, Sunday's South Surrey/White Rock Terry Fox Run was one for the records! At 300 or so participants and over $37,000 raised for cancer research.
Very special thanks are due to the realty firm Hugh & McKinnon Realty whose team entry raised over $4,000 and to this year's anonymous donor whose matching commitment of $15,000 was fully utilized. These special donations put us over the top.
A sincere thank you to all those who participated and donated, from veterans of all 37 runs s Art Looye and John White, to youngsters participating in their first.
Leading the walkers were newly-elected MLA Tracy Reddies and White Rock Mayor, Wayne Baldwin. The atmosphere at the site was filled with family-friendly enthusiasm, yet tinged with reflection as many individuals remembered their own or a family member's battles with cancer."
September 18, 2017
Tour De White Rock Honoured
White Rock's newest piece of public art pays homage to our city being home to the Tour De White Rock.
The art piece is located outside of the Newport Condo complex at Oxford Steer and Marine Drive. The piece looks especially stunning at night when fully lit up.
More Than Just A Garden
"If you build it they will come"
Dozens of helpers were on hand this weekend to help with the expansion of the Centennial Park community garden. The expansion will offer over 3 dozen new garden beds. The garden will also offer wheelchair accessible and raised beds for members of our community with traditional mobility challenges.
HFathers photo
The workers chatted, smiled and exchanged greetings throughout the day. Another "heartbeat" in our community.
September 15, 2017
"The City of White Rock will hold a groundbreaking ceremony for Memorial Park this Thursday (Sept. 14).
The invitation-only event will take place at 11. am inside the park, which was fenced off on Monday in preparation for the reconstruction of the park."
..and that is when the proverbial __________ hit the fan.
Semiahmoo First Nations chief HARLEY CHAPPELL
Semiahmoo First Nations Chief HARLEY CHAPPELL was alerted Wednesday evening to the fact the city of White Rock had plans to have an official sod turning ceremony @ Memorial Park on the waterfront yesterday morning @ 11 a.m.. This despite CHAPPELL having a face to face conversation two weeks ago with city manager DAN BOTTRILL where he firmly expressed the city must not proceed with the redesign of Memorial Park without consultation with the Semiahmoo band. The land which has been a popular grassy knoll for visitors to the beach is now the subject of intense controversy. The Semiahmoo First Nations Band have always maintained the area in question could well have been the original settlement site when the band arrived on Semiahmoo Bay.
White Rock CAO Dan Bottrill
Despite phone requests early yesterday morning by CHief HARLEY CHAPPELL to city CAO DAN BOTTRILL and MAYOR BALDWIN urging the ceremony be stopped until a proper archaeological dig permit was issued work should not proceed. Upon his arrival in White Rock CHAPPELL picked up his two council members JOANNE CHARLES and ROXANNE CHARLES and hurried to Memorial Park where MAYOR BALDWIN and the members of the White Rock Coalition section of city council were on hand with other invited local dignitaries. Chief CHAPPELL again personally urged MAYOR BALDWIN to stop the ceremony. MAYOR BALDWIN informed chief CHAPPEL that was not going to be the case. Left with no other option Chief CHAPPELL informed the city they had given the city a cease and desist order to to stop the work until the proper paperwork is in place.
Despite Chief CHAPPELL'S assertion he had discussed the matter at length in person with CAO DAN BOTTRILL two weeks ago, this morning in an interview with THE SUN, DAN BOTTRILL steadfastly maintained his conversation with HARLEY CHAPPELL was about general terms about the city's plans for the waterfront with nothing specifically expressed by Chief CHAPPELL pertaining to the actual Memorial Park excavation.
The awkward exchange was caught on video by the PEACE ARCH NEWS. (click here to watch the video)
Mayor BALDWIN following the exchange quickly called an emergency meeting of council to deal with the matter. He told Chief CHAPPELL "We have a quorum of council hee, let's go up to city hall right now and deal with this matter." Councillors FATHERS and CHESNEY who were not in attendance at the ceremony due to prior commitments were not informed of or invited to the special meeting of council.
The city of White Rock at the special meeting of council agreed to acquiesce to the Semiahmoo First Nation's request and will hold off on any further work until the requested paperwork has been secured and delivered to the Semiahmoo Band.
Posting from HARLEY CHAPPELL on FACEBOOK yesterday
As chief of the Semiahmoo First Nation, I am greatly concerned to learn of the City of White Rock's planned groundbreaking of the Memorial Park project tomorrow morning.
The project, which is to include a bigger footprint than the existing park, is situated on a key and sensitive archaeological site of one of our nation's ancient villages and may very well include remains of our long passed ancestors. The City has not approached our Nation about this project at all, even though they have told Peace Arch News they have done a lot of consultation.
We can also confirm that no archaeological permits have been requested by the City or issued for the project. We find this to be disrespectful to us, and our ancestors in every way. This is in direct contradiction to the recommendations of the Truth & Reconciliation Commission and we demand the City cease and desist until meaningful dialogue and consultation has been completed.
September 14, 2017
Chinese Government Woos Local Politicians With UBCM Event
'Highly irregular and inappropriate' for foreign government to play convention role, says watchdog.
The Union of British Columbia Municipalities (UBCM) will stage their annual convention September 25-29 at the Vancouver Trade and Convention Centre. It has now been revealed representatives from the government of China will host a special reception for elected officials from across British Columbia, including council members from White Rock & Surrey.
In 2010 the Canadian Security Intelligence Service issued a warning that five foreign governments, including China, were using espionage schemes to infiltrate and influence Canadian governments.
In a CBC News interview, Richard Fadden, then the head of CSIS, raised concerns that were more specific.
"There are several municipal politicians in British Columbia and in at least two provinces there are ministers of the Crown who we think are under at least the general influence of a foreign government," he said.
Read The Tyee's reader-funded Parliament Hill reporter JEREMY NUTTAL'S op-ed piece.
Night Owl
Local artist TERRI-LYNN WILLIAMS-DAVIDSON with BILL HENDERSON & CLAIRE LAWRENCE coming October 29, 2017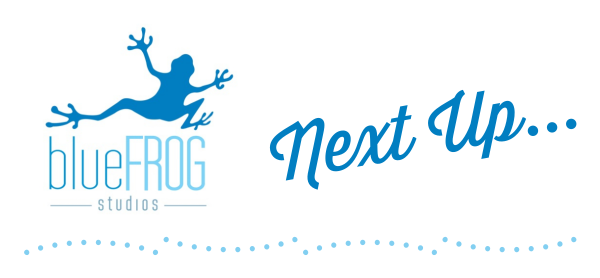 Saturday evening Blue Frog welcomes JANE MORTIFEE to White Rock.
(click here for this week's entertainment guide)
TNT The Naked Truth
DON PITCAIRN takes us for a visit to the Little Campbell Hatchery.
Fishermen are starting to gather alongside the three local rivers, the Serpentine, the Nicomekl and the Little Campbell Rivers.
Find out the health of the local fishery.
Video Of The Day
I want to know.......
Coming Events

(click here to check out what else is on around town)
Joke Of The Day
Something for all you romantics . . .
An elderly couple had just learned how to send text messages on their mobile phones.
The wife was a romantic type and the husband was more of a no-nonsense guy.
One afternoon the wife went out to meet a friend for coffee.
She decided to send her husband a romantic text message and she wrote:
"If you are sleeping, send me your dreams. If you are laughing, send me your smile.
If you are eating, send me a bite. If you are drinking, send me a sip If you are crying, send me your tears.......
I love you."
The husband texted back to her:
"I'm on the toilet. Please advise."
Thought For The Day
Tomorrow In THE SUN
Yell It Like It Is
It's Only News If You Read It Today