Canada's FIRST Internet Newspaper
5 Corners Stacy Kash photo
Where You Can Vacation and Be Home The Same Day
During the Corona-virus (COVID 19) pandemic we will endeavour to keep you informed to what is taking place in our community of White Rock and South Surrey/
If you see or hear about someone or an organization that is doing good in our community please forward the information to me.?
Thank You
David Chesney/Publisher
email - editor@whiterocksun.com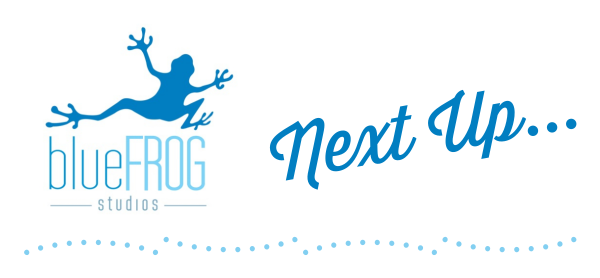 The return of JIM BYRNES. Jim will be on stage for multiple shows over three nights this weekend.
If you hurry you could grab a pair of the remaining tickets.
Thursday October 1, 2020
Doors 8:45 pm | Music 9:15 pm - TICKETS AVAILABLE
News 
September 30, 2020
Last Night's Council - Coles Notes Version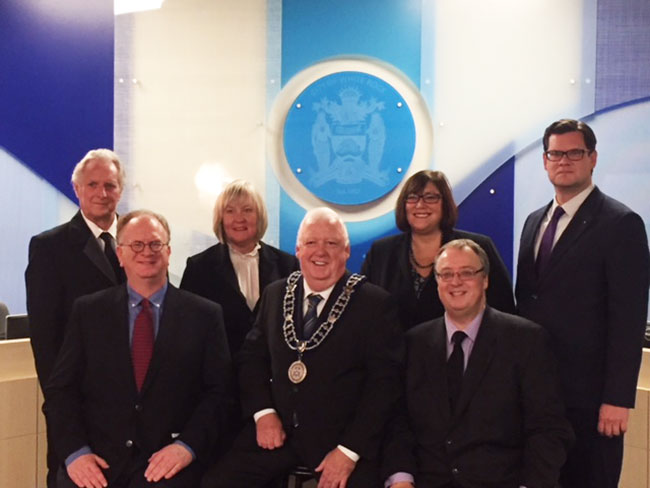 - Council when presented with the facts the repair of the west wharf at the end of the pier would cost over $2 million dollars (even with insurance pay out) have opted to concentrate on repairing the pier first. To that extent council endorsed staff's recommendation to send a letter to the Harbour Board to dissolve the arrangement for boats at the end of the pier.
- Following an update on traffic control and speed limits within the city's boundary, council voted unanimously toe reduce the speed on Johnston road from North Bluff to Five Corners to 30 kmh.
- Council voted to install new lighting on the trees along West Beach promenade.
- Beginning next Monday council will institute a trial period of attending council meetings in the virtual world. Staff will be @ city hall byt council members will attend electronically from their homes.
Today In "The Other Sun"
11 of the most expensive homes for sale in Surrey and White Rock
Indoor pools, koi ponds and even your own pub — no expense has been spared in these oceanfront beauties
September 27, 2020
Really?
Christy Fox photo
Someone decided to pain our city's namesake over the weekend. I trust the city operations has already or will attend to it first thing Monday morning.
Below is a sampling of social media comments.
I am for Black Lives Matter but this is wrong and does not help the cause.
I agree, defacing property is not the way to go...makes the cause look bad
That is so upsetting! My husband is black and our family would never support BLM. If you look deeper into the organization you will see what this organization is all about.
Everybody loves a White Rock sunset
If you are a regular reader of THE SUN, you will know I use a pool of talented photographers on the Peninsula who constantly remind us of the spectacular beauty of our home.
One of those photographers is BILL HAWKE.
This is a picture he posted this morning with the caption "everyone love a White Rock sunset" and that is exactly what it appears the Canada goose is doing.
Thank you Bill.
(click here to see a collection of BILL HAWKE photos)
How Do You Think TRANSLINK is doing?
(click here to watch the proceedings)
September 25, 2020
Today Is The First Day of CULTURE DAYS
Join us for a national celebration where arts, culture, and creativity intersect. Indoors, outdoors, and online—discover the world of arts and culture across Canada.
Reimagined to engage and delight despite the times, Culture Days has extended beyond the traditional Weekend to a 4-week interactive, immersive arts and culture experience happening across Canada in-person where possible, and online. From September 25 to October 25, 2020, lose yourself in a labyrinth of hundreds of virtual concerts, live shows, exhibits, demonstrations, workshops and more - every option is free. Creators have been waiting to unleash their works and reconnect with the world, and it's finally time for the curtain to rise. It's a choose-your-own-adventure of artistry you won't soon forget.
(click here for full listing of events in Surrey)
White Rock Water Manager Honoured
The White Rock Peace Arch Rotary club recently awarded DR. SAAD JASIM the "Paul North Harris Fellowship Award DR. JASIM joined Rotary International in 1993 and has been active with Rotary since arriving in White Rock to develop our world class water treatment centre.
Dr. Jasim arrived in White Rock in 2017 as the city was beginning the process of upgrading the newly purchased water system from EPCOR. Through his tireless efforts and expertise Dr. Jasim invented a water treatment centre that could remove any minerals from a ground water system source.
The system was the first in the world. The City of White Rock this year through the graciousness of Dr. Jasim was able to patent the system with plans to monetize the sale of the intellectual property in the future.
Congratulations Dr. Jasim
City of White Rock
With more rain in the forecast, there is potential for street flooding.
You can help prevent flooding by clearing catch basins near your home or business.
Report road flooding with Request for Service http://ow.ly/9cgq50BApNs
September 24, 2020
Give Me Your Money....Please
During January and February 2020, the City of White Rock asked residents on how they would spend $13M on amenities for the community.
This occurred primarily through a Community Forum (information session and workshop) on January 20, 2020, two subsequent pop-up events on February 4, and February 9, and an online survey available throughout the period after the Community Forum until February 18, 2020. A robust interaction on the topic also occurred on a related post on the City's Facebook page, with over 274 reactions, comments and shares. Details regarding the level of public engagement through these various channels are attached in a summary document provided as Appendix A to this corporate report.
Last evening (Wednesday) councillors MANNING/CHESNEY/TREVELYAN/KRISTJANSON & JOHANSON received the report from staff and began the first stage of deciphering the information submitted by the residents
Council identified 3 main areas they would like to receive further information from staff reports.
1. Affordable Housing
2. Centre Street Walkway-upgrade
3. Park on the White Rock waterfront.
City of White Rock's first Economic Development Officer
 The City of White Rock has hired its first Economic Development Officer. Carolyn Latzen will lead the refresh of the City's Economic Development Strategic Plan and develop strategies to support local businesses during the COVID-19 pandemic. 
Latzen, who begins in the part-time role on Sept. 28, has extensive retail and business experience in leadership roles. She teaches marketing at a private college in Surrey.  
Latzen is familiar with business in White Rock. She volunteered on the City's Economic Development Advisory Committee and was chairperson of the Marine Drive Task Force.  
In her role as Economic Development Officer, Latzen will collaborate with the City's Planning and Development Services team, the White Rock BIA, the South Surrey-White Rock Chamber of Commerce, Explore White Rock and local businesses.     
Quotes 
Carolyn Latzen
Economic Development Officer
City of White Rock 
"This is an amazing time to serve in the Economic Development Officer with the City of White Rock. We are all challenged by COVID-19 in our day-to-day lives. At the same time, it has caused us to accelerate so many trends in the world, including for businesses, which are adapting and innovating at a rapid pace. I look forward to collaborating with my business partners to update the City's Economic Development Strategic Plan and to support businesses during and after the pandemic."  
Thank You White Rock Rotary
Rajagopal @ cheque presentation
Members of the White Rock Rotary club Tuesday were proud to present a cheque for $63,000.00 to White Rock elementary. The money raised by the local service group will go a long ways to funding a new playground for the children who attend White Rock elementary.
This Week Dust Off The Old CCM
Be part of the change and help make Metro Vancouver a happier, healthier place to live, work and play!
Register for Bike to Work week today. 
TNT The Naked Truth
Don Pitcairn
 One of the simple joys of living in the Semiahmoo peninsula is to be able to go out on the water and catch Dungeness crab that you can share with family and friends, preferably with a nicely chilled Chardonnay. 
It is bad enough that you can't eat a clam or oyster out of the bay since the 1970's because of E.coli pollution, we cannot let simple greed in the case of commercial crabbers from taking all the Dungeness out of the waterway we share with our American neighbours to the south.

Video of the Day
God's Cricket Chorus (No Human Voices Or Instruments)
Thank you sharin' Charon.
Thought for the Day 
Chesney's Chestnuts
It's Game 7 of the Stanley Cup Final
It's Game 7 of the Stanley Cup Final, and a man makes his way to his seat right at center ice. He sits down, noticing that the seat next to him is empty. He leans over and asks his neighbor if someone will be sitting there.

'No' says the neighbor. 'The seat is empty.'

'This is incredible,' said the man. 'Who in their right mind would have a seat like this for the Stanley Cup and not use it?'

The neighbor says, 'Well, actually, the seat belongs to me. I was supposed to come with my wife, but she passed away. This is the first Stanley Cup we haven't been to together since we got married.'

'Oh, I'm so sorry to hear that. That's terrible... But couldn't you find someone else, a friend or relative, or even a neighbor to take the seat?'

The man shakes his head. 'No,' he says...

They're all at the funeral
It's Only News If You Read It Today