Where You Can Vacation & Be Home The Same Day
Weekend Update
Tomorrow the White Rock Firefighters and the White Rock RCMP invite you to a giant Open House
Local News
May 29, 2015
Then There Were Two
Green Party candidate LARRY COLERO
Larry Colero has announced he will run as the Green Party of Canada candidate in South Surrey – White Rock for the 2015 federal election. Colero is a semi-retired business ethics consultant and long-time social justice and peace advocate.
Having learned from his experience in the 2011 election, Colero has chosen this time to mount a 'Counterpoint Campaign'. Taking a contrarian approach, he will attempt to do as many things as possible differently from other candidates. For example, the Counterpoint Campaign will refuse donations unless they are directed to the national party. It won't place lawn-signs, distribute junk mail flyers, interrupt dinners with door-to-door visits, or use robocalls to redirect select voters to the wrong riding.
Colero chose to run again for the Green Party because he doesn't trust any of the other parties to do what they say they will once in power. Only the Green Party publishes a detailed and comprehensive policy platform between elections. It includes a long-standing policy that allows Green Party MPs free votes in the House so they can always represent their constituents' best interests. While others may promise it, the Green Party is currently the only party in Canada to have such a policy in place.
Colero joins the other confirmed candidate DIANNE WATTS who will vie for the soon to be vacated Conservative seat locally.
For further information, contact larry.colero@greenparty.ca or call him at 604-542-9488.
Saturday The Liberals Pick Their Candidate
The Liberal Party of Canada and its supporters will convene at the White Rock Community Centre tomorrow morning to select their candidate for White Rock/South Surrey.
May 27, 2015
White Rock 40%
With just a few days left before the transit referendum voting deadline, new Elections BC figures show voter turnout is 44.7 per cent throughout Metro Vancouver, and only two municipalities have turnout higher than 50 per cent.
Belcarra at 57.5 per cent and the District of North Vancouver at 50.5 per cent are the only two municipalities with at least half of their eligible voters casting a ballot.
Meanwhile, the City of Surrey and Metro Vancouver Electoral Area A are trailing the pack at 39.5 per cent and 38.9 per cent respectively.
Canada Road Safety Week 2015 – Surrey's Results of Enforcement
During Canada Road Safety Week, May 12-18, the Surrey RCMP was busy out enforcing the laws of the road with a blitz targeting high risk driving.
Over the course of the week, Surrey RCMP officers, in conjunction with the Traffic Enforcement Unit, served 773 tickets. Of those tickets, 211 were for speeding and 78 were for holding an electronic device. In addition, 44 impaired driving charges involving alcohol or drugs were levied.
Surrey RCMP encourages the public call 9-1-1 to report impaired or dangerous driving through distraction.
Suspected car racing results in serious motor vehicle incident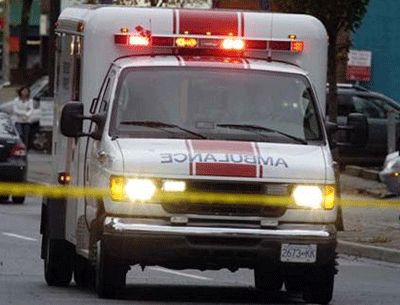 On May 26th at approximately 11:40pm a serious crash between a tractor trailer and a small car occurred at 16th Avenue and 176th Street in Surrey. Witnesses saw what they believed were two cars racing each other westbound on 16th Avenue. As the lights for north and southbound traffic on 176th Street turned green, a tractor trailer entered the intersection. The driver of the tractor trailer saw the cars approaching and stopped. The first car, believed to be a brown Toyota Camry, narrowly missed the large truck and continued on westbound. The second car, a grey Honda Accord, struck the tractor trailer broadside, wedging itself underneath the trailer. Police, BC Ambulance Service and Surrey Fire Services were dispatched. Emergency crews extricated the 4 occupants of the trapped car using the Jaws of Life.

Investigators are looking at whether the driver of the Honda was impaired by drugs or alcohol prior to the crash. The driver of the tractor trailer remained on scene and is assisting investigators.

If you witnessed this incident and have more information please contact the Surrey RCMP at 604-599-0502 or Crime Stoppers, if they wish to remain anonymous, at 1-800-222-TIPS or www.solvecrime.ca.
The Coal Hard Facts
Fraser Surrey Docks changed its mind and now wants to build a full-on coal port on the Fraser River, which would make it the prime west coast destination for U.S. thermal coal bound for Asian power plants. If it goes forward, this means 80 giant coal tankers per year on one of the world's most important salmon rivers.
After getting two of the five permits the project needs to proceed - despite widespread opposition - Fraser Surrey Docks decided it would rather just load up ships itself, smack-dab in front of New Westminster's most dense neighbourhoods and downhill from family homes in Surrey and Delta.
Saturday May 30, 2015 at 11am
Tin Soldier at New Westminster Quay 788 Quayside Dr New Westminster
May 26, 2015
Council Coles Notes
- MONICA CONTOIS and a delegation called "Friends Of The Hump" appeared before council requesting the city of White Rock do a better job in informing residents on future work being done on The Hump between east & west beach. CONTOIS informed council she had collected hundreds of signatures on a petition decrying the clear cut of half of the hump. CONTOIS'S concern is what will happen to the other half of The Hump as clearing continues. Following the meeting CONTOIS was disappointed outside of a firm commitment the eagle roosting tree would not be cut down, little other information or assurances were forthcoming from council.
- The city of White Rock has overhauled its building permits which have not been adjusted for three years. It as stated the new rates will bring White Rock in line with neighbouring communities rates.
- A new tourism initiative will be created in White Rock. A panel of community organization representatives has been struck to create a new template for White Rock Tourism. The report will come back to council in October for approval.
- A request was made to hire a marketing/media company to assist in the publicity for this years TOUR DE WHITE ROCK. The request was sent back to staff for further information.
Floating On Air - Big Win For White Rock Float
L-R: Deanna Pedersen, LaVerne Hogg, Lynne Gunter and Jennifer Marshall.
Congratulations!
The White Rock Sea Festival Float and it's organizing committee won Director's Choice and Overall Best Float at the Hyack Festival this weekend in New Westminster. The White Rock Sea Festival float made its debut last year at our Sea Festival.
The Royal City's annual festival was in danger of being cancelled when the organizing committee of the event had their request to city council for $200,000.00 funding cut back to $15,000.00. New West council cut back the funding of the Hyack Festival in order to register their disapproval dismissal of the former executive director DOUGLAS SMITH.
SMITH is now the executive director of the White Rock Business Improvement Association.
May 23, 2015
Breach @ The Beach
City of White Rock notification of possible privacy breach
This is a formal notification of a possible breach of privacy that occurred March 7, 2015 at the City of White Rock. It was discovered on March 8, 2015 that four hard drives were removed from the White Rock Community Centre. It is highly improbable that any data can be recovered due to:
The Night Owl
Tomorrow Evening
CD RELEASE for CONDITION BLUE, CELLAR LIVE'S 100th CD Featuring CORY WEEDS alto sax, MIKE LEDONNE organ, OLIVER GANNON guitar & JESSE CAHILL drums
Jazz Impresario is at it again and this time he's reached a BIG milestone. The label that saxophonist Cory Weeds founded in 2001 Cellar is releasing its 100th album and it happens to feature him on alto saxophone. Condition Blue was recorded in New York City and features New York's finest, Peter Bernstein - guitar, Joe Farnsworth - drums and Mike LeDonne - organ. Weeds will reunite his Vancouver group featuring Mike LeDonne on organ.
Meet The Neighbours
JOSH BOGERT is a young entertainer going places. Going to school.
Going to talent contests. Going to perform.
Beginning tomorrow we can all help JOSH with his career. It is really simple.
TNT The Naked Truth
Week in week out DON PITCAIRN is well known for "shooting from the lip."
This past weekend "Pitbull" loaded up his rifles and headed for the Rattlesnake Rifle Range in Kennewick near the Tri-Cities.
When the dust cleared the other shooters wished he had stayed home.
Coming Events
White Rock Society Justice Film Society
Friday May 29th, 7pm

First United Church, 15385 Semiahmoo Avenue, White Rock, BC (corner of Centre St. and Buena Vista Ave.)
Joke Of The Day
A man left work Friday afternoon, but, instead of going home, he stayed out the entire weekend, hunting with the boys and spending his paycheck without telling his wife.
When he appeared at home, Sunday night, he was confronted by his very angry spouse, who barraged him for two hours with a tirade of yelling.
Finally, she stopped the nagging and simply said to him, "How would you like it if you didn't see me for two or three days?"
To which he replied, "That would be fine with me."
So, Monday went by and he didn't see his wife.
Tuesday and Wednesday came and went with the same results.
On Thursday, the swelling went down just enough where he could see her a little out of the corner of his left eye.
Video Of The Day
History Lesson


White Rock Eagle Cam - LIVE
Two baby eaglets have been born in the White Rock nest. Perched high in a giant Douglas fir tree overlooking Boundary Bay the eagle nest gently sways in the cool ocean breeze.
Here is your opportunity to observe nature up close and personal. Check out the Hancock Wildlife eagle cam.
Tomorrow In THE SUN
Recipe Of The Week
Banana Peel Thoran
(we're getting Middle East fancy)
It's Only News If You Read It Today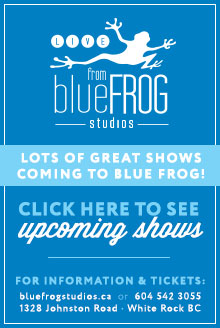 Buy Tickets