Canada's FIRST Internet Newspaper
Where You Can Vacation & Be Home The Same Day
 Live Eagle Cam
Hancock Wildlife has turned on their first live web-cam which is focused on an eagle nest in Surrey. 
Their first egg was laid March 7, and the second one was laid March 10.  It generally takes at least 35 days for eagle eggs to hatch, so we'll start watching for that on April 11th.
Sit back and marvel at Mother Nature in action.
Weekend Update
Parley Vous Francais? It is the final day of the 30th annual FESTIVAL DUBOIS in Maillardville. Let's go!
Recipes of the Week
Mac N Cheese Bites
..got a big crowd coming for breakfast?
"Sheet Pan Eggs" may fit the bill.
Sunday Funnies
Happy City

It's become a spring ritual. Every March, the release of the World Happiness Report—which ranks countries according to citizens' self-reported life satisfaction—triggers a storm of tweets from pundits bragging or complaining about their place on the list.
And then we all forget about societal happiness for another year.
Those of us who study happiness want to change that.
Local News
March 22, 2019
FIVE YEARS LATER
Lisa Batstone found guilty of second degree murder in daughter's death
A packed courtroom in New Westminster where Lisa Batsone has been found guilty of killing her daughter five years ago. The Surrey mom smothered her 8-year-old daughter Teagan in Surrey in December 2014.
Do date has been set for sentencing.
Slow News Day?
Well we are Front Page news again, for all the wrong reasons. 
(See YELL IT LIKE IT IS below)
(read THE PROVINCE story here)

Can you help identify this suspect in a sexual assault investigation? 
Surrey RCMP is releasing two composite sketches of a suspect in a sexual assault which occurred in the Newton area.
On March 13, 2019, at approximately 9:30pm, a woman was grabbed from behind and groped by an unknown man as she was walking northbound on 124th Street near 72nd Avenue. The woman was able to get away from the man, however, he followed her to her front door and attempted to assault her again. The female managed to get inside her residence without him doing so. The man was last seen heading southbound on 124th Street.
The male suspect is described as 5'10'' tall, with a skinny build and a short black beard. His ethnicity is unknown. He was wearing a black baseball hat and a long black jacket with a creamed coloured shirt underneath. The public is requested to look at the composite sketches and call police if they can help to identify this person.
The Surrey RCMP Special Victims Unit has taken conduct of this investigation and investigators are making an appeal for any witnesses to come forward with information. They are also requesting anyone who may have been driving in the area, or who may have dash cam video from the area at the time of the offence, to come forward.

"Incidents like this are not only upsetting for the victim, but also for the community," says Cpl. Elenore Sturko. "We are encouraging anyone with information that can help us in this investigation to come forward."

Surrey RCMP is providing tips to the community regarding personal safety precautions: 
· Don't take short cuts. Use main routes, avoid lanes, forested or secluded areas.
· Walk with friends.
· Tell someone where you are going and when you will be back.
· Phone home when leaving a friend's house and say when you will be home.
· Don't assist strangers.
· Trust your instincts and your feelings.
· Phone if you are going to be delayed, or if your plans change.

Anyone with information about this incident is asked to call Surrey RCMP at 604-599-0502, or contact Crime Stoppers if you wish to remain anonymous, at 1-800-222-8477 or www.solvecrime.ca

March 21, 2019
Sirens, Sirens and More Sirens
In response to many inquiries today at the news desk of the White Rock Sun regarding an unusual amount of sirens last night in the uptown district of White Rock, a quick call to the fire & rescue office in White Rock, we identified the numerous sirens were for an unusual amount of emergency calls the fire and rescue were responding to.
In a two hour period between 8-10 p.m. the fire and rescue crews responded to 6 calls for assistance, mainly medical.
Doggone Good Day
White Rock by-law officers have stepped up their patrols along the waterfront promenade. A few residents have been confused regarding when the on leash trial period for dogs comes into effect on the city's waterfront walkway.
The by law officers yesterday stated they have seen some dogs on the promenade but the number is very small and when approached by the by law officers and have the by law explained, the visitors to the walkway with their dogs are very polite and simply leave the area immediately.
EDITOR'S NOTE
The trial period for dogs on the White Rock promenade commences on October 01, 2019 and will continue for 6 months until April 01, 2020
(No it's not an Aprils Fool joke)
Dateline Ottawa
South Surrey/White Rock Liberal MP Gordie Hogg
" Marathon voting has begun, and I took a quick moment to test out the cots they have rolled out in the House Lobby. "
Projecting up to 72 straight hours of voting. @ Parliament of Canada
March 19, 2019
Don't Sell Your Cell(phone)
Telecommunication companies are hoping to restore cell coverage on the White Rock waterfront in the near future. In December when the White Rock pier was damaged the cable for the cell tower at the end of the pier was destroyed.
Crews have been busy working installing new cell towers on the roof of the old post office at the corner of Martin Street & White Rock.
It's National Impaired Driving Prevention Week!

National Impaired Driving Prevention Week is designated as the third week of March each year
Last week an officer checked a vehicle because it didn't have a license plate. The driver when questioned couldn't produce a driver's license and his speech was garbled. He asked him to get off the vehicle at which time he noted the driver swayed and had poor balance, the investigation continued,,,,
March 17, 2019
Back In Stock

GEORGE GARRET is happy to report copies of his book "Intrepid Reporter" is now back in stock @ Black Bond book in the Semiahmoo Mall.
When George dropped into the mall last week to autograph copies of his book the store completely sold out of copies.
If you grew up in Vancouver you will know the voice and the name. George "was the news" on CKNW for decades.
#2 with a bullet! 
Great news! As of March 18th my Intrepid Book has climbed to #2 on the BC Bestsellers list. It has been on the list for four weeks. I am humbled and grateful! Thanks to all book buyers.
As you may know my author's royalties are being donated to my favourite charity - the Volunteer Cancer Drivers Society.
We are facing a budget of $310,000 this year. 93% goes to our 192 volunteer drivers. Remarkably they are our greatest donors, giving back about $60,000 per year. We figure our average cost to take a patient to treatment and back home again is about $25. If you would like to help a few cancer patients get a ride please check our website: www.volunteercancerdrivers.ca. 
Many thanks!
GEORGE
March 16, 2019
Notice of Water Testing
The City of White Rock's Water Treatment Plant is ready to be fully operational. The Water Department will start operational testing on Monday, March 18 to March 25, 2019. 
During this operational test period, a potential increase in turbidity might occur in the water supply due to some of the Manganese deposited on the pipes from previous years of operation. 
We advise the public to flush their taps until the water becomes clear.
Yell It Like It Is
This week I spent a couple of hours each day in the glorious sunshine on our promenade.
It was far from a "dog day afternoon."
Video of the Day
How Freight Trains Work
An interesting look at how freight trains help connect the world by moving goods and materials that we use. 
Chesney's Chestnut
"That guy was so happy that it's St Patrick's day, that he was literally bouncing off the walls!"
"Who was it?"
"Rick O'Shea."
Thought For The Day
Community Calendar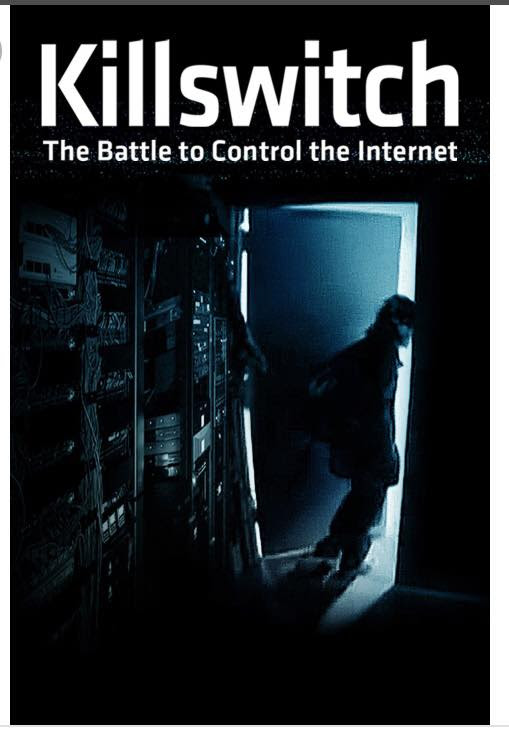 Please join us for our next film showing Friday March 29
KILLSWITCH - The Battle to control the Internet !
https://www.imdb.com/title/tt4067162/videoplayer/vi2745480729?ref_=tt_pv_vi_aiv_1
Doors at 6.30pm
Film at 7.00pm
White Rock Community Centre, 15154 Russell Ave, White Rock.
FREE Parking underground.
(click here for more community events events
Tomorrow In THE SUN
TNT The Naked Truth
Don Pitcairn
It's Only News If You Read It Today