Canada's FIRST Internet Newspaper

This is a 1950's aerial view of 16th avenue (North Bluff) and Johnston Road (152)
"Where You Can Vacation - And Be Home The Same Day"
Yell It Like It Is
Ho Ho Hogg
I grew up in North Surrey in the 60's.
When someone said a friend of yours was getting into a fight, you went.
That is exactly what happened with me and Gordie/Gordon Hogg.
...or what I learned on the campaign trail
Off The Record
We check in with the RCMP for a few holiday shopping and home safety tips.
Local News
December 14, 2017
That Didn't Take Long
Bonavista-Burin-Trinity Liberal MP Churence Rogers, Scarborough-Agincourt Liberal MP Jean Yip and South Surrey-White Rock Liberal MP Gordie Hogg.
Newly elected Liberal MP GORDIE HOGG barely had time to sit down and reflect on his South Surrey/White Rock federal by-election victory Monday evening before he got the call he was needed in Ottawa.
HOGG flew out of the west-coast on Tuesday and found himself on Parliament Hill in Ottawa yesterday morning.
HOGG and his fellow newly elected MPS were introduced to their fellow caucus members in a private ceremony at the Parliament buildings in Ottawa. If one looks closely you will notice HOGG is wearing his moose hide lapel pin in memory of the missing indigenous women in Northern BC. Class act.
HOGG expects he will be sworn in officially early in the New Year.
December 12, 2017
We Have A Winner
GORDON HOGG has earned the honour of representing White Rock/South Surrey in Ottawa when the House of commons returns in the New Year.
Liberal Hogg 14,369 votes
Conservative Findlay's 12,752
NDP Jonathan Silveira 1, 478 votes
Green Party's Larry Colero 1,247 votes
Christian Heritage Party's Rod Taylor 238 votes
Libertarian Donald Wilson 89 votes
Progressive Canadian Party candidate Michael Huenefeld 86 votes
As predicted the race between the Liberals and the Conservative party was very close. HOGG led from the very beginning all be it with at times a very small margin of votes. KERRY LYNNE FINDLAY conceded defeat shortly before 9:30 p.m.
HOGG arrived with his wife LAVERNE to Boston Pizza to join his supporters and members of Team GORDIE. As HOGG arrived the packed audience began a chant of GORDIE GORDIE GORDIE!
HOGG made his way through the throng and delivered a humbling heartfelt speech to all in attendance.
It is interesting to note the Liberals won three of the four by elections that were being held last night across Canada.
December 11, 2017
Site C Done
BC NDP government approves Site C
The province has given the green light to the controversial hydro dam project. This is despite a recent BC Utilities Commission report finding the $8.3 billion project is over-budget and not likely to meet its 2024 completion target.
(read the full government press release - click here)
White Rock Council
Watch The Recorded Stream of Monday's Council Meetings
2:00 p.m. - Finance and Audit Committee Meeting
6:00 p.m. - Land Use and Planning Committee Meeting
7:00 p.m. - Regular Council
It's Official
l-r Stephen Quinn Gloria Macarenko
This morning the replacement for RICK CLUFF on CBC radio's Early Edition was announced. To no surprise to many STEPHEN QUINN the host of On The Coast (afternoons) moves to the morning show on CBC radio 690 am / 88.1 CBC-FM.
Gloria Macarenko will assume the afternoon drive duties. Congratulations to all.
We'll miss you Rick Cluff. The changes takes place on Monday.
December 10, 2017
Dozens of Delta Farm Workers Rushed To Hospital
More than 40 people have been transported to hospital last evening after carbon monoxide exposure at a greenhouse farm in Delta.
The incident took place at Windset Farms on 41 B St., where a number of people became ill while pressure washing inside a nursery, according to reports. Police believe poor ventilation may have caused a carbon monoxide build-up. When inhaled, carbon monoxide can interfere with the blood's ability to absorb and transport oxygen.
All but one of the 42 rushed to the hospital have now been released. WORKSAFE BC will be investigating the matter today.
Torchlight Parade 2017
A large crowd gathered at the end of Canada's Longest Wooden Pier last evening for the annual Christmas Sailboat Sail Past.
Thank you Blaine Sailing Club for the beautiful show of lights on Semiahmoo Bay.
December 08, 2017
Shots fired in South Surrey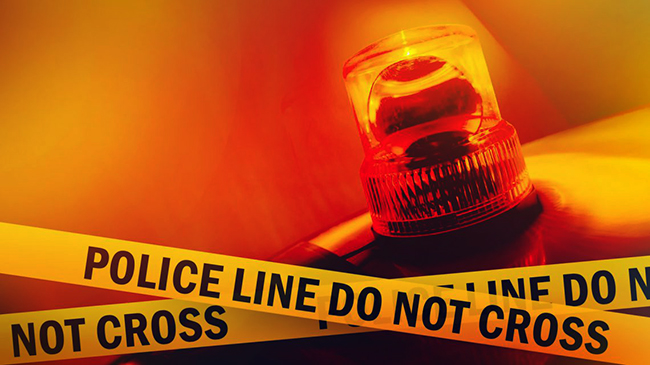 Surrey RCMP is currently on scene in the South Surrey area for a report of shots being fired.

On December 8th, 2017 at approximately 9:30am, Surrey RCMP responded to a report of shots fired in the 17000 block of 21st Avenue. A male suffering from gunshot injuries was transported to hospital in serious condition. The suspect or suspects fled the scene in a vehicle prior to police arrival. There are no suspect descriptions available at this time.

Officers are conducting neighbourhood canvassing and speaking with witnesses to obtain further information. The investigation is still in its early stages but initial indications are that this is likely a targeted incident. It is too early to determine if this incident is related to drugs or other shootings.

Anyone with information is asked to contact the Surrey RCMP at 604-599-0502 and quote file# 2017-174858.

If you wish to make an anonymous report contact Crime Stoppers at 1-800-222-TIPS or www.solvecrime.ca.
Panorama Secondary Student Dies
RAPHAEL ALCOREZA the young Surrey basketball player who collapsed during a school game last week has passed away in New Westminster's Royal Columbian hospital.
ALCOZERA was a grade 12 student at Panorama Ridge Secondary. During last week's game he felt dizzy and light headed and told his coaches. Minutes later RAPHAEL went into cardiac arrest.
Night Owl
(click here for more information on what's happening musically speaking)
TNT The Naked Truth
Don Pitcairn
If light sentences, early parole or dropped charges are eroding your faith in our legal system then join them to add your voice to those who believe there is no justice here in BC.
Health
EVE LEES explains the difference. (click here)
Video of the Day

Coming Events
White Rock Museum Annual Christmas Craft Fair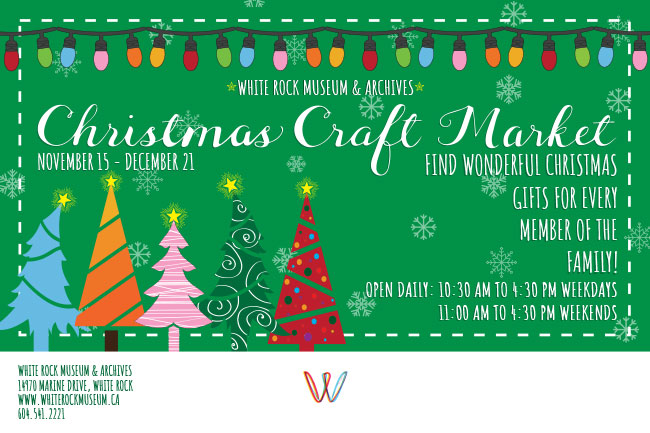 Daily 10:30 a.m. - 4:30 p.m.
Find wonderful gifts for everyone on your list! We have a wide variety of artisan products from local vendors. We accept cash, debit and credit. See you soon!
Kid Friendly
(click here to check out what else is on around town)
Joke Of The Day
THE LEGEND OF THE CHRISTMAS TREE ANGEL

Santa was very cross. It was Christmas Eve and NOTHING was going right.
Mrs. Claus had burned all the cookies. The elves were complaining about not getting paid for the overtime they had worked making toys, and were threatening to go on strike. The reindeer had been drinking eggnog all afternoon. To make matters worse, a few of the other elves had taken the sleigh out for a spin earlier in the day and had crashed it into a tree.
Santa was furious. "I can't believe it! I've got to deliver millions of presents all over the world in just a few hours, and all of my reindeer are drunk, the elves are walking out, and I don't even have a Christmas tree! I sent that stupid little angel out HOURS ago to find a tree and he isn't even back yet! What am I going to do?"
Just then, the little angel opened the front door and stepped in from the snowy night, dragging a Christmas tree. The angel said, "Yo, fat man! Where do you want me to stick the tree this year?"
And thus the tradition of angels atop the Christmas trees came to pass...
Thought For The Day
It's Only News If You Read It Today