Canada's FIRST Internet Newspaper

Rik Fedyck photo
"Where You Can Vacation - And Be Home The Same Day"
Yell It Like It Is
White Rock's "uptown district" is done.
Local News
March 22, 2018
Coastal Flood Adaptation
It is interesting when you watch this video the city of Surrey has prepared pertaining to the inevitible rise of the ocean in the coming decades.
We want to hear from more people via this online survey on the Crescent Beach Area before April 5, 2018. The information collected from this survey will be used to inform the prioritization of coastal flood adaptation options. The results will be presented at the Project Open House on April 10th, 2018 between 5 and 8pm at the Rotary Field House (14600 Rotary Way, Surrey).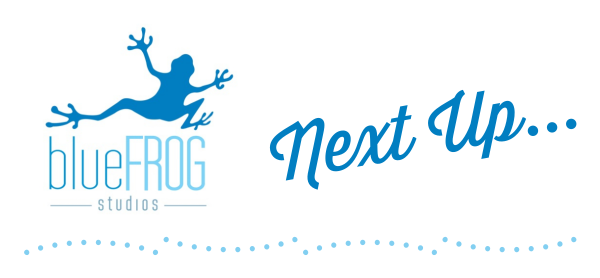 Saturday - FREE concert from your FRIENDS @ Blue Frog
EAGLE EYES are now one of the most popular tribute concerts that have played @ Blue Frog.
Over Thursday, Friday and Saturday the band has instantly sold out 6 concerts.
As a special thank you and to meet the demand for more tickets BLUE FROG is waiving the price of the streaming live concert Saturday.
You must register ahead of time, the direction on how to do that are here below.
1. GO TO: http://www.bluefrogstudios.ca/live-stream-eagle-eyes.html
2. CLICK ON: "ORDER LIVE STREAM"
3. IF THIS IS YOUR FIRST TIME WATCHING: "REGISTER HERE" & FILL OUT FORM AND THE "CREATE ACCOUNT"
4. CLICK ON: "NEXT"
5. YOU SHOULD NOW BE AT THE LIVE STREAM VIDEO PLAYER WHICH WILL GO LIVE AT 6:45 PM SATURDAY MARCH 24
NOTE - THIS FREE OFFER IS VALID UNTIL 6:00 PM FRIDAY, MARCH 23.
ENJOY THE SHOW !
The Return of World Serve Thrift Store
World Serve formerly located in the Hillcrest Mall are proud to announce their grand opening Saturday
We are super excited for our opening on March 24th. Here is a sneak peek at our furniture department. Our awesome staff and volunteers are getting the store ready for you. #wstswhiterock.
We are located at the lower level in Central Plaza, 1524 Foster Street White Rock. Please check out our handy dandy map for directions.
Donation hours:
Monday – Friday between 9 AM – 4 PM
Saturday between 9 AM – 3 PM
PS: We are still looking for donations.
March 21, 2018
Fly Like An Eagle
Our Surrey Eagles of the BCHL took a demanding lead in their playoff series vs Prince George Spruce Kings
Last evening the Eagles came out 4-0 victors. The Eagles now lead the best of 7 series 3-1. Next game is Thursday back in Prince George. If a Game 6 is needed the Eagles are back here at South Surrey arena Saturday evening.
A win this evening (Thursday) and the Eagles move on to the next round of the playoffs where they will meet the winner of Chilliwack vs Langley.
March 20. 2018
Busy On Stayte Road
Surrey RCMP began to receive multiple calls that a man was standing in the middle of the intersection of 10th Avenue and 161A Street, yelling, moving around and
in some type of distress. Police and Emergency Health Services (EHS) were dispatched to the area.
Once police arrived, attempts were made to speak with the man. As police tried to gain control and take him into custody when he went into medical distress
EHS arrived and provided medical assistance, however at approximately 3 p.m., the man was declared deceased.
The Independent Investigations Office of British Columbia (IIO BC) has been contacted and is investigating. As the matter is now under investigation by the IIO BC, no further information will be released by police at present. Anyone who witnessed this incident is asked to contact the IIO BC at 1-855-446-8477
....and this.
Surrey RCMP seize drugs from home near secondary school
Nearly two weeks ago the Surrey RCMP Community Response Unit (CRU) executed a search warrant in the 1400 block of 160th Street. The information is just now being released.
The residence which police searched is located approximately two blocks from a public secondary school (Earl Marriott). During the investigation, police received information that many youths were attending this home to purchase drugs.

Officers from the Community Response Unit were assisted by the Surrey RCMP's Youth Unit and the City of Surrey Bylaw Enforcement.

During the execution of the warrant, police seized approximately: 600 doses of marijuana, 700 doses of psilocybin mushrooms, 500 doses of lysergic acid diethylamide (LSD), 1,800 doses of cannabis extract and more than $2,500 in Canadian currency. In addition to the illicit drugs and currency, police also seized 6 pellet guns and 5 knives.

Three men were arrested at the residence and released with future court dates. The names of the men cannot yet be released under the provisions of the privacy act, as charges have not yet been laid. The investigation is active and on-going.

"Drug busts are often noteworthy because of the quantity or types drugs seized. In this case we have taken down an operation which targeted youth", says Sergeant Winston Shorey, of the Surrey RCMP Community Response Unit. "These arrests and seizures are part of a wider, long-term effort to reduce the prevalence of drug trafficking in our communities."  
Sorry To See You Go
When we opened Angelic Teapot 9 years ago, we never imagined the years that were to follow, the rewarding experiences, and how you have all been a part of our story.
After all these years fulfilling my spiritual purpose and fostering the love of good tea, I have decided to retire. My decision is borne out of a desire to spend more time with my family. And, as many have learned through social media, this decision is ever more poignant and on point with the recent passing of my Father. Without hesitation, my first thought was the wish that I had visited with him more. Now, as the years pass, I want to share myself with those closest to me and focus on the gift of connection.
With the decision comes transition. We have sold Angelic Teapot, and will be closing out our inventory now through our last day, April 30, 2018.
Take advantage of our closeout and receive 50% off all Tea and Giftware and 25% off all Food Items.
Our Sincere Farewell - Here's Tipping My Teacup To You,
Maureen Coroliuc
1351 Johnston Road,
White Rock
Closed Monday
Tues – Sat: 10:00 am -6:00 pm
Sun: 11:00 am - 5:00 pm
March 17, 2018
Surrey Light Rail Gets Green Light
The Mayors' Council and the Province of British Columbia have agreed on a plan to fund the regional share for Phase Two of the 10-Year Vision. This regional funding is another step forward to secure an historic investment in transit and transportation in Metro Vancouver.

Key elements of the plan for Phase Two include:
· Construction of Surrey-Newton-Guildford Light Rail
· Construction of Millennium Line Broadway Extension
· Significant upgrade of existing Expo-Millennium Lines to expand capacity to meet and improve the customer experience
· An 8% increase in bus service to address overcrowding, reduce wait times and bring bus services to communities with limited service
· Improvements to sidewalks, bikeways, multi-use pathways and roadways

This investment will ensure a sustainable regional share to help us continue to meet the demands of today and prepare for the future. In 2017 alone, there was a 6% increase in transit ridership. Demand for transit will only continue to grow as we add more than one million people to the region in the next 30 years.

It was imperative to the mayors and the Province that the funding model be fair for transit users, drivers, property owners and developers alike.

To deliver these projects, the Mayors' Council is proposing:
· $1.6 billion in fare revenues expected from higher ridership resulting from service expansion in Phase Two, TransLink resources and efficiencies.
· A 2% increase to all transit fares over two years beginning in 2020. This amounts to a five to 15 cent increase to adult and concession transit fares and 1 to 3 dollar increase to adult and concession monthly passes to pay for more bus improvements.
· 15 cents per hour increase for an average $5 per hour parking. This is an increase from 21% to 24% to the existing parking lot rate. Legislative amendments would be required to enable TransLink to make this change.
· $5.50 increase in property taxes per average household each year or about 46 cents a month, beginning in 2019.
· About $300 to $600/unit increase to the Development Cost Charge on new residential developments depending on type of dwelling. Legislative changes are required to enable the Mayors Council to levy the DCC.
· Revenue from a variety of transit-related commercial opportunities.

While securing regional funding is a critical step for Phase Two, moving forward in implementing this phase is subject to federal and provincial funding. Work continues between the province and Canada to finalize approvals, with more details on a senior government agreement expected in the near future.

TransLink will be out this spring to hear from the public on what they think of the plan. Visit 10yearvision.translink.ca for more details on how to join the discussion.
March 16, 2018
Public assistance needed to identify pedestrian in critical condition
UPDATE
female pedestrian who is in critical condition following a motor vehicle collision in South Surrey on March 14, 2018 has been identified.
Police have now been in contact with the woman's family.
Surrey RCMP would like to thank the media and the public for their assistance in this investigation.
Surrey RCMP is requesting the assistance of the public to identify a pedestrian who is currently in critical condition following a motor vehicle collision in South Surrey yesterday afternoon (see previous release).

The pedestrian is a Caucasian female, approximately 70 years old, with shoulder length grey-brown hair which was in a bun wrapped in cloth. She also has a distinctive mark above her right eye. At the time of the collision she was wearing blue jeans, a blue hoodie, purple and black shoes, and a red wrist-watch.

Surrey RCMP's Criminal Collision Investigation Team is investigating, however, has been unable to identify the victim. The assistance of the public and the media is greatly appreciated in this matter. Anyone who can help to identify this woman is asked to call the Surrey RCMP at 604-599-0502.
Night Owl

A big time favourite of most living on the Semiahmoo Peninsula, JIM BYRNES returns to the area Friday night.
Thank you ROCK.IT BOY
(click here to check out what's on this weekend)
Friday Night @ Club 240
Blue Voodoo rockin' the dance floor of the Crescent Beach Legion. Music starts @ 8 p.m.
Meet The Neighbours
Cathy James
CATHY JAMES for a number of years has headed up Surrey Tourism.
Two years ago the city of White Rock made the decision to move White Rock Tourism outside of the city, and arranged for Surrey Tourism to handle the tourism needs of White Rock.
EXPLORE WHITE ROCK was born.
Two weeks ago CATHY JAMES appeared before White Rock council for the annual update on how we are doing?
(click here to view the slide show presentation council received)
TNT The Naked Truth
Don Pitcairn
What The Hill Is Going On?
Slides along the White Rock/Crescent Beach corridor continue to be a problem.
The situation just got worse with the most recent cleanup.
(click here for the full story)
Video of the Day
Will you be my neighbour?
Chesney's Chestnut
I got fired from my job as a taxi driver...
It turns out my customers didn't like it when I tried to go the extra mile.
Thought For The Day
Community Events
Tomorrow - From The White Rock Social Justice Film Society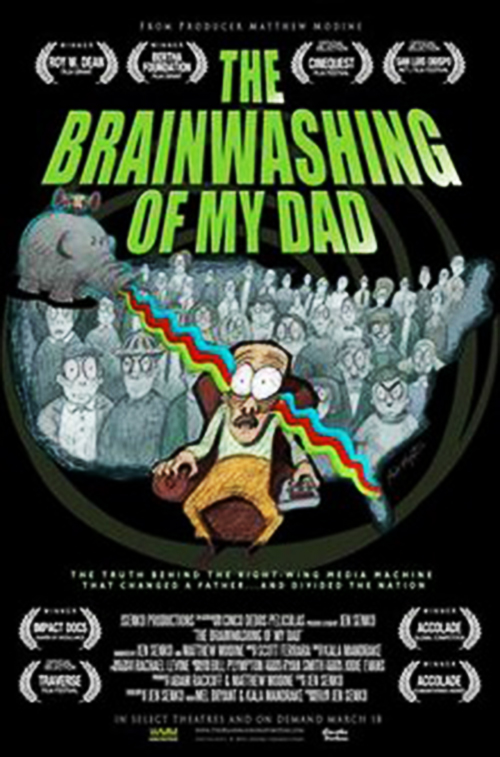 THE BRAINWASHING OF MY DAD – FRIDAY MARCH 23
White Rock Community Centre 7 p.m.
As filmmaker Jen Senko tries to understand the transformation of her father from a non political, life-long Democrat to an angry, right-wing fanatic, she uncovers the forces behind the media that changed him completely— This documentary shines a light on how the media and the nation changed, and leads to questions about who owns the airwaves, what rights we have as listeners/watchers and what responsibility does our government have to keep the airwaves truly fair, accurate and accountable to the truth.
(click here for more upcoming events)
(click here to check today's tide table)
Live Eagle Cam
Spring has sprung and the eagles have returned to the HANCOCK WILDLIFE eagle nest in Ocean Park.
Watch in real time this window on the world
Tomorrow In THE SUN
Weekend Update
What's On This Spring Break Weekend.
We know.
It's Only News If You Read It Today