Where You Can Vacation & Be Home The Same Day

Summer Is Finally Here - Get Out There and Enjoy It
Today - Sunny. High 23 except 27 inland. Humidex 26. UV index 9 or very high.
Monday - A mix of sun and cloud. High 23 except 27 inland. Humidex 28.
Tuesday - A mix of sun and cloud. High 24 except 28 inland.
Wednesday - A mix of sun and cloud. High 24 except 28 inland.
Thursday - Sunny. High 24 except 28 inland.
Weekend Update
Blues & BBQ today.
Hope you can drop by.
......and great music everywhere we look.
Wasn't That A Party
The Washboard Union brought their "high octane hillbilly honky tonk" show to the White Rock waterfront last night.
They had them dancing in the streets. The hundreds in attendance will one day be able to say "Oh I saw them for free on the beach one night."
Off The Record
our L"Lad In Ladner" RAY RAMSAY returns with his tale of a trip to the Aldergrove Zoo.
Well that's what us locals have always called it.
LOCAL NEWS
July 24, 2016
Missing In White Rock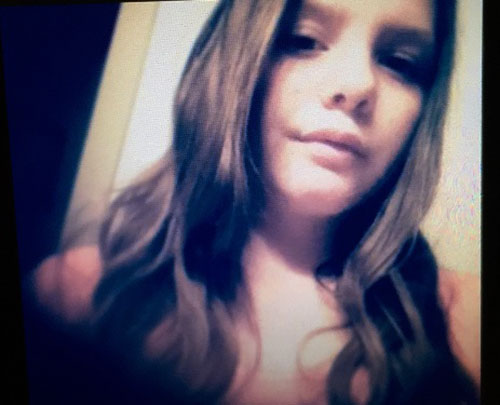 Police seek public's assistance in locating 12-year-old Hailey Grace Elizabeth MCCLELLAND

White Rock, BC: White Rock RCMP is requesting the public's assistance in locating a missing a 12-year-old girl. Hailey McCLELLAND was last seen in the afternoon of July 22nd but not reporting missing to police until 4 p.m. today.
Hailey McCLELLAND is described as a Caucasian female, 5'4 (163 cm), 106 lbs (48kg), brownish red long hair and blue eyes. She was last seen wearing a grey shirt with mid-length sleeves, pink and grey shorts, and black and white slip on runners. She may be carrying a black and red square purse with an elephant on it.
Anyone with anyt information on the whereabouts of Hailey McCLELLAND is urged to contact White Rock RCMP at 778-593-3638.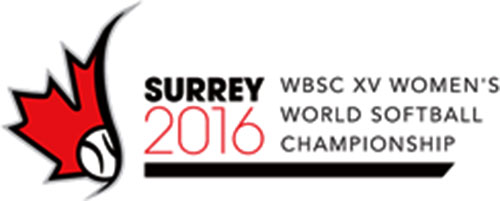 Championship Sunday!
Check out Team Canada today at 1 pm at Softball City as they take on Team Japan - winner goes on to the final against Team USA.
Come to the park early to get your seats, and watch Brazil versus Puerto Rico or Greece versus Austria at 10:30 am.
Canada's 8-2 victory over the Netherlands last night sets them up for their game against Japan. The winner will meet Team USA today @ 6 p.m.
Japan was defeated yesterday 4-3 by Team USA.
Homicide in Surrey
One man is dead after a double shooting on 90A Avenue in the Newton area of Surrey just after 10 p.m.
The other person is still in the hospital. The Integrated Homicide Investigation Team has been called in.
July 20, 2016
One Shot Or Two Shots...ooops I mean scoops!
Thursday at approximately 3:45 P.M., Surrey R.C.M.P. received calls reporting that what appeared to an Ice Cream on Road sales truck was driving in an unusual manner traveling Northbound on 141st St., near 100th Ave., in Surrey, B.C. The persons reporting advised the Ice Cream Truck was driving erratically, and had struck several garbage cans that were along the edge of the roadway, and then driven into the ditch. Surrey Fire Department, B.C. Ambulance, along with the Surrey R.C.M.P. attended to the scene. The driver was examine by B.C. Ambulance service at the scene, but was not transported from the scene. There were no apparent injuries.

The driver, a 45 year old resident of Surrey was dealt with at the scene. Alcohol is believed to be a factor in this incident. The matter is still under investigation.

Surrey R.C.M.P. are seeking the public's assistance and are asking that anyone that may have witnessed the Ice Cream Truck driving prior to it going into the ditch, or stopped to help at the scene are asked to call the Surrey R.C.M.P. at 604-599-0502 or to call Crime Stoppers.

Speaking Of Scoops
Under the sweltering summer heat, there's nothing better than cooling down with a walk on the White Rock pier and an ice cold treat. Whether it's gelato, frozen yogurt, or traditional ice cream you're craving, this beach side city is a haven for icy desserts. Here are five must-try places.
July 22, 2016
Tourism Locally Is Up Up Up
The number of overnight international visitors coming to British Columbia grew significantly for the first five months of 2016, according to Statistics Canada. From January to May, 1,650,703 visitors came to the province, resulting in a 14% increase over the same period last year. In addition, 478,066 international visitors came to B.C. in May 2016, a 4.8% increase compared to May 2015.
There were increases in visitors from a number of markets in May over the same month in 2015, including:
Mexico up 29%
India up 11.7%
China up 10.2%
Europe up 5%
United States up 4.9%
Asia/Pacific up 2.3%
For the first five months of this year, visits from the U.S. were up almost 16% and visits from Mexico were up just over 38% over the same period last year.
Provincial tourism growth has also been helped by the low Canadian dollar, along with Destination BC's new international marketing strategy.
July 20, 2016
Ahoy Matey
Lady Washington
TALL SHIPS TO VISIT BLAINE DURING DRAYTON HARBOR DAYS
The Drayton Harbor Festival, Blaine's annual maritime celebration, will host the tall ships Lady Washington and Hawaiian Chieftain at Drayton Harbor Marina. The ships are scheduled to arrive August 4, and they'll offer tours and sailing excursions over the festival weekend. New this year are special discounts for popular Battle Sails and the Sunday Adventure Sail.
(click here for sull schedule and tickets)
Best Of Both Worlds
The first batch of the HOLY SMOKE COFFEE STOUT sold out immediately. Don't dilly dally folks the second batch is now ready at White Rock Brewing. Located at 13 - 3033 King George Blvd.
In the same mini mall as Cloverdale Paint and the Prairie Cafe across from the Auto Mall on King George Highway.
If the coffee stout is half as good as the HOLY SMOKE home roasted coffee beans, we've, they've got a winner!
Night Owl
Tonight Blue Frog "Rocks The 80's"
What an incredible weekend of music we have coming up Friday to Sunday.
Tonight - WASHBOARD UNION live on the White Rock waterfront (Check out our Video of the Day below)
Sunday - International Blues Challenge BBQ & Blues show all afternoon - then Sunday Night THE KINGS "switch it to glide" @ Blue Frog
...oh yes, and don't forget the Return of the " Blue House" Concert series and the incredible musical lineup at this weekend's FUSION FESTIVAL in Surrey.
(click here for full details and tickets)
Recipe(s) of the Week
Skillet gnochi plus something special for corn lovers. After all it is corn season what with the Chilliwack corn early this year.
Coming Events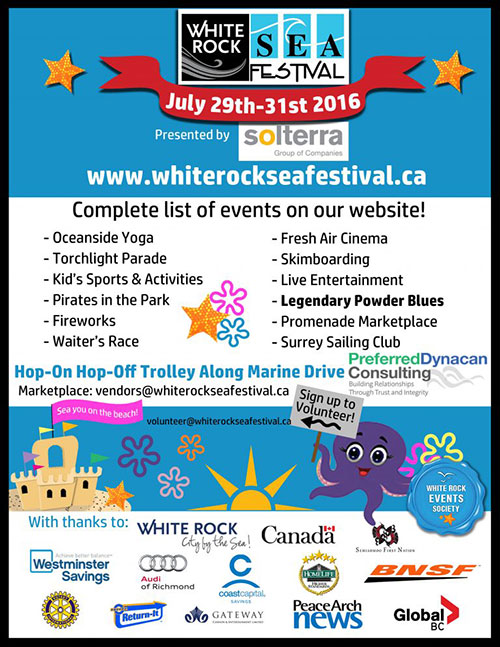 Click here for the full event listings of Sea Festival weekend (click here)
(click here for more upcoming community events)
Joke Of The Day
A lawyer meets with the family of a recently deceased millionaire for the reading of the will.
"To my loving wife, Rose, who always stood by me, I leave the house and $2 million," the attorney reads.
"To my darling daughter, Jessica, who looked after me in sickness and kept the business going, I leave the yacht, the business and $1 million."
"And finally," the lawyer concludes, "to my cousin Dan, who hated me, argued with me and thought I would never mention him in my will. Well, you were wrong. Hi Dan!"
Video Of The Day
Tonight Blue Frog in White Rock rocks to the sound of THE KINGS.
Tickets still available (click here)
Thought For The Day
Tomorrow In THE SUN
TNT The Naked Truth
...with Don Pitcairn
Check today's tide tables ( click here )
It's Only News If You Read It Today