Canada's FIRST Internet Newspaper


"Where You Can Vacation - And Be Home The Same Day"
Off The Record
Lind Mcrae
One of the occupational hazards of being a performer is the dreaded heckler. Some performers handle them better than others.
LINDA MCRAE for years toured the world with Vancouver's SPIRIT OF THE WEST before embarking on a successful solo career.
From her home in Nashville the other day just for fun she asked this question on FACEBOOK.
"How do you handle hecklers?"
(the floodgates opened - read a cross section of responses)
Local News
October 18, 2017
THE CORPORATION OF THE
CITY OF WHITE ROCK
15322 BUENA VISTA AVENUE, WHITE ROCK, B.C. V4B 1Y6
MEETING NOTICE
Pursuant to the Community Charter Special and Closed meetings of Council have been called to begin at 6:00 p.m. on WEDNESDAY, OCTOBER 18, 2017.
DATE: MEETING TIME: LOCATION:
WEDNESDAY, OCTOBER 18, 2017 6:00 P.M.
WHITE ROCK CITY HALL BOARDROOM –
15322 BUENA VISTA AVENUE, WHITE ROCK BC
These meetings have been called to discuss items that are in accordance with Sections 90(1) (e), (g), (k) and 2(b) of the Community Charter:
(e) the acquisition, disposition or expropriation of land or improvements, if the council considers that disclosure could reasonably be expected to harm the interests of the municipality;

(g) litigation or potential litigation affecting the municipality;

(k) negotiations and related discussions respecting the proposed provision of a municipal service that are at their preliminary stages and that, in the view of the council, could reasonably be expected to harm the interests of the municipality if they were held in public; and

(2)(b) the consideration of information received and held in confidence relating to negotiations between the municipality and a provincial government or the federal government or both, or between a provincial government or the federal government or both and a third party.

Purpose:
Negotiations in regard to a municipal service
Date: October 17, 2017
October 17, 2017
Honey Truck Highway
Update October 18, 2017
Marine Drive re-opened yesterday afternoon. METRO Vancouver work crews remained on the scene as work continued on the waste pump house.
Midnight Saturday evening a problem developed at the Metro Vancouver sanitary pump station at Marine and Oxford streets on the White Rock waterfront. Yesterday sewage trucks were still parked along Marine Drive until the situation is resolved.
there has been no official statement to date from Metro Vancouver or the City of White Rock. Marine Drive has been cleaned up from the sewer spillage. And will remain closed from Oxford to Anderson street until the problem is under control.
Portable Protest
The Surrey School Coalition, wants the province to build two new schools in the city every two to three years.
It's made up of parents and the business community and expects an extra one thousand kids to enter the city's school system each year.
Specifically, it's calling for the province to build one new high school and one new elementary school every two to three years until all kids are sitting in permanent structures.
"We're currently asking for $175-million to get ten of our schools out of crisis," says parent Lisa Garner with the group, which wants a total of $374-million set aside to deal with this in the coming years.
The group has planned a protest for Earl Marriott Secondary on 16th Avenue to be held 12 noon - 2 p.m. Saturday October 28th.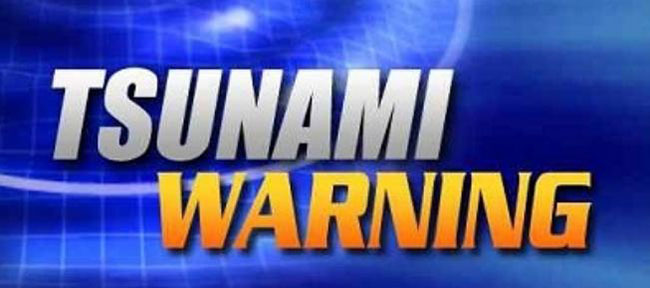 Semiahmoo First Nation will be testing their Mass Notification Emergency Siren and perform an evacuation drill on (Thursday) October 19, 2017, at 10:19 a.m.
We have been informed that they will use the Westminster Chime followed by a voice message: "This is a test, this is a test, this is a test only. An incident has occurred in your area. You are advised to leave this area. Do not return until directed to do so. Follow evacuation routes. This was a test, this was a test, this was a test only."
October 16, 2017
First Round - Everyone Played Nice
Sic of the seven Liberal leadership hopefuls came together yesterday at a banquet hall in Surrey. Terrace business woman Lucy Sager was not in attendance.
Generally speaking it was without controversy. The candidates in attendance laid out their platforms but for the most part did not stray or engage into any kind of war of words with their fellow candidates.
Prince George will host the next debate on Nov 4.
Leadership race details
When do BC Liberal members vote on a new leader?
Feb. 1, Feb. 2, and Feb. 3

How do they vote?
Online, with a telephone option

How does the voting process work?
Members will choose the new leader through a one-member, one-vote preferential ballot in which they rank as many or as few candidates as they'd like; with multiple candidates, there may be multiple counts.
Each electoral district is accorded 100 points.
Points are then allocated to contestants based on the ratio of a candidate's number of first-ranked votes to the total number of votes for a particular electoral district.
The total points that have been accorded to leadership contestants are then added together to create a "province-wide count."
The second count will see the leadership candidate with the least number of points on the province-wide count eliminated; that candidate's first-ranked votes are then distributed throughout the electoral districts according to members' second-ranked choices. The same process follows for future counts.
Any leadership contestant who is the first to receive more than 50 per cent of the points on a province-wide counted is elected leader.
How much does it cost to run for the leadership?
Nomination application fee: $500
Exploratory entry fee: $9,500 (this is refundable if the party's Rules Committee does not approve a candidate to run for the leadership)
Candidate participation fee: $15,000
Final candidacy fee: $25,000
Compliance deposit: $10,000 (this is refundable unless the candidate has been fined)
The nomination application fee, the exploratory entry fee and the final candidacy fee are all payable to the party on or before Dec. 29.
How much money can leadership candidates spend on their campaigns?
$600,000
Candidates are not allowed to use public resources, including travel budgets associated with their statuses as members of the Legislative Assembly.
Leadership candidates must report their campaign contributions on the fifth day of every month up to Jan. 5; on these dates, they have to pay 20 per cent of their contributions to the party.
At the end of their campaigns, leadership candidates must give the party any surplus between contributions received and the expenses they incurred.
Surrey Lockup
For those folks that use the Olympic Trail, 1,001 Steps and Christopherson Steps staircases to access Crescent Rock Beach, note that the gates will now be locked at 6 p.m. starting Mon., Oct. 16. The parking lot at Blackie Spit in Crescent Beach also closes at the same earlier time that runs until Feb 11 next year. DON'T GET LOCKED IN.
October 12, 2017
HEPNER & HORGAN team up against gang life in Surrey
As part of a strategy to take action on gang violence and make communities safer, the successful Surrey Wraparound (Wrap) program to keep at-risk youth out of gang life will receive ongoing annual funding from the Province, Premier John Horgan announced today.
"People deserve to feel safe and know that steady support is there to stop their kids from falling into a life of gang violence," Premier Horgan said. "As part of our commitment to tackle gangs and gun violence, today we're delivering stable, secure funding for a program that keeps at-risk youth out of gangs and makes our communities safer."
Wrap identifies youth who are at risk of joining gangs and connects them with outreach workers, teachers and police. The government doubled funding for Wrap to $500,000 in August 2017 to help eliminate the program's waitlist. Thursday's announcement makes annual funding of $500,000 for Wrap permanent.
"Surrey Wrap is about stopping the flow of young people into positions in the drug trade that open up when someone else dies or goes to jail," said Minister of Public Safety and Solicitor General Mike Farnworth. "By keeping youth out of gangs, we can stop this vicious circle and build a better future for our communities."
Geared to at-risk participants as young as 11, the Wrap program has reduced participants' negative police contacts by two-thirds. While Wrap has helped more than 500 families and youth over the last eight years, demand for the program has consistently been high. Recently, additional funding from the Province helped to reduce the waitlist by 65%.
......Meanwhile
Surrey RCMP continue to investigate the circumstances of the city's latest shooting. Last evening gunfire was exchanged between 3 vehicles in a quiet cul de sac in the Sullivan area of surrey. the incident occurred last night at 10:15 in the 15100 block of 60th avenue. There have been no reported shooting victims turning up at local hospitals. Two vehicles, a White Pickup truck, and a Dark coloured Sedan were stopped speaking to each other, when a Dark Coloured S.U.V. had pulled up, and shot at the other two vehicles. The Dark coloured S.U.V. was last seen heading southbound on 150th St.

Anyone with more information is asked to contact the Surrey RCMP at 604-599-0502. If they wish to remain anonymous, contact Crime Stoppers at 1-800-222-TIPS or www.solvecrime.ca

Purse Snatcher Held For Police
UPDATE - Charges Laid
White Rock resident Kevin Bradley HOWALD, 36 years, has been charged with one count of Theft Under $5000.00 with regards to the purse snatching last night in White Rock.
HOWALD has been released on conditions until his next court date October 26th, 2017.
White rock RCMP have reported a purse snatching incident Wednesday evening around 5:30 at the corner of Thrift Avenue and Foster street. The victim an elderly lady in her 90's was the victim of a snatch and run that left her upset but with no injuries. Two residents who saw the incident held the culprit until the RCMP arrived on the scene.
A charge of robbery is expected to be laid against a 36-year-old White Rock man in connection with the incident.
Night Owl
Local TERRI-LYNN WILLIAMS-DAVIDSON is joined by two founding members of the rock group CHILLIWACK for a very special concert October 29th at Blue Frog studio.
(keep up to date on all the entertainment news on the Semiahmoo Peninsula)
Gord Downie February 06 1964 – October 17, 2017
"One who walks amongst the stars"
GORD DOWNIE has passed away. DOWNIE slipped away last night surrounded by his friends and family. Let the tributes begin.
"Rock 'n' roll is not unlike love, you find it oddly strangely comforting that no matter how old you get, when it comes to matters of the heart, you're always 15 inside. I know an 85-year-old with boy trouble. That's a strange and comforting thing to me. As we move towards resolution and understanding and greater serenity in all aspects of our life, love's pretty elemental and that's nice to know. I think rock 'n' roll is the same. I don't pretend to understand it; it feels confusing and frightening and wonderful."
OFFICIAL STATEMENT
October 18, 2017

Last night Gord quietly passed away with his beloved children and family close by.
Gord knew this day was coming – his response was to spend this precious time as he always had – making music, making memories and expressing deep gratitude to his family and friends for a life well lived, often sealing it with a kiss… on the lips.
Gord said he had lived many lives. As a musician, he lived "the life" for over 30 years, lucky to do most of it with his high school buddies. At home, he worked just as tirelessly at being a good father, son, brother, husband and friend. No one worked harder on every part of their life than Gord. No one.
We would like to thank all the kind folks at KGH and Sunnybrook, Gord's bandmates, management team, friends and fans. Thank you for all the help and support over the past two years.
Thank you everyone for all the respect, admiration and love you have given Gord throughout the years – those tender offerings touched his heart and he takes them with him now as he walks among the stars.
Love you forever Gord.
The Downie Family
TNT - The Naked Truth
DON PITCAIRN nearly drove off the road when he saw construction workers out on the drained Serpentine Fen.
What's going on?
Good Idea
White Rock was home to the Sandcastle Competition. At the height of its popularity over 400,000 visitors flocked to the sandy tidal pools to observe the wide array of sandcastles and sand sculptures. Our waterfront shoreline is home to a large number of boulders called rip rap that shore up the rail line.
Why don't we create an international stone carving competition with a substantial prize money pot, this way it will attract world class artists. There would also be an entry fee to eliminate the less experienced carvers. Once completed we could leave the boulders on the beach or we could use a train crane and lift them out and place them throughout the city?
White Rock council currently has approved putting $20,000.00 on the table to get a Buskers Festival going in White Rock, which I am not saying is a bad idea, but I kind of like this idea a bit better and it most certainly would put White Rock on the International map
At the far end of West Beach near the eastern end of Semiahmoo Park there is a commemorative stone carving that has been there for years.
Video Of The Day
Coming Events
(click here to check out what else is on around town)
Joke Of The Day
Someone asked an old man, "Even after 70 years, you still call your wife
'Darling', 'Honey' and 'Love'. What's the secret ?
The old man replied, "I've forgotten her name and I'm too scared to ask."
The wife said, "I wish I was a newspaper, so I'd be in your hands all day."
The husband replied, "I wish that you were a newspaper too
so I would get a new one every day."
Thought For The Day
Tomorrow In THE SUN
Yell It Like It Is
It's Only News If You Read It Today