Canada's FIRST Internet Newspaper
Corry Kriticos photo
Where You Can Vacation & Be Home The Same Day

Local News
September 19, 2019
Charges Stayed
Charges of aggravated assault and assault with a weapon have been stayed against an RCMP officer who shot a man nine times during a confrontation in Surrey, B.C.
Documents released by British Columbia's prosecution service say while evidence shows Const. Elizabeth Cucheran fired the shots at 20-year-old Hudson Brooks, the law is clear that even the mistaken belief in the need to use lethal force is a complete defence.
The service says Brooks had consumed significant quantities of alcohol and cocaine when he was in the parkade at the Surrey RCMP detachment on July 18, 2015.
It says Brooks was shoeless and wearing only boxer shorts, and screamed "Kill you! Kill me! Kill you!" as he used his fists, knees and shoulder to hammer at the driver's door and windows of an officer's SUV.
The prosecution service says when other officers confronted Brooks, he charged Cucheran, who stepped backwards while firing at him until she tripped and Brooks fell at her feet then crawled on top of her.
It says Cucheran fired her weapon 12 times, hitting Brooks nine times and shot herself in the leg while she was on her back.
Initially, the Crown concluded that the shots the officer fired weren't legally justifiable.
"While there was no doubt she was entitled to use some degree of force to defend herself as Mr. Brooks approached, the Crown was satisfied she was not entitled to resort to lethal force as soon as she did," the prosecution service says in a statement.
But it said the evidence brought out at a preliminary inquiry significantly weakened the foundation of the Crown theory that a Taser provided a reasonable force option for the officer to use to try to stop Brooks.
It said testimony at the preliminary inquiry from experts meant the Crown was unable to prove that Cucheran's failure to use the Taser when Brooks initially attacked her resulted from "any blameworthy conduct" on her part.
"The Crown is now of the view that the evidence strongly establishes that resort to her firearm was entirely reasonable in the circumstances."
The prosecution service said it recognizes the case has attracted considerable public attention.
"The (service) also appreciates the importance of transparency in maintaining public confidence in the administration of justice, especially in relation to the use of lethal force by police officers."
PRESS RELEASE Canadian Press September 18, 2019
(Click here to read the full Stay of Preceedings)
SURREY COMMUNITY LEADERS "REPRIMANDED AND THROWN IN JAIL"…FOR A GOOD CAUSE
EVERYONE INVITED
l- r Tracey Redies/Gordie Hogg/Stephanie Cadieux

Metro Vancouver Crime Stoppers' annual "Jail & Bail" Friday, September 20th at Surrey Central City will make some noise - and raise some cash

The arrest warrants are still going out - and the public and media are invited to witness the proceedings as the judge's gavel pounds on Friday September 20th at Metro Vancouver Crime Stoppers' first-ever Jail & Bail in Surrey.

Some of Surrey's best-known business and community leaders will be locked in the Metro Vancouver Crime Stoppers County Jail to raise "bail" from their friends and colleagues.

Date: Friday, September 20
Time: 11:00 A.M. to 1:00 P.M.
Place: Central City Outdoor Plaza (near SFU Surrey), 13450 – 102 Avenue, Surrey, B.C.

VISUALS: Each of the "accused" will:
Be brought before our own hand-picked "honourable judges"
Have "trumped-up charges" read out publicly to each of them, and "bail" set
Be put behind bars - and can't come out until they raise their bail.

QUOTE: "Despite what some people think, we're not the police. We're actually an independent, non-profit charity that operates solely on funds raised," says Linda Annis, executive director of Metro Vancouver Crime Stoppers. "We appreciate any donation, and we're thankful for the participation of all those who've agreed to be our 'jailbirds' this year. The 'bail' they'll raise will help keep our 24/7 tips line and other anti-crime programs in operation for the benefit of everyone."

Everyone welcome to watch! Donations of any amount, from anyone, gratefully accepted at our Jail & Bail donations page, or in person at the event.

"THE DOCKET" – SURREY JAIL & BAIL
Among those being put behind bars


· Gordie Hogg, MP, South Surrey-White Rock t
· Tracy Redies, MLA Liberal Surrey-White Rock
· Stephanie Cadieux, MLA Surrey South

(click here for the full list)

September 18, 2019
Let's Get Cooking
Harley Chappell/Jan
Celebrity chefs came together recently for a fundraising dinner. The event organized by the FRIENDS OF THE PIER raised over $100,000.00 in their continued efforts to support the fundraising for the reconstruction of White Rock's infamous pier.
Friend of the Pier is working with the City to raise funds. To purchase a plank go to www.friendsofthepier.cominstallation of plank recognition is to begin shortly on the new section and will be completed during October, for the planks that have been purchased.
Friends of the Pier have over 200 planks purchased and committed so far. There will be a cheque presentation to the City sometime in October.
September 17, 2019
Final week to submit your ideas for Transport 2050

Metro Vancouver residents have only seven days left to share their big ideas for Transport 2050 – the blueprint for the next 30-years of transportation in the region. The first phase of engagement currently has input from every regional municipality and over 2,000 ideas have been submitted.

"Long-term transportation planning is critical to the prosperity and livability of our region," says TransLink CEO Kevin Desmond. "The planning for many big projects like the Canada Line, Evergreen Extension, and RapidBus routes began in Transport 2021 – which was written in the early nineties. Transport 2050 is our largest engagement ever and a real opportunity for every person to help shape the long-term future of Metro Vancouver."

Transport 2050 will create a 30-year vision for all transportation of people and goods throughout the region. TransLink is asking for input from everyone – whether they mostly drive, walk, cycle, or take transit.

Residents are encouraged to share:
What they value about living in the region
Ideas on how to improve or expand transit
Ideas on the future of transportation
Opinions on emerging modes of transport including automated, connected, electric and shared mobility such as ride-hailing, car sharing, and shared micromobility options like e-bikes and e-scooters

The Transport 2050 engagement team has reached communities in every regional municipality since engagement launched in May. The survey is available online in English, Simplified Chinese, Traditional Chinese, and Punjabi.

The first phase of Transport 2050 ends on Sunday, September 22. TransLink will then review the data and early next year will present packages of projects, policies and programs to the public to help evaluate the tradeoffs.

More information:
Transport 2050 survey (English)
Transport 2050 survey (Simplified Chinese, Traditional Chinese)
Transport 2050 survey (Punjabi)

September 15, 2019
Saddle Sore
Katie and Jewel Keca
Yesterday afternoon sisters KATIE and JEWEL KECA slowly rode their horses down the street in Crescent Beach. The two riders eased their mounts into the Pacific Ocean which marked their cross country trip on horseback.
The sisters began this ride by crossing the country in sections. The final stage brought them through the Rockies this summer, at times riding 12 hours a day.
The sisters ride raised money for the Lions Foundation of Canada Dog Guides. Information about their cause, and their blog full of photos and stories, can be found here.
(click here for more information on the Guide Dog charity)
Fatal Motor Vehicle Collision -152 Street and 56 Avenue (Highway 10)

Last evening (Saturday) at approximately 10:34 pm, Surrey RCMP responded to a collision at the intersection of 152 Street and 56 Avenue (Highway 10). 
Upon arrival members determined that this was a pedestrian struck collision and the pedestrian was pronounced deceased on scene.

Traffic in the area will be affected for an undetermined time as officers continue their investigation. 
The entire intersection of 152 Street and Highway 10 will be shut down in all directions with traffic being diverted prior to the intersection. 
The public are requested to avoid the area until further notice.
The investigation into the collision is in its early stages. Investigators are seeking witnesses who observed the collision, or who observed the vehicle prior to the collision, to contact the Surrey RCMP. Investigators are also seeking any available dash-cam video.

Anyone with more information about this incident, who has not yet spoken to police, is asked to contact Surrey RCMP at 604-599-0502, or Crime Stoppers if you wish to remain anonymous at 1-800-222-TIPS or www.solvecrime.ca.
September 13, 2019
Join your friends and neighbours for the official Pier re-opening Saturday 12 noon.
NOTE; The ceremony will be held next to the actual white rock.
Night Owl
This Weekend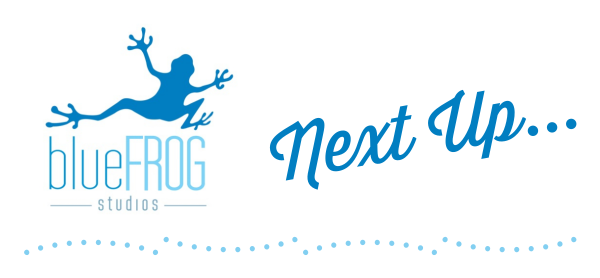 (get your tickets today - check out all this week's entertainment listings)
Health
Hour back pain may be due to wearing the wrong shoes.
TNT The Naked Truth
Don Pitcairn
Don't Fear Colebrook
Colebrook Road..., the name always brings with it a sense of apprehension and dread.
Chesney's Chestnuts
Bill: Where did you get that gold watch Joe?
Joe: I won it in a race.
Bill: How many people participated in it?
Joe: Three, a policeman, the owner of the watch, and me!
Thought for the Day
Video of the Day
"Take a load off Annie"
Community Calendar
Starting September 19.
Question & Answer Sessions with SS/WR NDP candidate Stephen Cozier will be held every Thursday 7:00-8:00pm at his constituency office:
unit #120, 1702 152nd St. in Semihamoo Mall. Everyone welcome.
(click here for more community events)
Tomorrow In THE SUN
Weekend Update
You don't want to miss this upcoming sale at the Peace Arch Hospice Society Thrift Store this Sunday, September 22. 50% off everything in the store!
All proceeds from the Thrift Store benefit our organization, which allows us to offer our programs and services free of charge to your community to help them in their greatest time of need.
It's Only News If You Read It Today