"Today, we are reporting 500 new cases, for a total of 62,412 cases in British Columbia.
"There are 4,345 active cases of COVID-19 in the province. There are 320 individuals currently hospitalized with COVID-19, 66 of whom are in intensive care. The remaining people with COVID-19 are recovering at home in self-isolation.
"Currently, 6,905 people are under active public health monitoring as a result of identified exposure to known cases. A further 55,564 people who tested positive have recovered.
"Since we last reported, we have had 125 new cases of COVID-19 in the Vancouver Coastal Health region, 216 new cases in the Fraser Health region, 32 in the Island Health region, 91 in the Interior Health region, 35 in the Northern Health region and one new case of a person who resides outside of Canada.
"To date, 98,125 doses of COVID-19 vaccine have been administered in B.C. The BC Centre for Disease Control (BCCDC) has daily immunization data, including information on each health authority, on the COVID-19 dashboard: www.bccdc.ca
"There have been 14 new COVID-19 related deaths, for a total of 1,104 deaths in British Columbia. 
The Province of British Columbia has formally extended the provincial state of emergency, allowing health and emergency management officials to continue to use extraordinary powers under the Emergency Program Act (EPA) to support the Province's COVID-19 pandemic response.
The state of emergency is extended through the end of the day on Feb. 2, 2021, to allow staff to take the necessary actions to keep British Columbians safe and manage immediate concerns and COVID-19 outbreaks.
's Buddy Holly Show from 2019 will keep you on your feet in your own "Surf Ballroom". Zach engages with high Octane renditions of Buddy's classic hits: Peggy Sue, That'll Be The Day, True Love Ways, Rave-on, Everyday, Oh Boy and the list goes on. Celebrating the life and music of legendary rock n' roller, Buddy Holly whose life was cut tragically short by a plane crash in 1959.
Stream Saturday Jan. 23 at 7 pm. Visit Blue Frog Studio's website for your virtual ticket
Local News
January 21, 2021
Monday - White Rock Council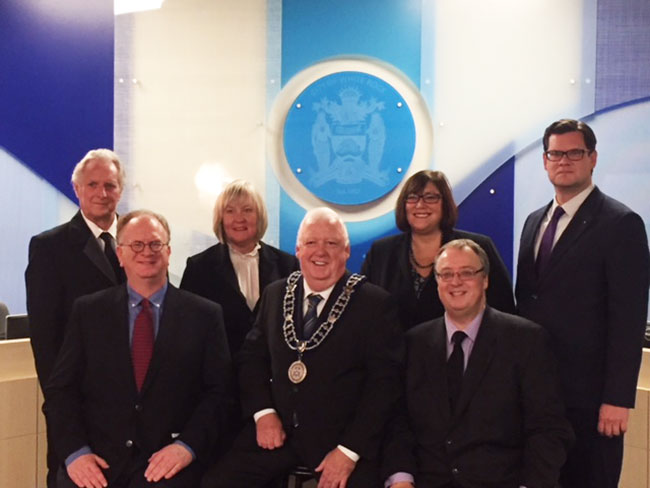 Have you ever wondered how your tax dollars are spent by the city of White Rock? MOnday the first process of creating next year's operating budget gets underway.
(5: 00 p.m. FINANCE AND AUDIT (click here)
Corporate report dated January 25, 2021 from the Director of Financial Services titled "2021-2025 Draft Financial Plan".
RECOMMENDATION

THAT the Finance and Audit Committee:

Receive this report for discussion on the proposed 2021 – 2025 Draft Financial Plan: 
Endorse the presented Draft 2021 – 2025 Financial Plan figures and assumptions or provide direction on amendments to be made; and
Direct staff to proceed with the next steps in the Financial Planning process notifying the public of the opportunity for public comments, including requesting written comments or questions, based on the information presented in this corporate report, or as amended.
7:00 p.m. - Regular Council Meeting (click here for agenda)
Let's Hear It!
Do you think there is a dangerous corner near your home? Is the speed limit on y our street too high? Do you have parking problems in your neighbourhood?
Have your say on Transportation in White Rock! Your opinion on how to improve infrastructure for walking, cycling, transit and driving in the City will help develop a Transportation Master Plan.
January 20, 2021
Around Town
New hotel and convention centre complex to replace Pacific Inn Resort in South Surrey
There are far more ambitious plans to renew the hotel and meeting facilities at Pacific Inn Resort in South Surrey. There will also be a four-storey convention centre with 41,200 sq. ft. of conference and meeting space — more than four times the space of the existing building.
DoubleTree by Hilton was announced as the hotel's new post-renovation brand, and they have been retained as the brand for this latest redevelopment concept.
At the time of the "Pink Palace" property's closure to guests in October 2018, the hotel operator indicated the complex would undergo an extensive interior and exterior renovation at a cost of $28 million.
The City of Surrey is in the early stages of reviewing a rezoning application to turn the 4.8-acre site at 1160 King George Boulevard into two new hotel buildings reaching 10 storeys and six storeys.
The beautiful sunshine the last two days in TWHE ROCK has afforded us a walk around our city by the sea to see what's new. SEMIA the tower located @ George Street and Thrift Avenue is close to opening for occupancy. Workers recently installed a giant piece of public cart at the entrance to the building.
ON the waterfront ALEBRIJES is the name of the newest addition to the dine out landscape along Marine Drive. Blessed with one of the most spectacular ocean views the restaurant will focus on Mexican food and drinks. The owners of ALEBRIJES also open Mexican restaurants in Abbotsford, Langley and Coquitlam in addition to operating a large Mexican food production warehouse in Abbotsford from where they have supplied Mexican dinners and supplies to other Mexican restaurants in the Lower Mainland. ALEBRIJES opens this weekend.
Vancouver's PORTE Realty which owns a number of 70's style apartments in White Rock is constructing a 6 storey rental building on Johnston Road in South Surrey, next door to the South Surrey library. One would assume if the market dictates a strong response to this new building PORTE will no doubt consider future developments on the Semiahmoo Peninsula.
January 19. 2021
No Conflict
A resident of Langley Township was so concerned about members of Township Council taking contributions from developers then sitting in judgment of applications before council by said developers, has had his petition denied by the Supreme Court of British Columbia.
The challenge had many members of councils throughout the Lower Mainland sitting on pins and needles, as it is a very common practice for candidates for local councils, filling their campaign jars with tens of thousands from developers.
Mark Underhill, representing 10 Township voters, argued in favour of a petition to the court to remove Mayor Jack Froese, Councillors Bob Long and Blair Whitmarsh from office. The petition also named former Coun. Angie Quaale, who lost her seat in the 2018 election.
Municipal elections should be 100% publicly funded. No developer money, declared or otherwise. Municipal elections do not need to be expensive - private money is not required to make them happen.
(read the full story in the local Langley paper paper)
January 18, 2021
Semiahmoo Nation's CHIEF CHAPPELL Speaks Out
Harley Chappell
The Semiahmoo reserve nestled between White Rock and the Peace Arch border crossing is about to get clean, fresh water after living with a boil water advisory since 2005. And with it comes new hope for the growth of the community and its economy.
"It's time to bring our community back, develop a community core, housing, community centres, a longhouse, a canoe shed, to rebuild a community and a nation."
Chappell, who lives in Chilliwack on the Skowkale First Nation with his wife, said he hopes to move back when housing is available for his family.
(Read the full story in THE PROVINCE - CLICK HERE)
January 16, 2021
You're Up!
We want to hear from you! An Official Community Plan (OCP) is the city's blueprint for managing change to achieve our shared goals. It contains policies that guide Council's 'land-use' decisions for where and how we grow in the future, helping to conserve what we love about the city as well as improve the quality of life for current and future residents. The OCP Review seeks to ensure that this important policy document is in alignment with the values, priorities, and aspirations of the community. While not all communities have OCPs with policies that guide building heights, it is recognized as an important topic in White Rock and is currently in our OCP; re-examining the policies for this important issue is part of the OCP Review.
This survey builds on feedback that was provided in Phase 1 of the OCP Review, and presents options for revising the maximum building heights in the OCP for three areas in the community: the primarily apartment neighbourhoods east and west of the Town Centre (the "Town Centre Transition" areas), the "Waterfront Village" area (both West Beach and East Beach), and a section of the area east of Peace Arch Hospital. The map of these "Outside the Town Centre" areas, also included below, can be downloaded by clicking HERE(External link). 
Options for the Town Centre area itself (red area below) have been considered in a separate process, and more information about the Town Centre changes can be read in the staff report by clicking HERE. Future changes to the Town Centre development bylaws will be brought forward in Winter/Spring 2021.
*click here to register your thoughts)
January 15, 2021
White Rock Resident's Number Comes Up
White Rock resident Evan Monk got a surprise delivery last Thursday when an unexpected parcel showed up in the mail.
When he opened it, he discovered he is one of the Canadians randomly selected to take part in a nation-wide study by Statistics Canada to determine how many people have had COVID-19, and whether they had symptoms or not.
About 3,800 survey invitations are expected to be sent to B.C.
The questionnaire portion asks about COVID-19 exposure, experiences and symptoms. The finger prick kit allows for participants to leave spots of dried blood on a card that is then mailed back for lab testing.
Monk plans on taking part, and is interested to learn his antibody testing results. ."
The federal government has invested $7 million dollars in the study through the COVID-19 Immunity Task Force. Only people who receive the survey kits are able to take part.
January 13, 2021
Marine Drive stabilization construction finishes in January
Construction to stabilize Marine Drive at White Rock's Waterfront will be finished at the end of January, weather permitting, with the closed portion of the eastbound lane at "the hump" reopening for traffic.
The City of White Rock is performing retaining wall stabilization and road improvement works on Marine Drive between Johnston Road and Cypress Street. The work includes installing micro piles and reconstruction of the roadway, curb and sidewalk on Marine Drive between Johnston and Cypress.
An investigation of the metal bin walls located on the slope below Marine Drive was included in the scope of this project.
The project's geotechnical engineer recommended that the bin walls be strengthened within five years. Future failure of the bin walls could result in materials sliding down the slope onto the railway and Promenade below. 
City Council awarded $500,000 to the companies finalizing the Marine Drive stabilization project to repair the bin walls as part of the current project.
Temporary Roadwork
The contractor will schedule temporary roadwork repairs in January and return in March to repave the road for the final product.
For more information, visit whiterockcity.ca/marinedriveproject 
First Nations Acknowledgment Shot Down
Jack Hundial
First time Surrey councillor JACK HUNDIAL tried to put forward a motion at Surrey's Monday council meeting to acknowledge the meeting was taking place on the land of the traditional territories of the Semiahmoo, Katzie, Kwikwetlem, Kwantlen, Qayqayt and Tsawwassen First Nations.
The motion dies on the floor as the remaining members of Mayor DOUG MCCALLUM'S SURREY FIRST COALITON OF COUNCILLORS ALLL LOCK STEP VOTED AGAINS THE MOTION.
Councillors BRENDA LOCKE, STEVEN PETTIGREW and LINDA ANNIS voted in support but the motion fell to a 5-4 vote against.
Editor's Note - White Rock council has acknowledged our First Nations neighbours the Semiahmoo people at the beginning of every public meeting including all council meetings.

To listen to councillor HUNDIAL and LOCKE discuss Monday's council meeting (click here)
Peace Arch Hospital Director Accused Of Jumping Vaccine Queue
Two hospital directors and two other Fraser Health staff members are being accused of jumping the queue and receiving the COVID-19 vaccine ahead of front-line health workers in B.C
A director at Peace Arch Hospital in Surrey, whose colleagues tell Global News is not involved in day-to-day direct patient care, ultimately received one of those doses. That director's son and son-in-law, who work at the hospital as a porter and a screener, respectively, also received doses before many front-line workers did.
Days later, another director assisting with an on-site immunization clinic at Peace Arch also received one of the leftover vaccine doses. Public health officials had recommended that director receive the vaccine, sources told Global News, but the reason why was not shared.
Fraser Health confirmed in an email to Global News that three family members — the Peace Arch director and her son and son-in-law — were vaccinated in December. A spokesperson said regional staff regularly reaches out to "priority staff" in the instance of leftover doses to avoid vaccine wastage.
When asked if any other directors, board members or their relatives have received the COVID-19 vaccine ahead of front-line workers, Fraser Health would only say no other members of its "senior executive team" had.
Health
EVE LEES starts a new year with a "simple" message on health.
TNT The Naked Truth
Don Pitcairn
Mayor Doug McCallum is on record as saying the City of Surrey is "a leader in dealing with First Nations, they welcome me a lot." 
Considering how the SSC shot down a chance to recognize First Nations, advance indigenous reconciliation and address race relations, I think it's safe to say that the chief politician in Surrey speaks with a forked tongue.