| | | | | | | | | |
| --- | --- | --- | --- | --- | --- | --- | --- | --- |
| | June 12, 2021, 8:15 pm | | | | | | Advertisments | |
Canada's FIRST Internet Newspaper
Where You Can Vacation and Be Home The Same Day
Going To The Beach Today?
Tide Table for White Rock/Crescent Beach

Latest Figures - Friday June 11, 2021
Dr. Bonnie Henry, B.C.'s provincial health officer, and Adrian Dix, Minister of Health, have issued the following joint statement regarding updates on the COVID-19 response in British Columbia:
"Today, we are reporting that 75.1% of all adults in B.C. and 73.1% of those 12 and older have received their first dose of a COVID-19 vaccine. In total, 3,893,581 doses of Pfizer-BioNTech, Moderna and AstraZeneca COVID-19 vaccines have been administered in B.C., 497,932 of which are second doses.
"Of the new cases, 11 are in the Vancouver Coastal Health region, 107 are in the Fraser Health region, 13 are in the Island Health region, 39 are in the Interior Health region and 10 are in the Northern Health region.
Dr. Bonnie Henry, B.C.'s provincial health officer, and Adrian Dix, Minister of Health, have issued the following joint statement regarding updates on the COVID-19 response in British Columbia:
"Today, we are reporting that 75.1% of all adults in B.C. and 73.1% of those 12 and older have received their first dose of a COVID-19 vaccine. In total, 3,893,581 doses of Pfizer-BioNTech, Moderna and AstraZeneca COVID-19 vaccines have been administered in B.C., 497,932 of which are second doses.
"We have had 180 new cases of COVID-19, including five epi-linked cases, for a total of 146,176 cases in British Columbia.
"Of the new cases, 11 are in the Vancouver Coastal Health region, 107 are in the Fraser Health region, 13 are in the Island Health region, 39 are in the Interior Health region and 10 are in the Northern Health region


During the Corona-virus (COVID 19) pandemic we will endeavour to keep you informed to what is taking place in our community of White Rock and South Surrey/
If you see or hear about someone or an organization that is doing good in our community please forward the information to me.?
Thank You
David Chesney/Publisher
email - editor@whiterocksun.com
Recipe of the Week
One of the biggest recipe fails is homemade salsa.
Follow the simple guidelines for this pico de gallo and you will be the talk of the party.
Local News 
June 12, 2021
Help locate missing female- Dooris Raad
Surrey RCMP are requesting the public's assistance with locating a missing 27-year old female last seen around Ocean Park.
Dooris Raad was reported missing on June 7, 2021. She was last seen On June 2, 2021 in the area of 128 Street and 16 Avenue.  Police and family are concerned for Dooris Raad's well-being due to the length of time she has been out of contact. 
Dooris Raad is described as a tan female, 5'2, 110lbs., with black hair and brown eyes. She was last seen wearing a black jogging suit. She may be wearing a dark blue Lululemon windbreaker jacket.
Anyone with more information is asked to contact the Surrey RCMP at 604-599-0502. If you wish to make an anonymous report please contact Crime Stoppers at 1-800-222-TIPS or 
www.solvecrime.ca
.
Trapped vehicle punctuates neighborhood concerns for safety
Surrey RCMP is reminding the public to follow current bylaws related to the use of parks and outdoor spaces in Surrey.
Crescent Beach in particular, has been an area of concern. Residents have raised several concerns regarding fires on the beach, and unsafe driving through the neighborhood. Surrey RCMP also responded to noise complaints stemming from late-night beach parties.
In response to the uptick in calls for service to the Crescent Beach area, Surrey RCMP has increased patrols. On June 3, 2021, Surrey RCMP frontline officers and Surrey RCMP Traffic Unit conducted targeted traffic enforcement that resulted in approximately 300 vehicle checks and 20 violation tickets were issued for a variety of motor vehicle act offences, and two people were arrested for weapons offences.
The public is also reminded that the Blackie Spit parking lot closes and will be locked after 10:00 pm. Last week, a car became lodged between boulders after the driver attempted to retrieve his vehicle after hours by driving through the pedestrian walkway.

Under current city bylaws, campfires are not allowed on Crescent Beach, individuals lighting fires may be subject to a $200 fine.
Crescent Beach is a one of Surrey's most popular attractions, says Constable Sarbjit K. Sangha, Media Relations Officer for Surrey RCMP. We want to ensure that individuals enjoy their time at the beach, but also ask everyone to respect area residents through abiding by current bylaws, and traffic regulations.
Pro-active patrols by Surrey RCMP in the Crescent Beach area will be on going throughout the summer.

Monday White Rock Council Schedule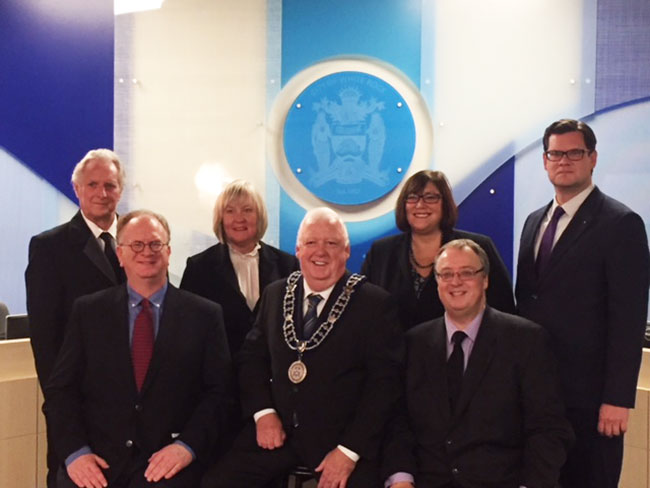 5:00 p.m. CLOSED IN CAMERA meeting
City of White Rock's 2020 Annual Report meeting on June 28  
The City of White Rock's 2020 Annual Report is now available for public review on the City's website or in print in the community.  
The report includes a summary of 2020 milestones, a progress report on the revised 2021-2022 Council Strategic Priorities, financial reporting, and statements from the City's Mayor and Chief Administrative Officer. It can be found at whiterockcity.ca/annualreport.
In line with B.C.'s Community Charter, municipalities must produce an annual report that states their goals and objectives for the coming year and demonstrates what progress has been made toward the previous year's goals and objectives.
The City invites comments or questions about the Annual Report by phone-in during the meeting or in writing. The Annual Report public meeting takes place during the Regular Council Meeting on 
June 28, 2021 at 7 p.m. The link and agenda will be posted on this web page.
June 11, 2021
Love Where You Live
Surrey, BC – Summer is coming to Surrey, and so are new Street Banners! These colourful new designs are an upbeat way to celebrate Surrey's outdoor public spaces this summer, as each colourful design represents themes from each community.
"Each year, the City of Surrey Banner Program installs over 1600 street banners on street poles across the City," said Mayor Doug McCallum. "Look above your head for new Town Centre street banners designs in Newton, Cloverdale, Fleetwood, Guildford and Semiahmoo. In combination with this year's Love Where You Live clean-up events, these banners are a way to beautify City streets, while also celebrating local artwork."
The Town Centre banner program commissions local artist to create unique designs that can be found in the vicinity of significant arts and culture facilities.  This year's design was created by Surrey artist Nicoletta Baumeister, entitledSeed/Flower/Fruit/Vegetable. Baumeister's design is built on a geometric framework of overlapping circles referred to as the "Seed of Life". The structure of all fruits and vegetables, including their seeds and flowers, are to be found in this design. Moreover, the overlapping elements represent commonality and communication: the building blocks of trust.  
Banner designs are updated every two years, and previous year's banners are up-cycled or recycled.  Schools and non-profits can request old banners from the City of Surrey for use in non-profit activities by contactingneighbourhoodteam@surrey.ca. Community groups interested in sponsoring their own local banners can also reach out to the City of Surrey for more information on how to get involved in the Community Banner program.   
To learn more about Surrey's beautification and enhancement programs and the Love Where You Live campaign, visit surrey.ca
Looking to spend some time at the beach this summer? Paddle board rentals are now available at the waterfront throughout the summer.
June 10, 2021
Whale Off Starboard Bow
Residents on the hillside in White Rock, as well as boaters, kayakers and paddle boarders have been lucky to see migrating grey whales moving through Semiahmoo Bay over the past week. If you are near the waterfront today watch closely for their water spouts.
June 09, 2021
White Rock RCMP Release May Enforcements
There were 197 Traffic Enforcement Contacts on Marine Drive during the month of May
North Bluff saw 62 police responses.
As a resident of White Rock, I oppose the Summer Marine Drive Westbound Lane Closure decided by City Council on May 10, 2021:
• There was no consultation with the residents of White Rock, namely those living on Victoria and Columbia Avenue and Maple Street. They will be directly and negatively impacted by a significant increase in traffic (250+ vehicles/hour during peak).
• Increased vehicular traffic on Victoria Avenue and Maple Street is a serious safety concern; inadequate sidewalks for pedestrians and emergency service vehicles (Fire and Police) will be impeded with slower response times. Ash Street is a major pedestrian walking pathway with no sidewalks leading to the stairs at East Beach. "The Marine Drive lane closures are not recommended due to potential safety concerns described, impacts on residents, reduction in available parking spaces for visitors, logistical challenges for loading restaurant supplies and unbudgeted costs". (See report by Jim Gordon, White Rock Director of Engineering, to Mayor and City Council dated April 26, 2021).
• Rushed notice. White Rock residents were notified by letter dated June 1st, 2021 (received June 3rd) to prepare for detour starting on June 7th, 2021.
• Clogged arteries will divert traffic to laneways and smaller streets (Victoria and Marine Lane, Balsam, Finlay, Fir and Ash Street and Johnston Road) and will equate to increased climate change implications.
• For the restaurants of Marine Drive, indoor and outdoor dining is now allowed with capacity limits based on physical distancing requirements and other rules in British Columbia negating the need for the Marine Drive Westbound Lane Closure. I support these restaurants with my patronage.
• Canadian Federal Government have already provided financial relief to White Rock restaurants through CERB and low interest rates.
The solution is to maintain the existing two-way traffic on Marine Drive. By signing this petition, you support this measure. Please feel free to sign and return the petition to me at k.sean.graham@gmail.com or private message me for further details.
( or simply print off a copy of this petition, have your neighbours sign it and forward to - whiterockcouncil@whiterockcity.ca
June 08, 2021
Property Taxes are due by July 2,2021. Effective 2021, homeowners no longer apply for the home owner grant through the City.
Everyone now applies directly to the Province of BC using their new online system.
Apply at gov.bc.ca/homeownergrant or call 1-888-355-2700 to speak with an agent.
First Out Of The Gate
ULI'S a popular eatery on White Rock's West Beach area has now completed construction of their "on road" patio.
If the city is able to inspect the patio by this weekend to assure the renovations meet the city's safety guidelines TYSON BLUME owner of ULI'S is hopeful he will be able to serve food and drinks on the newly expanded patio this weekend.
On East Beach construction of a patio for ZAPPOTECA proceeded in earnest last evening. The city is ever hopeful the other 18 patios that committed to the trial program will soon begun construction on their patios.
The trial program will only run until the Canada Day weekend when it will be reviewed by the city of White Rock. If the Province of BC returns dine in capacity to normal after the Canada Day long weekend, White Rock council in a vote of 5-2 have indicated the road closure and patios will be removed.
June 07, 2021
It's Done - Marine Drive Is Now One Way
Marine Drive East Beach looking west
Work crews were finishing up the installation of traffic barriers early this morning along Marine Drive. White Rock council in a vote 6-1 approved the move at the urging of the head of the White Rock BIA and a waitress/rep from PRIMO'S Mexican restaurant on west beach.
Marine drive West Beach looking east
Initially 20 restaurants indicated they wished to participate in the program of offering them extra patio space by closing the north lane of Marine Drive along the popular dining strip. Late last week the city learned only a few restaurants will be ready to go this week as they wrestle with the safety guidelines the city issued to the restaurant owners last week.
Officials will be watching the situation closely this week. Last Monday (May 31) y at the regular council meeting the initial closure which was scheduled to run through to after the labour day weekend in September, council changed their minds and have now only agreed to the closure until the Province opens up indoor dining back to the regular capacity which may be as soon as Canada Day (July 01)
A resident living on East Beach drove the newly created chicane this morning. His concerns about being able to park in the lot next to Bernard Charles Memorial Park will be solved once the work is finished and the cones removed.
What Is STEP 3?
STEP 3 Reopening - Review due July 01, 2021
Step 3: Earliest start date July 1
The criteria for moving to Step 3 is at least 70% of the 18+ population vaccinated with dose 1, along with low case counts and declining COVID-19 hospitalizations. 
The earliest date we move to Step 3 is July 1.
No group limit for indoor and outdoor dining

Liquor service restrictions lifted

Bingo halls, casinos and nightclubs can operate with a limited capacity
Businesses must operate based on a new sector COVID-19 Safety Plan.
White Rock Weeps
Children of White Rock elementary on Johnston Road have joined the legion of Canadians who were shocked, horrified and dismayed with last week's news a grave with 215 bodies of children has been discovered at the now decommissioned residential school in Kamloops.
The makeshift memorial is located rather ironically at the base of the rotting totem pole which is located on the west side of the school's playground along Johnston road. The city of White Rock and the Surrey school board have been well aware of the sad state the totem pole is in, yet nothing has been done.
Christy Fox photo
A pop up memorial also appeared on a beach on Canada's Longest Pier in White Rock.
White Rock Elementary Seismic Upgrades Completed
The province of British Columbia has now completed seismic upgrades for White Rock elementary. These investments in student safety are part of the Province's work to accelerate the Seismic Mitigation Program and provide seismically safe schools for every B.C. student as quickly as possible.
Since September 2017, the Province has announced more than $1.1 billion for seismic upgrades or replacements at 56 B.C. schools. This gives more than 30,000 students a safer place to learn, with more to come.
"Each school that receives these improvements means hundreds of young lives will be protected in the event of an earthquake," said Rachna Singh, MLA for Surrey-Green Timbers. "The people in our community deserve this level of protection for their children, and that's why our government is moving so quickly to better protect students and staff during a seismic event."
In Surrey, nearly $450 million has been invested in 26 major projects over the past four years. This includes new and expanded schools, seismic upgrades and land purchases for future schools that will support students now and for years to come.
Video of the Day 


Chesney's Chestnut
A Scout Master was teaching his boy scouts about survival in the desert.
"What are the three most important things you should bring with you in case you get
lost in the desert?" he asked.
Several hands went up, and many important things were suggested such as food,
matches, etc. Then one little boy in the back eagerly raised his hand.
"Yes Timmy, what are the three most important things you would bring with you?"
asked the Scout Master.
Timmy replied: "A compass, a canteen of water, and a deck of cards".
"Well" answered Timmy "the compass is to find the right direction, the water is to
prevent dehydration..."
"And what about the deck of cards?" asked the Scout Master impatiently.
"Well, Sir, as soon as you start playing Solitaire, someone is bound to come up
behind you and say "Put that red nine on top of that black ten".
Thought for the Day
Tomorrow in The Sun
Sunday Funnies
It's Only News - If You Read It Today