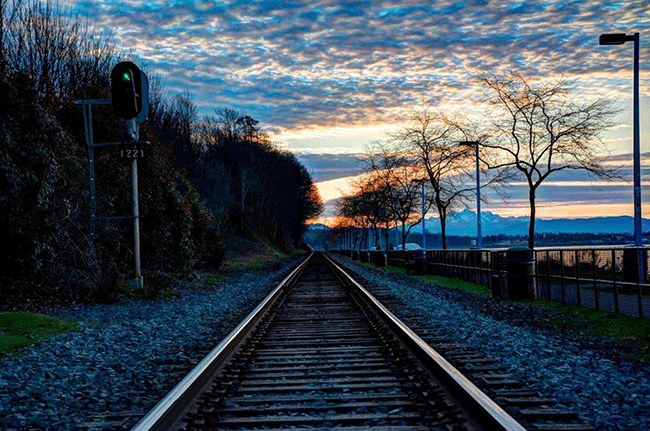 Where You Can Vacation & Be Home The Same Day
T.N.T.
The Naked Truth
Who's running in the upcoming Provincial election? And where they are running?
DON PITCAIRN has some of the answers and a little inside info.
Local News
September 26, 2016
Two persons found with gunshot injuries in South Surrey
Surrey RCMP were called to a home in the 4200 block of 152 Street after learning of an adult male and female suffering from gunshot injuries. The male and female are associated to the residence in which they were located. Both victims were transported by land ambulance to a regional trauma hospital to be treated for their apparent non life-threatening injuries. This event appears to have been a targeted event.
Surrey RCMP have the area secured for the investigation. Surrey Serious Crime investigators are on scene. Lower Mainland Forensic Identification Section is on scene gathering evidence to advance the investigation.
Anyone with more information is asked to contact the Surrey RCMP at 604-599-0502 or Crime Stoppers, if they wish to remain anonymous, at 1-800-222-TIPS or www.solvecrime.ca.
Released by:
Surrey RCMP Watch Commander
NOTE: Media interviews will be available during regular business hours by calling the Surrey RCMP Media Unit.
Royal Watch
Monday September 26 Official Schedule
Travel by air from victoria to Bella Bella - First Nations Ceremony
Government House - Victoria 8 p.m. private ceremony honouring Canadians who have made a difference.
September 25, 2016

Memorial Park Open House Session 2

The Memorial Park Open House: Session 1 took place on September 14 and displayed various working draft concept designs.
Save the date! The Memorial Park Open House: Session 2 will take place on September 27 and provide further opportunities to share your ideas and provide feedback.
September 24, 2016
Too Close For Comfort
Washington state police continue their manhunt today for a man who walked into MACY'S in the Cascade Mall last evening (located between Bellingham and Seattle) and opened fire with a high power rile killing 4 women and 1 man. The suspect is considered armed and dangerous.
The lone gunman according to witnesses walked in to the busy store at 7 p.m. and opened fire with a high powered rifle before leaving on foot. The police have not released any information on the motivation for the random attack.
The mall is a popular destination for cross border shoppers from British Columbia.
Image of shooter released by Washington police.

Update on Washington State mall shooting
Person of interest has been arrested following mall shooting in Burlington, Washington last night. Five people were killed.
September 23, 2016
Cops For Cancer Coming To White Rock
Greater Vancouver and the Fraser Valley RCMP members will join fellow riders from law enforcement and emergency service agencies throughout the region on a grueling nine-day ride covering 800 kilometres.
Tour de Coast ride will be staged September 21-29, and will take riders from Maple Ridge to Pemberton. The Tour de Valley begins September 22-30 and will take riders on an 800 km trek north from Langley to Boston Bar, then south to Tsawwassen and White Rock rolling through White Rock Wednesday (September 28.)

Cops for Cancer tours support the Canadian Cancer Society and police officers raise money to participate in the ride. Donations go to leading pediatric cancer research that develops treatments and furthers research into childhood cancers. Donations also go to support Camp Goodtimes, which supports families living with cancer.
September 21, 2016
May I Have This Dance?
l-r MLA Amrik Virk/Surrey Mayor Linda Hepner/Skydance CEO David Ellison
Surrey Mayor LINDA HEPNER officially opened Surrey's major entry in to the North American film industry. SKYDANCE MEDIA'S founder DAVID ELLISON was on hand to sing the praises of the location and support industry in place. The new film studio will create 400 jobs for trades, production and technical staff.
The first major production set to begin filming at the end of this month will be ALTERED CARBON a NETFLIX series which will see the first episode directed by MIGUEL SAPOCHNIK who this past week picked up an EMMY for his work on Game of Thrones.
Future sound-stage for ALTERED CARBON'S street-scape depicting San Fransisco in the year 2516.
One of five sound-stages located in SKYDANCE that will be dedicated to filming ALTERED CARBON.
Mayor LINDA HEPNER at the launch noted Surrey has opened a film liaison office in Los Angeles headed up by STEVEN FUNK who was on hand at the official opening. To date this year Surrey has issued 150 film permits. If the rate continues the city will have doubled the number of productions filming in the city over last year.
September 20, 2016
Win A Free Whale Watching Trip For Two
White Rock Sea Tours has a very special offer. Win a pair of tickets (value $350.00) for a trip out to see the whales.
Simply visit White Rock Sea Tours FACEBOOK to enter.
Off The Record
GERRY O'DAY was a welcome guest in a lot homes in the Lower Mainland for a number of years. First as a disc jockey at CFOX-FM and later morning host for a number of years at CISL 650 playing the soundtrack of our lives.
Our "Lad In Ladner" RAY RAMSAY steps up to salute our friend and to wish him the best of luck on his nomination for Most Popular radio host at the upcoming B.C. Country Music Awards.
Recipe(s) of the Week
Looks just like any other grilled cheese sandwich right? Wait until re find out the recipe calls for NO bread.
We also have a great recipe for cabbage rolls. Time to use up all those veggies in your garden.
Coming Events
Social Justice Film Festival Friday
First United Church
15385 Semiahmoo Avenue,
(corner of Centre St. and Buena Vista Ave.)
White Rock, BC
604-531-4850

Tickets – by donation
(suggested​ minimum​ donation $5)​
Coffee – by donation, a cup of fresh roasted, organic, free-trade coffee generously provided by Al Nemeth of Holy Smoke Coffee.

Each film will be accompanied by a community resource person. Come and engage in a meaningful dialogue after the film.
(click here for more upcoming community events)
Joke Of The Day
John and Tony were in the bar, pondering over Tony's problems. "Andrea and I want to get married," said Tony, "but we can't find anywhere to live."
"Why don't you live with Andrea's parents for a while?" suggested John.
"We can't do that," said Tony, "they're living with their parents for a while too."
Video Of The Day
Thought For The Day
Tomorrow In THE SUN
WRBS Show Announcement
It's Only News If You Read It Today