Where You Can Vacation And Be Home The Same Day
TNT The Naked Truth
Don Pitcairn
DON PITCAIRN spends a lot of time driving during his average work day. He has seen it all, well he thought he had, until.......
Local News
January 16, 2017
Tonight - Council Agendas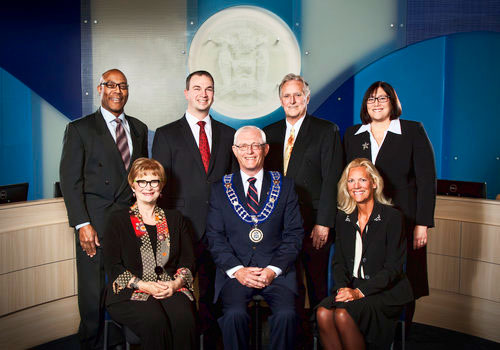 A PUBLIC HEARING of CITY COUNCIL will be held in the City Hall COUNCIL CHAMBERS on MONDAY, JANUARY 16, 2017 at 7:00 p.m.
Official Community Plan Bylaw 2008, No. 1837, Amendment No. 21, (1293 Best Street, 15374 Roper Avenue and 15382 Roper Avenue), 2016, No. 2119

White Rock Zoning Bylaw, 2012, No. 2000, Amendment (CD-54 – 1293 Best Street, 15374 Roper Avenue and 15382 Roper Avenue) Bylaw, 2016, No. 2120

CIVIC ADDRESS: 1293 Best Street, 15374 Roper Avenue and 15382 Roper Avenue (Oviedo)
Regular Council meeting to follow. (click here to read agenda)
Surrey Council
New Amigo In Town
South Surrey/White Rock has a great new Mexican restaurant. AY CHIHUAHUA open for lunch and dinner. Located next door to Starbuck's and The Rialto cinema on Johnston Road. The tamales are to die for.
Open daily for lunch and dinner. (Closed Sunday)
January 13, 2016
Hang On They're Coming Back This Summer!
You can stop asking when THE SNOWBIRDS will be coming back to White Rock.
The Canadian Forces aerial team will perform their aerial ballet over Semiahmoo Bay Wednesday August 16.
Residents of Ocean Park are rising up to prevent a private liquor store from opening at the intersection of Crescent Road and 128th street in South Surrey.
The City of Surrey is currently reviewing a proposal for rezoning to permit a private liquor store on the corner of Crescent Road and 128th Street, near Fieldstones (project number 15-0446). The proposed outlet would be in very close proximity to elementary and high schools, Crescent Park, Crescent Beach, the marina and to busy community-based organizations such as the Crescent Beach Swim Club and Camp Alexandra. Residents are concerned that more readily available, accessible alcohol could result in increased impaired driving, public disturbances, vandalism, crime, violence, etc., particularly during certain times of the year such as holidays, high school graduation and the area's very busy summer season.
A petition that opposes the proposal for a new liquor store at 128th Street and Crescent Road is growing. One of the concerns is that "the majority of customers at a higher priced, late night "convenience" outlet would probably be "opportunistic" drinkers or visitors headed to the park or beach."
If you care to sign their petition of support (click here)
January 12, 2017
Delta South Independent MLA Vicki Huntington Retires
A resident of Ladner Vicki was first elected in 1993 to Delta Municipal Council and returned to Council at or near the top of the polls in the four subsequent municipal elections. She declined to run again in 2008.
Ms. Huntington was elected as an Independent MLA for Delta South in May 2009. She was the first Independent elected to the BC Legislature in over 60 years, and made BC history in 2013 as the first BC Independent ever re-elected.
(click here to listen to exclusive interview)
Not Good News For Us
Washington State's Department of Natural Resources Commissioner Peter Goldmark has delivered a blow to a Longview coal-export terminal by rejecting a tidal-lands a sublease from Northwest Alloy for a loading dock along the Columbia River. Millenium Bulk Terminal is expected to challenge this decision.
In a separate action Goldmark announced that 45 acres near the Cherry Point site north of Bellingham that had been proposed for a second coal terminal would be added to a protected aquatic reserve.
The two denials for coal exports from Washington very well will mean increased coal exports through British Columbia.
January 11, 2017
Parishioners Not Going Quietly
(Holy Cross Catholic Church Crescent Beach)
Members of the Holy Cross catholic church in Crescent Beach have vowed they will not give up their fight to save their church, Holy Cross as well as The Star of the Sea in White Rock have been slated for demolition. The money from the sale of the two churches is to be designated for a Parish Centre located adjacent to the other catholic church on the Peninsula, The Good Shepherd Church.
The parishioners of the Star of the Sea joined forces with the Knights of Columbus to oppose the sale of the Star of the Sea in White Rock. The church members of Holy Cross in Crescent Beach are now taking their fight all the way to the Vatican in Rome.
(Read the decree from the Archbishop of Vancouver)
January 10, 2017
Reappearance of 3rd and 4th Towers for Bosa Project City Public Information Meeting January 18


The City of White Rock is hosting a Public information Meeting (JANUARY 18) from 5:30 PM to 7:00 PM at the White Rock Community Centre in at 15152 Russell Avenue (Bosa Miramar Building) to discuss the details that will enable the developer (BOSA PROPERTIES) to build the two remaining towers (14 storeys and 17 storeys).
A notice was mailed out to residents who live within 100 meters of the site.
January 09, 2017
Notice of Work: Erosion Repair on East Beach

Due to storms, the foreshore on White Rock beach has suffered damage from the effects of wave erosion. Specific areas at east and west beach have been identified as requiring repair and protection from future events.
Through January 2017, City contracted crews will be completing reparation work. This will include the placement of rip rap and the restoration of landscaping.
Parking lots adjacent to the repair work will be closed for 2-3 weeks at a time to allow for equipment and material to be deposited.
Forgo The Forge
FORGE Properties of White Rock appear to have given up on applying for approval of a high-rise tower on Thrift avenue. The city of White Rock recently turned down the company's application for a 12 storey tower adjoining their most recently completed project THE ROYCE located west of the site of the proposed tower. Below is the ad currently running on CARAIGLIST.
Homes are in the heart of White Rock, includes backyards.
- Ocean View
- 3 bedrooms
- 2 full bathrooms
- Approximately 10,000 square foot lot
- Pets are OK
Available as of January 5th, 2017 for $2,600/month with a minimum 1 year fixed term.
I Boomer
Ice, Ice, Baby
P.D. "Boomer" Taylor let's his Eastern smugness shine through. We deserve it.
Sunday Funnies
(click here for our weekly collection of cbyer junk funnies)
Recipe Of The Week
..and to get you going = a wonderful General Tsao recipe done in the crock pot.
Coming Events
(click here for more upcoming community events)
Joke Of The Day
To the irritation of the judge, a man was trying to be excused from jury duty. "Tell me," began the judge, "is there any good reason why you cannot serve as a juror in the trial?"
The man replied, "I don't want to be away from my job that long."
"Can't they do without you at work?" demanded the judge.
"Yes," admitted the juror. "But I don't want them to realize it."
Video Of The Day
66 Movie Dance Scenes Mashup with Can't Stop the Feeling by Justin Timberlake
Thought For The Day
Tomorrow In THE SUN
Night Owl
Vegas style show band SOULPURPOSE comes to Club 240 Friday evening.
The global online advertising market continues to rise in tandem with the global internet user base, social networking websites, income and widespread adoption of broadband. The industry is being motivated by mobile internet activity, increasing attractiveness and fame of mobile devices which includes tablets and smart phones that are proving to be beneficial.
(click here to read the full report)
Email us for more information on how we can help your business.
editor@whiterocksun.com
It's Only News If You Read It Today