Canada's FIRST Internet Newspaper
Fire destroys Army & Navy Club on West Beach's Marine Drive - 10956
"Where You Can Vacation And Be Home The Same Day
TNT The Naked Truth
The first thing I noticed was the sudden expansive view of the tidal pond connecting to the Nicomekl River, with the North shore mountains visible in the distance. I then realized why the view was suddenly there, the tall evergreen trees along the trail were gone!
Don Pitcairn
Local News
November 13, 2018
Broad Daylight Gunfight?
Surrey RCMP investigate shots fired in Guildford Area

Surrey RCMP is currently on scene in the 8000 block of 153A Street of Surrey for a report of shots fired.

At approximately 1:28 PM on November 12th, 2018, Surrey RCMP responded to a report of shots fired in the 8000 block of 153 A Street. Officers attended and located evidence to support that shots had been fired in the area .
Initial information was that the shooting was between two vehicles which had fled the area. No victim has been located at this time.

Officers are on scene and will be conducting neighbourhood canvassing and speaking with witnesses to obtain further information regarding this incident. This may result in minor traffic disruption.

The investigation is still in its early stages.

Anyone with further information who has not already spoken to police is asked to contact Surrey RCMP at 604-599-0502 or, if they wish to remain anonymous, Crime Stoppers at 1-800-222-8477 or www.solvecrime.ca.
November 12, 2018
Charlie's Tree
Here's how the story goes: It was World War I, and Charlie Perkins and his four friends were sent to the Front. Only Charlie – a flight instructor with the Royal Flying Corps – came home.
But he wasn't going to let the memory of his friends die. On returning to Canada, Charlie created a memorial from the tree – a glorious old Douglas fir – that stood near the swimming hole the five use to play in as children. He planted ivy around the trees base; laid wreaths; hung flags. And with time, his heartfelt memorial became something of a local institution. But trouble lay ahead…
In 1960, the Surrey leg of Highway 1 began construction and its proposed route ran right through the glade in which the tree stood. By now, Charlie was a senior but that didn't stop him protesting. It wasn't long before he was joined by friends, neighbours – true Surrey citizens. Folks who valued this living epitaph enough to make a stand. And amazingly, they won! Highway 1 weaves around Charlie's tree to this day.
The bend in the road is visible to the right of the eastbound lanes of the Trans-Canada Highway between the 176th Street and 200th Street exits. Sadly, Charlie's tree doesn't look much like a tree these day. Vandals set fire to it years back, necessitating the need for it to be topped. Despite this, the Whalley Legion places a wreath at the base of this old Douglas fir every year. Today's true Surrey residents leave flowers, flags, trinkets… objects of remembrance, tributes to Charlie Perkins and the four childhood friends that he wouldn't let be forgotten.
November 11, 2018
The Hills Were Alive With The Sound...of Sirens
White Rock RCMP and other emergency services were called in the early morning hours of Sunday to a reported shooting at a home in the 15400 block of Columbia Avenue. The home has been a popular air b n b in the past months. 
Neighbours confirmed a large number of people were partying at the residence when a gunshot rang out.
One male was taken to hospital with non life threatening injuries The RCMP took a suspect into custody.
The investigation continues.
November 10, 2018
Missing person to locate – Aidan Zafreen DYCK
Surrey RCMP is requesting the public's assistance in locating a missing 12 year old female. Aidan Zafreen DYCK was last seen at approximately 4:48pm on Friday, November 9th, 2018 in the 13400 block of 64th Avenue in Surrey. She has not been seen or heard from since.
Aidan Zafreen DYCK is described as a 12-year-old South Asian female with fairer skin. She is 5'1" tall, medium build, brown eyes, and short wavy black hair. (Please see attached photos). She was last seen wearing a black long-sleeved sweater with a white half zipper with the word "Justice" printed along zipper, black leggings and no shoes. Police and family are concerned for her health and well-being considering her age, the cold weather, and lack of a jacket or shoes.

It is out of character for this person to be out of touch this long.
She is known to frequent various areas within Surrey.

Anyone with information about the whereabouts of this person is asked to contact the Surrey RCMP at 604-599-0502, or Crime Stoppers, if they wish to remain anonymous, at 1-800-222-8477 or www.solvecrime.ca, quoting file number 2018-167788.
November 09, 2018
Extraordinary Meeting
Late Tuesday afternoon our newly elected mayor DARRYL WALKER informed council and staff he wished to call an extra ordinary meeting of council. The reason for the meeting was to address quickly one of the campaign promises mayor WALKER and his fellow Democracy Direct councillors had made during their run up to being elected.
A key point in their platform was a review of the newly created OCP which Democracy Direct felt had erred in a number of different zones. WALKER had also asked senior staff if there was any way the current council could slow down the rate of development while the review was taking place.
Staff informed WALKER and inadvertently council if a building permit had not been issued then the project could be put on hold while the OCP was being reviewed. Staff then indicated to WALKER and council there were only three projects that fell into this category.
1. 1310 Johnston Road
2. 1350 Johnston
......plus the Forge properties application in the 1400 block of Johnston Road. 
Council indicated only the two projects south of Thrift road on Johnston Street would need to be held in abeyance until after the review took place. Council now has 60 days to quickly review the current OCP and to bring forth any changes they would like to see.
Councillors ERIKA JOHANSON and ANTHONY MANNING did not support the motion to proceed with allowing any height about 3 stories south of Thrift. The motion passed 5-2.
The next regular meeting of council will be Monday November 19 @ 7 p.m. city hall.
A man has been shot and killed in the Newton area of Surrey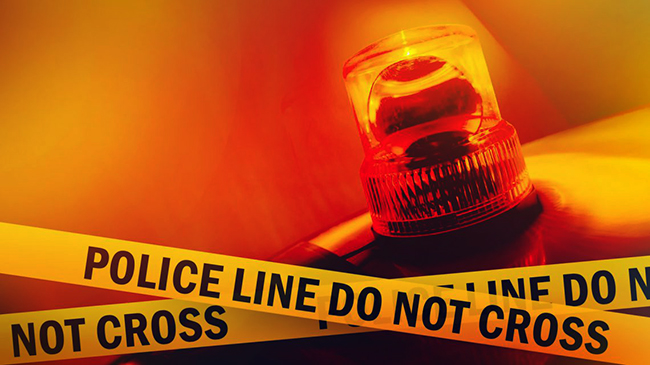 The 22 year old victim was found outside a home on 70-A Avenue near 142nd Street just after 1:30 this morning. The Integrated Homicide Investigation Team is now in charge of the case.
IHIT took conduct of the investigation and has been working closely with its partners from the Surrey RCMP, the Integrated Forensic Identification Services and the B.C. Coroners Service to gather evidence. 

It is early in the investigation but detectives believe that this was a targeted incident and is associated to the ongoing gang conflict in the lower mainland.

"Although investigators are still working to determine the motive behind this homicide, there are no indications of an increased risk to the public as a result of this incident" says Cpl. Frank Jang of IHIT. 

Anyone with information is asked to call the IHIT information line at 1-877-551- IHIT (4448), or by email at ihitinfo@rcmp-grc.gc.ca.
Recipe of the Week
Garlic Parmesan Roasted Cauliflower
...plus a much loved Ranch Dressing slow cooker potatoes.
Video of the Day
Back By Popular Demand
The Marble Music Machine
Martin Molin has built himself a very cool marble music machine that is unlike any musical instrument you have ever seen. It uses what appear to be ball bearings to play the notes through a complicated series of levers and pulls.
Chesney's Chestnut
A Union President was sitting at his son's bedside getting ready to read him a bedtime story.
He starts out, "Once upon a time and a half..."
Thought For The Day
Community Calendar

(click here for more community events)
Tomorrow In THE SUN
Night Owl
Friday the fun is in Crescent Beach
INCOGNITO are rockin' their way back to CLUB 240.
It's Only News If You Read It Today