OYSTER RUN Sunday September 22
The 38th annual OYSTER RUN is in Anacortes this weekend. It is the biggest biker rally in the Pacific NOrthwest. The ride signifies the end of riding season for motorcyclists.
Check out the website for more info
Attend the official White Rock pier reopening
SatrudaySeptember 21 noon - 3 p.m.
Ceremony takes place at the actual white rock on the beach.
Tickets for the White Rock Craft Beer Fest are now on sale: 
https://www.eventbrite.ca/e/white-rock-craft-beer-festival-…
Taking place Sept 21 in Memorial Park enjoy an afternoon with these great breweries:
- 3 Dogs Brewing
- White Rock Beach Beer Company
- Persephone Brewing Company
- Steel & Oak Brewing Co.
- Moody Ales
- Lighthouse Brewing Company
- Fuggles & Warlock Craftworks
- Foamers' Folly Brewing Co.
- Red Racer Brew
- Naramata Cider Co.
- Container Brewing
- Altitude Beer Co
Big thanks to presenting sponsor Leah Chandler, Real Estate Specialist & the White Rock BIA & 3 Dogs Brewing for hosting!
Tickets are $30 and include a tasting glass & 3 tokens (each token= a 4oz taster). Additional tokens are $2!
Must be 19 years of age or over to attend. Event will be held rain or shine. All sales are final; no refunds, no exchanges. Participating breweries are subject to change without notice.
See more details here:
https://whiterockbia.com/white-rock-craft-beer-festival/
HAVE YOU SEEN THIS WOMAN? 
This September 20, I will be put behind bars at Crime Stoppers' Jail & Bail in Surrey. I need to raise $2,000 in bail money (donations) to Crime Stoppers in support of their anonymous tip-line and various programs. All the money donated is fully tax deductible (you get a receipt).
Click below to see my Wanted Poster, my Warrant, my ridiculous crimes - and how you can help me make bail and regain my freedom!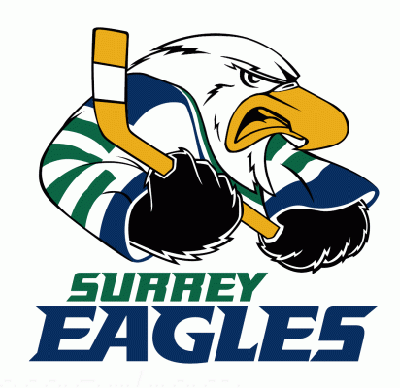 Surrey Eagles vs Langley Rivermen
South Surrey Arena 4 p.m. Sunday
Tickets at the door.
Richmond Night Market
Location: 8351 River Road, Richmond

1 block from Bridgeport Canada Line station)

Dates/Hours: May 10, 2018 to October 15, 2019

Fridays and Saturdays 7:00pm to 12:00am; Sundays & Holidays 7:00pm to 11:00pm

Admission & Details: $4.75, free for children 10 and under, free for seniors 60+.