Where You Can Vacation - And Be Home The Same Day
TNT The Naked Truth
Social Media = Social Justice?
DON PITCAIRN questions the current method of keeping in touch with the community.
UPDATE
January 12 column "Only In Surrey"
Don,

I believe that Sinisa has already confirmed with you that 'Reverse Curve' warning signs are being installed in both directions in advance of the new horizontal curves on Colebrook Rd east of 131A Street and that 'Chevron' signs will be installed on top of the existing guardrail to warn motorists of this alignment. If not already in place, they will be shortly.
With respect to the installation and commissioning of gates/lights at the 160 Street rail crossing, we have gotten confirmation that the contractor (PNR) expects to complete the construction work by Feb 10 and commissioning by Feb 24.

Regards,
Jaime Boan / City of Surrey
Local News
January 26, 2015
Size Matters
Whalley's 53 suite developmental by Charan Sethi
Whalley is now home to two innovative condo developments that are offering condos priced from $100,000.00 to $180,000.00 depending on the size of suite you are interested in. The suites in the above development range from 290 - 653 square feet.
In the same area of Whalley BOSA Properties is also offering affordable living spaces, complemented by ergonomic design and furnishing.
Recognize Anyone?
Over the weekend the clothing apparel shop Ephin Lifestyle located in the Guildford area of Surrey, was broken into in the early hours of the morning, by the group of individuals picture above. If you have any information please contact the Surrey RCMP.
January 25, 2015
Official Dedication of "The Passenger"
Right on cue the rain stopped yesterday afternoon for the dedication of the newly installed civic art installation "The Passenger" located in front of the White Rock Museum.
Artist DENNIS KLEIN of Nelson was hand to help White Rock mayor Wayne Baldwin officially cut the dedication ribbon.
Does "The Passenger" have a name? According to artist KLEINE his students at Selkirk College in the Kootenays, who helped with the construction, took to calling the sculpture "Tim or Timmy."
White Rock is planning on a Name The Passenger contest later this year.
January 24, 2015
White Rock Bank Robber

The White Rock uptown location of the HSBC bank was robbed Wednesday afternoon around 4:30 by a phony bearded bandit. If you noticed anything suspicious occurring in the vicinity of the bank that afternoon please contact the White Rock RCMP.
An undisclosed amount of money was taken, the robber claimed he had a gun but no weapon was seen by any of the staff.
White Rock Mayor Baldwin First Choice
METRO VANCOUVER has chosen Mayor Baldwin to sit as the representative as their representative on the executive of the Union of B.C. Municipalities. BALDWIN will replace outgoing president Surrey Mayor LINDA HEPNER.
The executive of METRO VANCOUVER chose BALDWIN over second term Surrey councillor BRUCE HAYNE.
January 22, 2015
A suspicious item found at a gas station in South Surrey created a bit of commotion Wednesday night. Staff at the Petro-Canada on 152 St and King George Highway called police just before 8:00 last night after the item was found. RCMP won't say what it is; only that it is something that shouldn't be there.
"The area was cordoned off, and the R.C.M.P. Explosive Demolition Unit was requested to attend, to deal with the suspicious item." RCMP later identified the object as a pipe bomb.
The R.C.M.P. are seeking the public's assistance, and are asking anyone who may have seen anyone that may have been hanging around the Petro-Canada station, or drop something off near the side of the building are asked to call police.
Dog Walker Likely Will Walk
Emma Paulsen leaving Surrey Provincial court
Scorned dog walker EMMA PAULSEN was in Surrey Provincial court yesterday for a pre-sentencing report. The Crown is asking for 6 months in jail, while her lawyer has asked for her time to be served in the community. The sentence will be handed don next week.
Last May, Paulsen reported six dogs stolen from the back of her pickup truck. At the time, she told police she went to use the washroom at a Langley, B.C., dog park and when she came back, the dogs were gone.
But an investigation later revealed that the dogs died in the back of her pickup truck while it was parked in Richmond, B.C.
RCMP Community Conversations
The Surrey RCMP launched their neighbourhood Safety Campaign Tuesday evening in the Sullivan district. Nearly 200 local residents turned out to engage in conversation with the RCMP dealing with their concerns. The Presentations are designed to address crime concerns in specific neighbourhoods, and provide residents with information to mobilize their community and enhance safety in their neighbourhood.
Residents were happy to have the opportunity to connect with officers face-to-face
The roving "Community Conversations: continues with a visit to South Surrey;
Morgan Crossing - February 12th at Morgan Elementary (6:30pm)
Sunday Funnies
The Hollywood Bowl which later became The Grooveyard on Carnarvon Street in New Westminster was the portal that introduced a generation of Lower Mainland kids to the sounds of sweet soul music.
Recipe Of The Week
If you want to be guaranteed to be invited back to future Superbowl parties, come packing these ultimate nachos next week with you.
Shocking Turn Of Events
Sad news out of Memphis today. DALANNAH GAIL BOWEN and OWEN OWEN who were in Memphis representing the White Rock Blues Society in the duo/solo category were cut from the FINALS competition in this year's International Blues Challenge.
There has been no official word yet on the confusion that arose. More information as we receive it.
UNCLE WINGGLY'S HOT BAND which was competing in the band/group category were eliminated in the quarter final round.
DALANNAH'S UPDATE 7:30 a.m.

Hi to all;
Thanks for your patience in responding to what took place yesterday
It is Sunday morning and I am still in shock as is Owen.
Here is what happened. At about 3:00 on Saturday morning I woke up and realized no-one had contacted me about whether we made the finals or not.
I went to the International Blues Challenge page..to the finalists section and we had made it....Yeah!!! Also with the list was the time that we were to play..7:30.
For every event, we have been very conscientious about being on time and the fact that times change.
For the evenings performance, we did the afternoon orientation and no-one said a word to us about time so (and this is where our mistake came) we prepared to be at the theatre 1/12 hours in advance.
Just when we were leaving, Owen got a text saying that we were being called on stage. We got there in 10 minutes but they would not let us go on.
Now when we go back to their web page...the list of finalists is still there but the times are gone.
Owen and I would never intentionally be disregarding or disrespectful of this event. 
We worked incredibly hard to "represent" ourselves and our country in a good way;both from a musical perspective and raising funds//sincere thanks to those who contributed towards this journey
We send humble appreciation for the opportunity to participate in this event...and thanks...especially to all of the volunteers and crew "on the ground."
We are...to say the least...extremely disappointed....however, we are holding our heads high...knowing that we did the best that we could....now we can't wait to get home to our family and friends...truly
We sincerely appreciate the tremendous amount of love and support from our friends and the many people in attendance at the IBC who have reached out to us
in kindness.
with all our love...Dalannah and Owen Owen 
Coming Events
The Next Meeting of WR History Club ius tonight at 7pm in WR Library Meeting Room
"Rome - History & Life in Pictures" - Presented by David Cotton
When David gave his talk on the Legacy of Rome last year, the Club voted to see the illustrative pictures prepared by Gerry Porter in more detail. David will this month show the pictures again and accompany them with an unscripted and unprepared commentary on the history of the Roman Empire and on life at that time. Questions are invited - answers not guaranteed ! - and additional contributions welcome. Come and join in !
Sports
The Canucks are now off until the Anaheim Mighty Ducks arrive at Rogers arena on Tuesday.
Seattle's 12th Man
This Sunday It's GO TIME!!!
Seattle vs New England Patriots
NFL Super Bowl XLIX Sunday, February 1, 3:30 PM
University of Phoenix Stadium, Glendale, Arizona

Yeeeaaaaahh The Eagles defeated Kellowna last night in BCHL action at the South Surrey arena. Eagles 5 W. Kelowna 4.
The Eagles host Prince George next Saturday @ 7 p.m. Tickets at the door of the South Surrey Arena prior to the game.
Joke Of The Day
My mother taught me ESP.
"Put your sweater on; don't you think I know when you are cold?"
My mother taught me HUMOR.
"When that lawn mower cuts off your toes, don't come running to me."
My mother taught me HOW TO BECOME AN ADULT.
"If you don't eat your vegetables, you'll never grow up."
My mother taught me GENETICS.
"You're just like your father."
Dear Kitty. An open letter to all cats in advance of Superbowl this weekend.
Thought For The Day
Tomorrow In THE SUN
Night Owl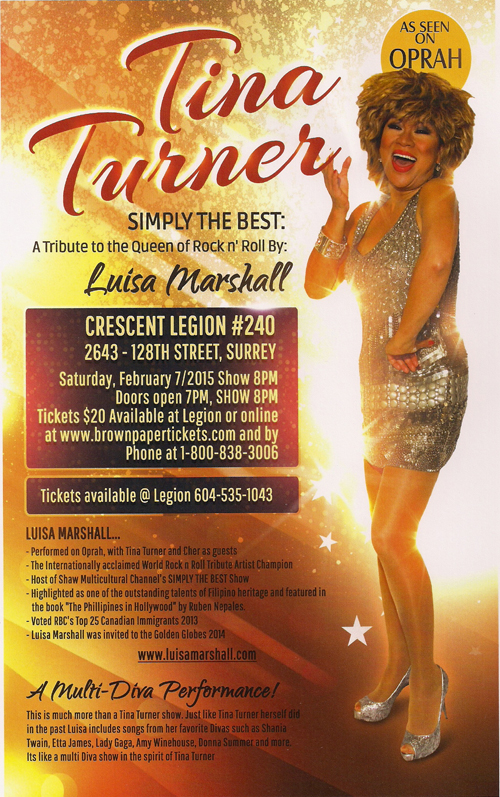 Get your tickets this week, they are going fast. This Las Vegas style show will sell out in advance.
It's Only News If You Read It Today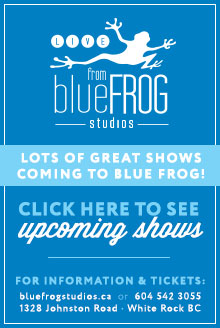 Buy Tickets