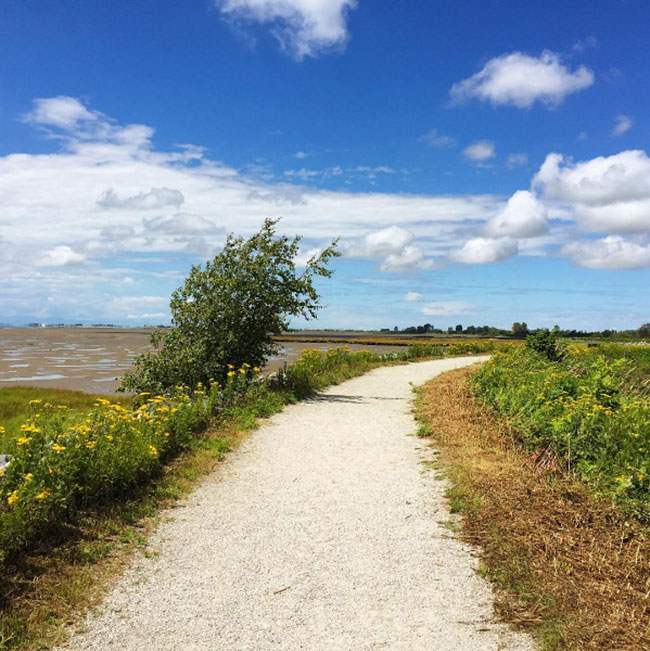 Where You Can Vacation & Be Home The Same Day

Summer Is Finally Here - Get Out There and Enjoy It
Today - A mix of sun and cloud. High 22. .
Sunday - A mix of sun and cloud. High 22 except 25 inland.
Monday - Sunny. High 23 except 27 inland.

Weekend Update
It is hard to know where to start this weekend, there are so many activities going on.
Fusion Festival in Whalley today and tomorrow
Free airshow. Boundary Bay airport today
......and great music everywhere we look.
(find out what's on - click here)
LOCAL NEWS
July 23, 2016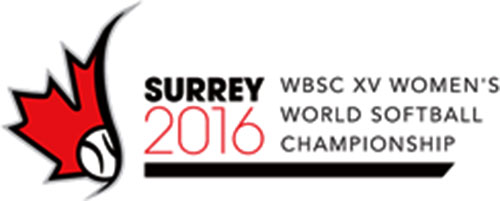 The Canadian Women's National Team moved on at the WBSC Women's World Softball Championship yesterday with a tight 4-3 win over China. Lauren Bay Regula (Trail, BC) and Sara Groenewegen (Surrey, BC) provided solid pitching while Victoria Hayward (Toronto, ON) delivered a clutch bases-loaded triple to lead Team Canada to victory, eliminating China from the event in the process.
With the win, Canada moves on to face to losing team from the game between Japan and Mexico scheduled for 5:00pm PDT. That game will take place at 12:30pm PDT on Saturday. Earlier on Friday, the Netherlands defeated New Zealand 8-2 to advance to face the losing team of the game between the United States and Venezuela which will take place tonight at 7:30pm PDT.
(click here for the full schedule)
One Shot Or Two Shots...ooops I mean scoops!
Thursday at approximately 3:45 P.M., Surrey R.C.M.P. received calls reporting that what appeared to an Ice Cream on Road sales truck was driving in an unusual manner travelling Northbound on 141st St., near 100th Ave., in Surrey, B.C. The persons reporting advised the Ice Cream Truck was driving erratically, and had struck several garbage cans that were along the edge of the roadway, and then driven into the ditch. Surrey Fire Department, B.C. Ambulance, along with the Surrey R.C.M.P. attended to the scene. The driver was examine by B.C. Ambulance service at the scene, but was not transported from the scene. There were no apparent injuries.

The driver, a 45 year old resident of Surrey was dealt with at the scene. Alcohol is believed to be a factor in this incident. The matter is still under investigation.

Surrey R.C.M.P. are seeking the public's assistance and are asking that anyone that may have witnessed the Ice Cream Truck driving prior to it going into the ditch, or stopped to help at the scene are asked to call the Surrey R.C.M.P. at 604-599-0502 or to call Crime Stoppers.

Speaking Of Scoops
Under the sweltering summer heat, there's nothing better than cooling down with a walk on the White Rock pier and an ice cold treat. Whether it's gelato, frozen yogurt, or traditional ice cream you're craving, this beachside city is a haven for icy desserts. Here are five must-try places.
July 22, 2016
Watch Out For Roadblocks This Weekend
This weekend, Surrey RCMP will be engaged in CounterAttack activities around the Semiahmoo Peninsula in addition to their regular traffic enforcement.
On July 23rd, 2016, the Surrey RCMP, in partnership with ICBC, will be conducting CounterAttack activities to help reduce the number of impaired related crashes. Our officers are always looking for impaired drivers throughout the year, however this weekend will include officers in several locations conducting roadblocks.
"Why risk injuring yourself or others," says Corporal Scotty Schumann. "Forty six per cent of impaired driving related deaths occur during summer months in B.C. If you or your driver are under the influence of alcohol or drugs, make the right choice and don't get behind the wheel. "
"If your summer activities involve alcohol, plan ahead for a safe ride home," said Karen Klein, local ICBC road safety coordinator. "Arrange a designated driver, call a taxi or take transit – there are so many options to get home safe."
Engllish Bay Celebration of Light Extra Transit Service Today
Transit customers can expect additional bus and train service on July 23, July 27, and July 30 to ensure safe and convenient access to the fireworks at English Bay.

SkyTrain Expo/Millennium/Canada Lines will run additional trains beginning mid-afternoon, at near-peak service levels lasting well past the end of the event. The last train on the Expo/Millennium Line will leave Waterfront for King George at 1:16 a.m., with connections to the Millennium Line at Commercial-Broadway. The last Canada Line train will leave Waterfront for Richmond-Brighouse at 1:15 a.m.
To avoid lineups at Compass vending machines, customers are encouraged to top up Compass Cards prior to traveling. Compass Ticket users are advised to purchase two tickets at once (one to get to the event and one for the return trip home) to avoid line ups after the fireworks.
Tourism Locally Is Up Up Up
The number of overnight international visitors coming to British Columbia grew significantly for the first five months of 2016, according to Statistics Canada. From January to May, 1,650,703 visitors came to the province, resulting in a 14% increase over the same period last year. In addition, 478,066 international visitors came to B.C. in May 2016, a 4.8% increase compared to May 2015.
There were increases in visitors from a number of markets in May over the same month in 2015, including:
Mexico up 29%
India up 11.7%
China up 10.2%
Europe up 5%
United States up 4.9%
Asia/Pacific up 2.3%
For the first five months of this year, visits from the U.S. were up almost 16% and visits from Mexico were up just over 38% over the same period last year.
Provincial tourism growth has also been helped by the low Canadian dollar, along with Destination BC's new international marketing strategy.
July 21, 2016
Local Businessman Shows His True Colours
Local Businessman ADDISON HUBERT
On a recent trip to Softball City in South Surrey to catch some of the Women's World Softball Championship action we came across a wonderful "good news story."
ADDISON HUBERT a local businessman opened his wallet to pay for the air fares for the entire Venezuelan women's fast-pitch team to fly up here in order for them to compete in the Championships.
Why did he do it?
Read the story in THE VANCOUVER SUN (click here)
*Editors note - Unfortunately you have to be a subscriber to the Vancouver Sun in order to read the article
July 20, 2016
Ahoy Matey
Lady Washington
TALL SHIPS TO VISIT BLAINE DURING DRAYTON HARBOR DAYS
The Drayton Harbor Festival, Blaine's annual maritime celebration, will host the tall ships Lady Washington and Hawaiian Chieftain at Drayton Harbor Marina. The ships are scheduled to arrive August 4, and they'll offer tours and sailing excursions over the festival weekend. New this year are special discounts for popular Battle Sails and the Sunday Adventure Sail.
(click here for sull schedule and tickets)
Best Of Both Worlds
The first batch of the HOLY SMOKE COFFEE STOUT sold out immediately. Don't dilly dally folks the second batch is now ready at White Rock Brewing. Located at 13 - 3033 King George Blvd.
In the same mini mall as Cloverdale Paint and the Prairie Cafe across from the Auto Mall on King George Highway.
If the coffee stout is half as good as the HOLY SMOKE home roasted coffee beans, we've, they've got a winner!
Night Owl
What an incredible weekend of music we have coming up Friday to Sunday.
Tonight - WASHBOARD UNION live on the White Rock waterfront (Check out our Video of the Day below)
Sunday - International Blues Challenge BBQ & Blues show all afternoon - then Sunday Night THE KINGS "switch it to glide" @ Blue Frog
...oh yes, and don't forget the Return of the " Blue House" Concert series and the incredible musical lineup at this weekend's FUSION FESTIVAL in Surrey.
(click here for full details and tickets)
Yell It Like It Is
Over the past 11 years The White Rock Sun through our musical column THE NIGHT OWL has proudly built up a loyal group of readers and followers who KNOW the it's not happening unless they read it in THE SUN.
A terrible thing happens if you don't promote - NOTHING!
Coming Events

(click here for more upcoming community events)
Joke Of The Day
A lawyer meets with the family of a recently deceased millionaire for the reading of the will.
"To my loving wife, Rose, who always stood by me, I leave the house and $2 million," the attorney reads.
"To my darling daughter, Jessica, who looked after me in sickness and kept the business going, I leave the yacht, the business and $1 million."
"And finally," the lawyer concludes, "to my cousin Dan, who hated me, argued with me and thought I would never mention him in my will. Well, you were wrong. Hi Dan!"
Video Of The Day
The Washboard Union & Meghan Patrick – Seven Bridges Road
Tonight see the real deal WASHBOARD UNION on stage as part of the White Rock "concerts at the pier." Show time is 7 p.m.
It's Free.
Thought For The Day
Tomorrow In THE SUN
Off The Record & Sunday Funnies
Check today's tide tables ( click here )
It's Only News If You Read It Today