Where You Can Vacation & Be Home The Same Day

Today - Cloudy. Clearing in the afternoon.
Monday - Sunny. High 19.
Tuesday - A mix of sun and cloud. High 21 except 25 inland.



Weekend Update

This afternoon local politicians (MLA's / White Rock Councillors) strut their stuff on the fashion runway for a good cause.
(click here for your complete guide to what's happening this weekend)
Sunday Funnies
What is all the fuss about gender neutral bathrooms? In our neighbourhood we have had them for years.
See some of the other rib tickling cyber funnies we came across this week out on the Information Highway.
LOCAL NEWS
May 28, 2016
Monday Night Council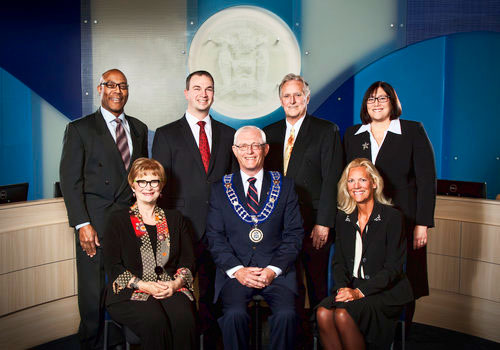 White Rock council convenes @ 7 p.m. Monday in council chambers.
White Rock Singer Tops National Talent Search
Desiree Dawson
CBC Radio has announced the winner of SEARCHLIGHT, their annual national talent search.
White Rock's Desirée Dawson has emerged victorious over 2,000 young entertainers from across Canada who submitted a recording of their music. The finals were judged by industry professionals.
I am sure we will be hearing more from this talented young artist. Congratulations Desirée.
May 27, 2016
Fire @ Border Closes Peace Arch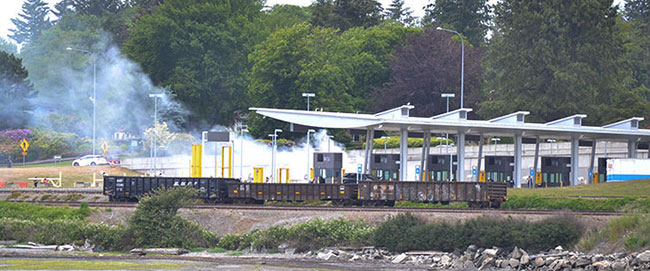 Shortly after lunch Thursday a vehicle caught fire while waiting to cross into Washington State at the Peace Arch Crossing. For a short period of time traffic was directed to the truck crossing.
The fire was quickly extinguished and there were no injuries. Damage to the van was extensive.
May 25, 2016
Condominium fire determined to be suspicious, police seeking witnesses.
Bill Brooks photo
On May 15th, 2016, shortly after 5 a.m., White Rock RCMP responded with White Rock Fire Department to a report of a fire in the 15200 block of Royal Avenue. Upon attendance, first responders found the building at the site fully engulfed in flames. The building was under construction at the time and not occupied. The site under construction was completely destroyed and the fire heavily damaged the building directly to the north which was occupied by over 100 residents and several local businesses.
Members of the White Rock Fire Department and the White Rock RCMP have been investigating the incident and have determined that the fire was deliberately set.
"This fire and the resulting displacement of the building's residents has understandably shaken our community. The fact that it is now believed this fire was intentionally set will likely cause further distress to those residents, " says Cst. Chantal Sears, Media Relations Officer, White Rock RCMP.
Anyone with information, or who may have seen anything suspicious in the early morning hours of May 15th, 2016, is asked to contact the White Rock RCMP at 778-593-3600. Information can also be provided anonymously by calling Crime Stoppers at 1-800-222-8477 (TIPS) or through their website at Solvecrime.ca.
First Look At Proposed Gateway To White Rock Development
A small group of residents were on hand last evening at the White Rock Community Centre for their first look at the proposed high-rise for Johnston & North Bluff area of White Rock.
PARC Living's representatives and city planning staff mixed and mingled with those in attendance answering questions.
PARC has built a similar style seniors residences in North and West Vancouver, Burnaby and Vancouver. The proposed 23 storey tower will be located south of the Royal Bank on the East side of Johnston Road.
Bus Riders Unite!!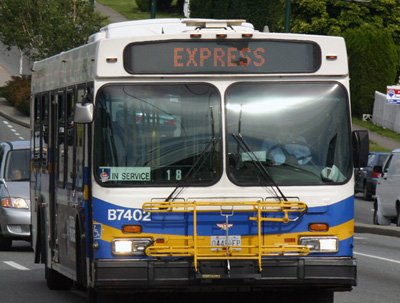 TRANSLINK has launched a Transit Fare Review that will be in effect until June 30th to help re-imagine the transit fare system. This two-year process aims to improve the system that determines what people pay for public transit.

This is the first comprehensive review of transit fare policy in Metro Vancouver in over 30 years ­– the three-zone fare structure was originally adopted in 1984.

The Transit Fare Review includes four phases over the next 18 to 24 months. Feedback gathered during each phase, along with supporting technical analysis, will be used to develop and evaluate different fare system options. There will be a summary of the input shared and how it was used at the end of each phase. Final recommendations for changes to the current fare system will be shared at the end of the process.
."

The first phase includes an online survey, stakeholder forums, in-person events, and market research.

More information on the Transit Fare Review and how to get involved are available at www.translink.ca/farereview.
White Rock Jeweler - Worlds Collide
Kelsi Sheren, the creator of Brass & Unity has had a very interesting journey on her way to creating Brass & Unity.
Fresh out of college she joined the Military, had a 4 year stint in the Canadian Forces including a tour in Afghanistan during the summer of 2009. After serving on the front lines, Kelsi was diagnosed with severe PTSD and was forced to return home
Kelsi wanted a way to give back to Veterans less fortunate than.
Brass & Unity aims to tell a part of her story. . Each piece is a reminder to be strong, follow your dreams, and never give up!
Visit Brass & Unity's website (click here)
Surrey's "White Elephant" Printing Plant Ends Up In The Movies
When the owners of the printing plant for the Vancouver Sun & The Province shut down the newly built state of the art printing plant in Surrey in January 2015, its future looked bleak.
This week Hollywood came calling and said "You Ought To Be In Pictures." Surrey expects the California based Skydance Media will add over $100 million dollars to the economy of Surrey. The new film studio once re-fitted and in operation will employ up to 400 workers at any given time.
The building is located in the Kennedy Heights district of Surrey on 88th avenue just off of 120th street Scott Road.
Night Owl
Tonight - A Few Tickets Left
(Victor Bonderoff painting)
ART BERGMAN is what legends are made of. A pioneer of the punk rock scene in Vancouver in the 70's. His start came locally with his first band THE SHMORGS.
SHMORG MANOR as a matter of fact was an iconic home for rock n' roll East of White Rock near 192nd Street on 16th Avenue.
(click here for the weekend lineup of great music)
Recipes of the Week
Chipotle soft tacos are front and centre this weekend. Oh yes and what the cooking experts are calling the greatest Peanut Butter cookie recipe.
Coming Events
Re-imagined Classics
SPRING CONCERT
In anticipation of our 40th anniversary celebration, the Peace Portal Choir, String Orchestra and NINE soloists will take us back in time to revisit some of the most popular Christian songs from the 70s, 80s and 90s. Cost $10 per person (general admission).
(click here for more upcoming community events)
Joke Of The Day
A woman tried to board a bus but her skirt was so tight that she couldn't make the step up. So she reached behind her, lowered her zip and tried again. Still the skirt was too tight. So again she reacher behind her, lowered her zip a little more and tried to negotiate the step. But still the skirt was too tight. Determined to catch this bus, she once more reached behind her, lowered the zip a little and attempted to climb aboard. Then suddenly she felt two hands on her butt, helping her on to the bus. She turned around angrily and told the man behind her: "Sir, I don't know you' well enough for you to behave in such a manner." The man replied: "Lady, I don't know you well enough for you to unzip my fly three times either!"
Video Of The Day
"Hey There White Rock Girls....."
Thought For The Day
Check today's tide tables ( click here )
It's Only News If You Read It Today