Last night's full moon rising over Mount Baker
photo coutesy Campbell McCubbin
Where You Can Vacation & Be Home The Same Day
Weekend Update
It's Sea Festival Weekend in White Rock
Recipe of the Week
You asked for it again, here it is. Plus a fun quick recipe for Coca Cola wings.
Shakshuka
Local News
August 01, 2015
Wesley Clan Grows
North White Rock singer/songwriter DANIEL WESLEY and his wife welcomed the latest addition to the ever growing WESLEY CLAN last evening. SHEA RIVER came into the world at Peace Arch hospsital overnight. The very same hospital DANIEL was born at. DANIEL, brother FINN and Mom are all doing fine.
DANIEL performs tonight at 6 p.m. @ SHOREFEST in Vancouver.. DANIEL will be on stage at 6 p.m. just prior to the big Canada fireworks show at the Celebration of Lights over English Bay.
The Wheels Of Justice Move Slowly
The memorial for 20 year old Surrey resident HUDSON BROOKS continues to grow outside of the South Surrey RCMP detachment on Johnston Road @ 18th avenue. BROOKS was fatally shot by police in the early morning hours of Saturday July 18 around 2:30 a.m.
The family was unable to view their son's body for 5 days. Their frustration continues to mount, as do the many rumours circulating through the community regarding what happened in the time period leading up to BROOKS being shot outside of the RCMP detachment.
The I I O (Independent Investigation Office a civilian-led body is conducting the investigation. The IIO is tasked with heading up an investigation when a shooting involving an on or off duty officer is involved.
Hudson Brooks & Mother
July 31, 2015
Missing male to locate - SINGH


Surrey RCMP is requesting the public's assistance in locating a missing male.

Amrik SINGH was reported missing on July 30, 2015 and was last seen in the 15200 block of 95 Avenue around 10:30 a.m. He has not been seen or heard from since.

Family and police are concerned for his health and well-being. SINGH is visiting family in Surrey and is from out of country. It is believed SINGH may be in the Guildford area.

SINGH is described as a South Asian male, 77 years old, 6' tall, 220 lbs with white hair and brown eyes. He was last seen wearing a white short sleeve dress shirt with black stripes on the side, grey dress pants and glasses. (Please see photo attached). SINGH is believed to be on foot and may appear confused or lost.

If you know the whereabouts of this person please contact your local police or the Surrey RCMP at 604-599-0502 quoting file 2015-108830.
The recent spell of hot weather has caused very dry conditions in Surrey, increasing the risk of brush fires. Despite last weekend's rainfall, the local forests and grasslands remain extremely dry and can easily be set ablaze by discarded cigarettes or other burning objects.

Surrey Firefighters have been called out to extinguish more than 270 brush fires. An indication of how dry this year has been, the 274 brush fires to date are nearly double the total amount of brush fires attended by Surrey Fire Service in all of 2014. If the current trend continues Surrey Fire Service is projecting more than 450 brush fire incidents by the end of this year.

With the BC Day long weekend upon us, Surrey By-law officers will be out patrolling in full force at City parks and green spaces. Persons caught violating the open fire ban will be ticketed and will face a minimum fine of $200 and the potential of prosecution.

"I urge all residents to use extreme caution at this time to prevent fires in our City," said Mayor Linda Hepner. "With the unprecedented dry weather we've had this summer it is incumbent that we all play our part to protect our parks and public spaces."

By following a few simple rules you can enjoy the hot weather and do your part to help prevent fires:

- Dispose of smoking materials properly and make sure they are completely extinguished.

- Don't leave barbecues unattended and ensure they are turned off properly after you have finished using them.

- Explain to children the dangers of playing with and lighting fires.

- Properly dispose of bottles and broken glass you find outdoors to avoid them magnifying the sun's rays and starting a fire.
July 30. 2015
Serious multiple vehicle collision
Surrey RCMP is requesting the public's assistance in a motor vehicle collision that occurred on 28th July 2015 in the 7900 block of 152 street area of Surrey.

On 28th July 2015 at approximately 926 PM, Surrey RCMP responded to a report of a multiple motor vehicle collision in the 7900 block of 152 Street. A white mercedes was travelling southbound on 152 Street when it collided with a vehicle entering onto 152 Street from a drive way on the west side of the street. The mercedes then crossed 152 street into the north bound lanes where it struck a vehicle that was driving north on 152 Street.

Several people were transported to hospital by ambulance and at least one suffering from serious injuries, now not believed to be life threatening.

Speed has not been ruled out as contributing factors in this collision. The incident is still under investigation.

152 Street has been closed in both directions since the time of the collision. It is now anticipated that it will re open at approximately 3 am this morning.

Anyone who witnessed this incident or has further information is asked to call the Surrey RCMP at 604-599-0502 or Crime Stoppers, if they wish to remain anonymous, at 1-800-222-8477 or www.solvecrime.ca, quoting file number 2015-107920
New water restrictions in effect
Metro Vancouver will escalate its water restrictions today meaning there will no longer be any lawn watering permitted in the region. Abbotsford and Chilliwack are already at Stage 3 restrictions.
No residential or non-residential lawn sprinkling.
No new residential or commercial permits issued or renewed. All forms of watering using treated drinking water are prohibited. New lawns, cemetery lawns, ornamental lawns belonging to municipal buildings, and grassed boulevards will not be exempt.
Watering of flowers and vegetable gardens, decorative planters, trees and shrubs are allowed but only if done by hand using a spring-loaded shut-off nozzle, or using containers or drip irrigation. Use of sprinklers or soaker hoses is prohibited.
Watering of commercial flowers and vegetable gardens is still allowed.
No refilling of pools, spas or garden ponds.
Public water parks and pools will be operated by user-activated switches.
No public or commercial water fountains and features.
Private and commercial outdoor surface washing is permitted only for health and safety purposes or to prepare a surface for painting or similar treatment. Washing for aesthetic purposes is prohibited.
Commercial pressure washing is permitted only for health and safety purposes or to prepare a surface for painting or similar treatment. Washing for aesthetic purposes is prohibited. Private pressure washing prohibited in Stage 3.
No washing of vehicles and boats, except for safety reasons, (windows, lights, licenses) and only then if using a spring-loaded shutoff nozzle. This includes residential, commercial, institutional and government vehicles.
Golf courses may water greens and tee areas minimally; fairways may not be watered.
Artificial turf and outdoor tracks may be hosed down for health and safety reasons only.
Minimal watering of school yards and sports fields to maintain areas in use able condition.
White Rock - Business As Usual
STAGE 1 RESTRICTIONS
RESIDENTIAL
Lawn sprinkling is allowed only between 4 a.m. to 9 a.m.

Even-numbered addresses, may sprinkle only on Mondays, Wednesdays and Saturdays. Odd-numbered addresses may sprinkle only on Tuesdays, Thursdays and Sundays.

These sprinkling regulations apply only to lawns; hand watering of gardens, shrubs, trees and flower beds is allowed

When washing a boat or motor vehicle other than at commercial car wash, water hoses must be equipped with an automatic shut-off device
Multi-family dwellings are considered even or odd depending on the overall building number and not the unit number.
NON-RESIDENTIAL
Even numbered premises may water on Monday and Wednesday between 1 a.m. and 6 a.m.

Odd numbered premises may water on Tuesday and Thursday between 1 a.m. and 6 a.m.

All non-residential addresses can also water on Friday between 4 a.m. and 9 a.m.

These sprinkling regulations apply only to lawns, and not to hand watering of gardens, shrubs, trees and flower beds
Night Owl
Doin' It Right Tonight!
Tom Lavin/Powder Blues
The free music stage on the White Rock Beach has a great lineup of talent this year.
The Powder Blues band returns tonight for a big show prior to the fireworks.
Coming Events
Free hot rod/custom car show - Sunday in Semiahmo Park

Joke Of The Day
What Will the Neighbors Think?
Kelly was having trouble with the recent heat wave when he turned to his wife and said.
"It's just too hot to wear clothes today," complained Kelly as he stepped out of the shower. "Honey, what do you think the neighbors would think if I mowed the lawn like this?"
"Probably that I married you for your money."

Video Of The Day
Good morning mother, nature.
Thought For The Day
Tomorrow In THE SUN
Sunday Funnies
Planning on heading to the beach at White Rock or Crescent Beach today?
Check the tides.
It's Only News If You Read It Today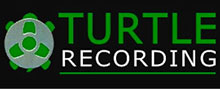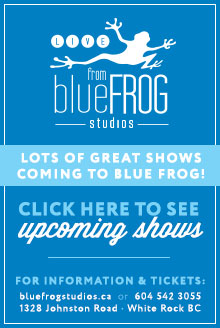 Buy Tickets