Photo courtesy Jason Wilde
Where You Can Vacation & Be Home The Same Day

HERE COMES THE SUN
Today - Sunny. High 24 except 28 inland.
Tuesday - Sunny. High 24 except 28 inland.
Wednesday - Sunny. High 24 except 28 inland.
Thursday - Sunny. High 24.
Friday - Sunny. High 24.
Night Owl

WES MACKEY is finally making to the Blue Frog stage. Get your tickets quick for two great nights of blues & BBQ.
(Get the details here plus all your Canada Day concert information)
LOCAL NEWS
June 28, 2016
Smile You're On Candid Camera
Shar Ramage
A White Rock woman appeared on GLOBAL NEWS yesterday relating how she was filmed in the nude while she was showering after swimming at the new Grandview Corners aquatic centre in South Surrey.
(click here to hear her story)
COP - Constable On Promenade
With the onset of warmer weather, visitors and residents can expect to see increased police presence along the Promenade, beach and Marine Drive corridor throughout the summer months.
Along with enforcement, White Rock RCMP is celebrating the tradition of the Red Serge with Mountie on the Promenade. On several dates throughout the summer, White Rock RCMP will be out in the full red serge uniform making foot patrols on the White Rock Promenade between the 14400 block and 15600 block of Marine Drive. This is a unique opportunity in a beautiful setting for residents and tourists to take photos and interact with our local police force.

Red Serge dates are: July 3, 17, 31 and August 14, 28.
From 11 a.m. - 3 p.m. weather permitting.
Community Party Tomorrow
Wednesday between 4-7 p.m. a Community Party will be held in the parking lot behind the Star of the Sea to honour our community and the first responders who came together when fire broke out in the Ocean Ridge condo development at Five Corners in White Rock.
The afternoon will include a barbecue, entertainment and messages from community leaders.
White Rock & Surrey firefighters will be on hand to help host the free event.
The parking lot is located behind the 15262 Pacific Ave. hall.
Property Tax Payments and the possible Canada Post strike

Canada Post has advised, that in the event of a postal service disruption, any local mail sent after June 23, 2016 may not be delivered by the property tax due date of July 4, 2016.
Property owners are reminded that property tax payments must be received at City Hall by the due date to avoid penalties. Alternate payment methods are: online banking, telephone banking or in person at your financial institution, in person at City Hall or you may drop your payment in our mail slot located beside the main entrance of City Hall.
Please be advised that many financial institutions will not accept Home Owner Grant applications. Applications can be submitted online at www.whiterockcity.ca/hog or dropped off at City Hall. If you are concerned that your mail may not be delivered by the due date, please contact us at 604.541.2280.
June 27, 2016
Surrey Pride
Sunday Surrey Mayor LINDA HEPNER led Surrey's first annual Pride Parade through the streets of Whalley to Holland Park.
The 1st Surrey Pride Festival was held at Sullivan Hall in July 1999. At the time, the organization was named "Out in Surrey Rainbow Cultural Society" (OIS). Under that title, the organization played a significant role in fundraising specifically for GLBTQ charities, awareness and advocacy for GLBTQ rights in Surrey and the Lower Fraser Valley. OIS was born out of the social group "Out In Surrey", which hosted a Valentine's Day dance in January 1998 as a fundraiser for the Bigots Ban Books Defence Fund.
Since 2010, the Surrey Pride Festival found its new home to be at Holland Park. The name change to "Surrey Pride Society" occurred in January 2012. The Surrey Pride Society is committed to expanding and being more inclusive in the GLBTQ community and working with other organizations towards an all inclusive PRIDE with events throughout the year and during the Festival at Holland Park each year.
June 25, 2016
You Need Councilling!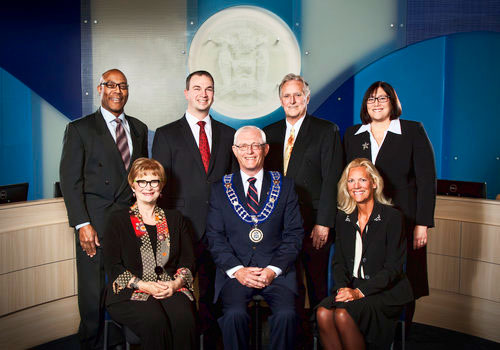 Are you happy with how your tax dollars are being spent? White Rock's Annual Report is now public and last night residents had the opportunity to tell council and staff how they felt things were going at city hall.
(Watch last night's council meeting - click here)
Surrey council was also in session last evening
(watch Monday's council meeting - click here)
The Golden Mile Set To Glitter Again
White Rock Executive Director - DOUGLAS SMITH
During the gold rush in the 1800's prospectors and cowboys alike stopped off in New Westminster on their travels north. The area soon became a nightlife mecca with saloons and dance halls. The "Royal City" hopes to become the culture hug for the Lower Mainland.
DOUGLAS SMITH the White Rock BIA director had history with New West before arriving to our "city by the sea " and is happy to be working on creating a music series called UPTOWN LIVE.
SMITH is the creator of White Rock's CONCERTS BY THE PIER
(check out THE PROVINCE story - click here)
June 24, 2016
Sing Happy Birthday - Before Drinking?
The water at six Surrey schools has been tested for lead, and so far, all six have come back with unsafe readings.
All six of the schools are elementary schools: Crescent Park, Sullivan, Port Kells, Hall's Prairie, Prince Charles and Surrey Traditional.
However, Dr. Shovita Padhi, medical health officer with the Fraser Health Authority, says it's too early to tell how significant the results are for students' health.
She said schools should flush water systems once a day each morning and students should let water fountains run for the amount of time it takes to sing Happy Birthday before they drink.
She also says because of the Lower Mainland's soft, acidic water, lead in drinking water can be a problem in any building built before 1989.
All six of the schools are elementary schools: Crescent Park, Sullivan, Port Kells, Hall's Prairie, Prince Charles and Surrey Traditional.
Thank You Branch 8
The White Rock Legion #8 hosted a benefit for the victims of the recent 5 Corners arson Fire.
When the smoke cleared the branch and all the volounteers and sponsors have raised over $5,000.00.
June 23, 2016
Overdue South Surrey Traveler
Surrey RCMP is requesting the public's assistance in locating an overdue traveler.

David Christopher FLOYD was last seen in December of 2015 near 146th Street and 17th Avenue in South Surrey. He was believed to be traveling from Surrey to the BC Interior, possibly Kelowna. He has not been heard from since.

FLOYD is described as a 56 year old Caucasian male, 6'1" tall, 221 lbs, with grey hair, a grey goatee, and blue eyes (please see attached photo). Police and family are concerned for his well-being as it is out of character for him to be out of touch for this long.

FLOYD may be driving a white 2014 Honda Crosstour bearing California plate: 7JBU255. He may also be driving a 1989 Chieftain Winnebago motorhome with an unknown license plate (please see attached photo).

Anyone with information about the whereabouts of FLOYD is asked to contact the Surrey RCMP at 604-599-0502, or Crime Stoppers, if they wish to remain anonymous, at 1-800-222-8477 or www.solvecrime.ca, quoting file number 2016-74323.
(CLICK HERE FOR MORE LOCAL NEWS)
The Naked Truth - T.N.T.
DON PITCAIRN is never one to just hover around an issue. DON goes straight to the point on building a rail underpass in Crescent Beach.
History Lesson
1951 - Summertime in Memorial Park.
By the pier is the Semiahmoo Yacht Club, before it became the Dolphins Restaurant (in '58)
Coming Events

(click here for more upcoming community events)
Joke Of The Day
The Laws of Golf
LAW 1: Golf carts always run out of power at the farthest point from the clubhouse.
LAW21: A golfer hitting into your group will always be bigger than anyone in your group. Likewise, a group you accidentally hit into will consist of a football player, a professional wrestler, a convicted murderer and an IRS agent -- or some similar combination.
LAW 3: All 3-woods are demon-possessed.
LAW 4: Golf balls from the same sleeve tend to follow one another, particularly out of bounds or into the water (See Law 3).
LAW 5: A severe slice is a thing of awesome power and beauty.
Video Of The Day
Crows are one of the smartest animals at least when it comes to birds. Not while ago, a veterinarian has saved four crows that accidentally fell from the tree where they were nested.
The veterinarian together with his family took care of the crows until they were able to live on their own in the wilderness. The good news is that these crows were accepted by other crows as part of their family.
What is interesting is that after four years, these crows still come back to the property where they were rescued and show their gratitude by saying hello to the family!
Thought For The Day
There was a farmer who grew excellent quality corn. Every year he won the award for the best grown corn. One year a newspaper reporter interviewed him and learned something interesting about how he grew it. The reporter discovered that the farmer shared his seed corn with his neighbors. "How can you afford to share your best seed corn with your neighbors when they are entering corn in competition with yours each year?" the reporter asked.
"Why sir," said the farmer, "Didn't you know? The wind picks up pollen from the ripening corn and swirls it from field to field. If my neighbors grow inferior corn, cross-pollination will steadily degrade the quality of my corn. If I am to grow good corn, I must help my neighbors grow good corn."
So is with our lives... Those who want to live meaningfully and well must help enrich the lives of others, for the value of a life is measured by the lives it touches. And those who choose to be happy must help others find happiness, for the welfare of each is bound up with the welfare of all...
-Call it power of collectivity...
-Call it a principle of success...
-Call it a law of life.
The fact is, none of us truly wins, until we all win!!
Tomorrow In THE SUN
Around Town
A number of changes to the local dining landscape. After years without a Mexican restaurant, we are about to get two. Plus a new "grab and go" delicatessen on the waterfront.
Check today's tide tables ( click here )
It's Only News If You Read It Today